Scenario: Product being sourced includes a labor operation. The primary product needs to be alternated sourced from Managed Product and that Managed Product is designated as non-requisitioned. The end result of the alternate sourcing is for the system to generate a Work Order only (not a a stock requisition AND a Work Order). Below is an example of a metal door with a labor operation for a cutout.
Right click on the door to alternate source.

Bring in the labor operation.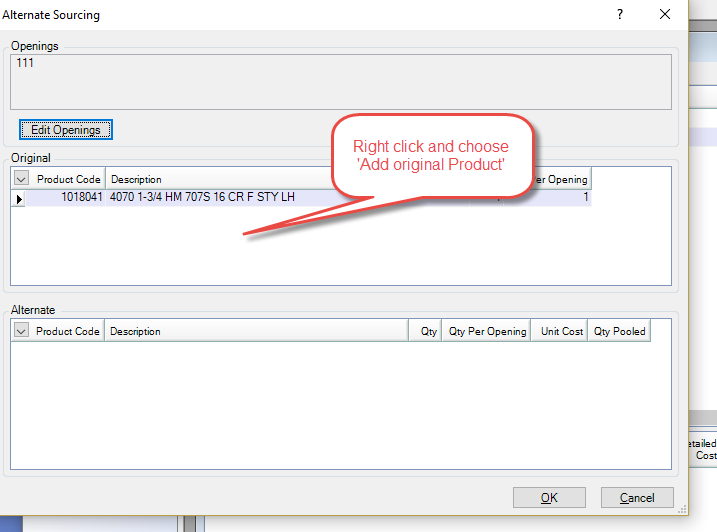 Add the labor operation to the list of Alternates.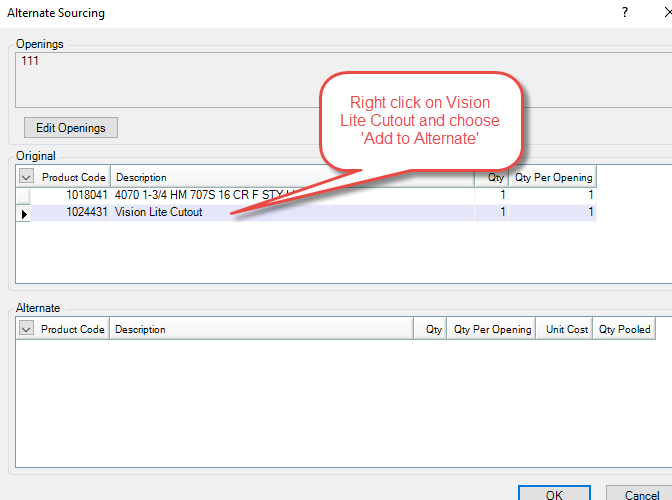 Choose the required alternate door from Managed product.