How to: Delete a project that is sold and no product is sourced.
Environment: Comsense Advantage
In this article:
Unselling the Project
In the Pricing window:
Click Sold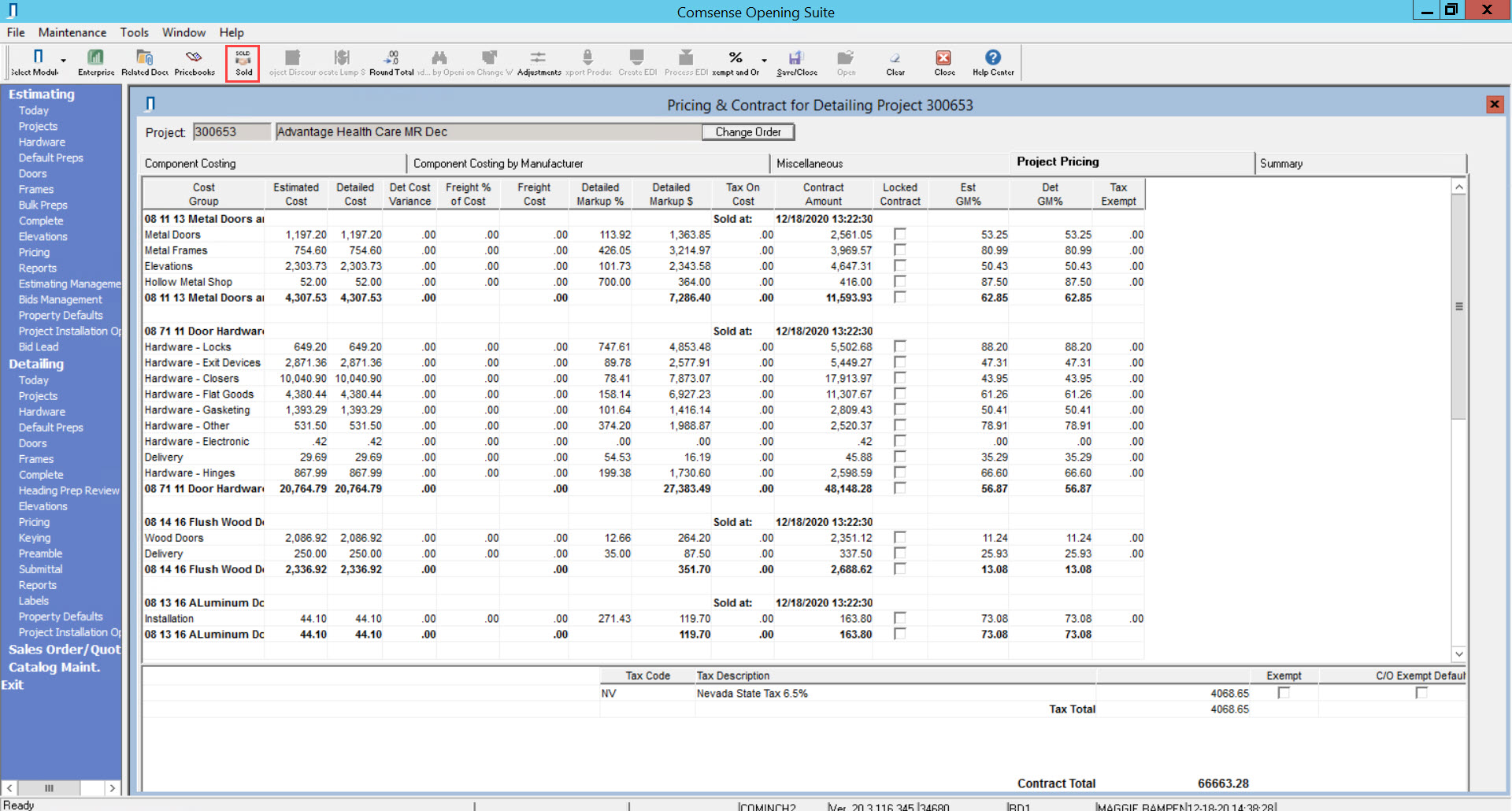 In the Sections to Sell window:
Uncheck all the checked checkboxes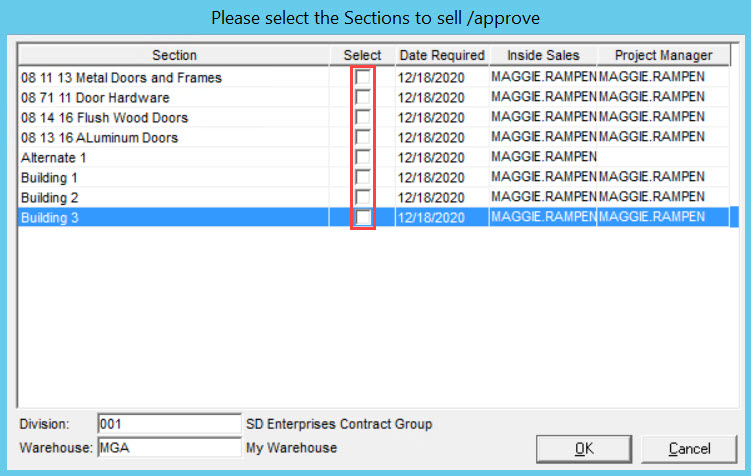 Click OK
Click Save & Close
The project sections are no longer sold.
Deleting the Project
*Note: You cannot delete a project if any products are sourced.
In the Project window:
Check the Deleted checkbox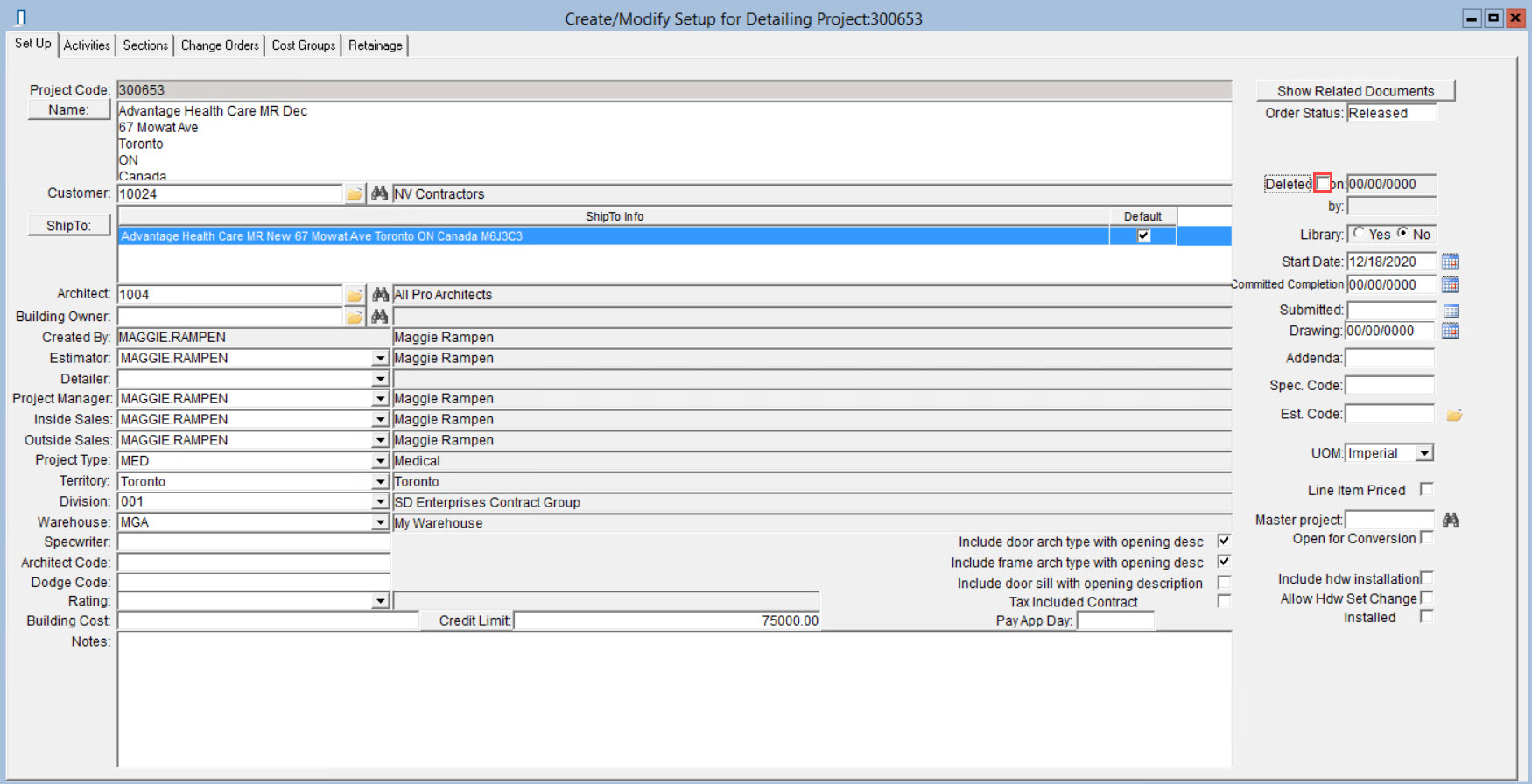 In the Project Delete Confirmation dialog box:
Click Yes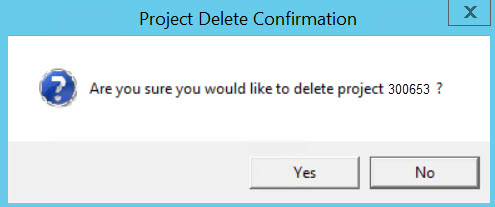 The project is now deleted.