How to: Filter all orders from a customer using the Orders Management Wizard.
Purpose: Reproduce the data-pull from the former Orders Management window.
Environment: Comsense Enterprise v. 21.1.100.094
Procedure: The Orders Management Wizard allows you to pull a customized list of orders and/or projects using specific criteria rather than only pulling all orders from one customer. If you require a list of all orders by customer, pull the customer's orders using the procedure below.
In the Orders Management wizard:
Check the Completed and Deleted Status checkboxes
Click Next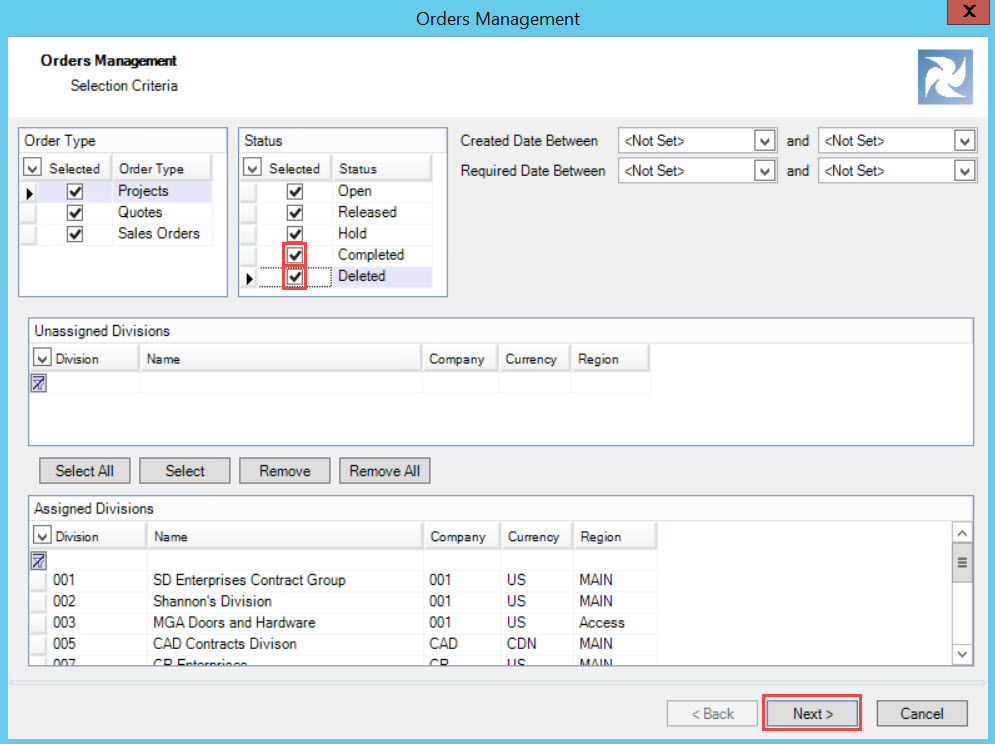 In the filter line item:
Enter the Customer Code or other applicable criteria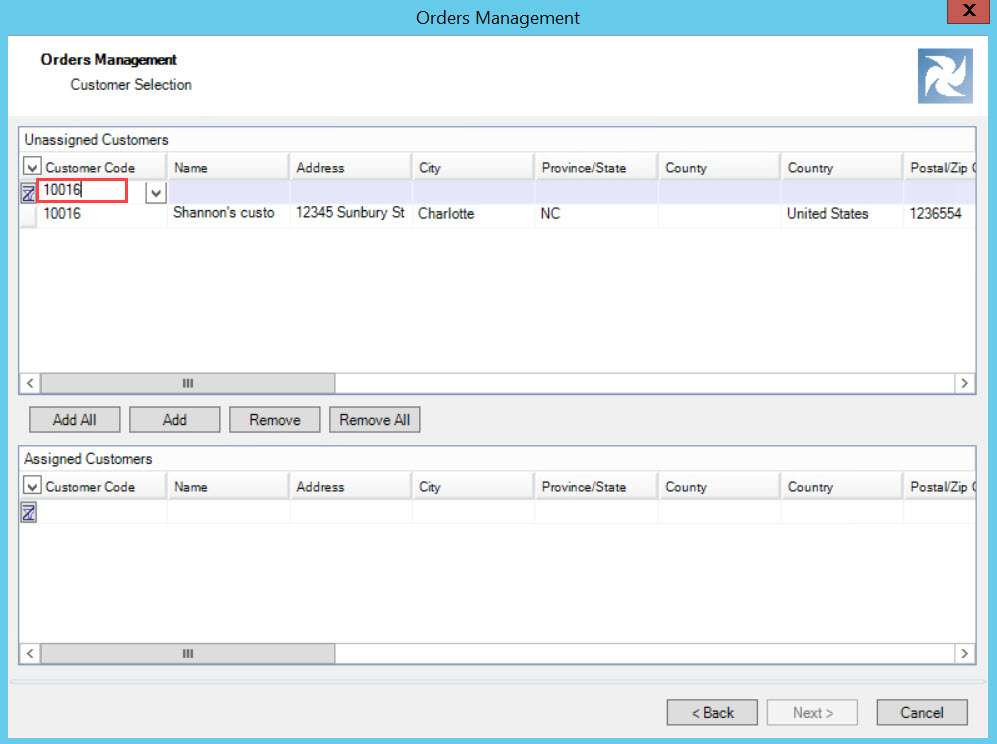 Double-click the Customer Line item

The customer will move to the Assigned pane

Click Next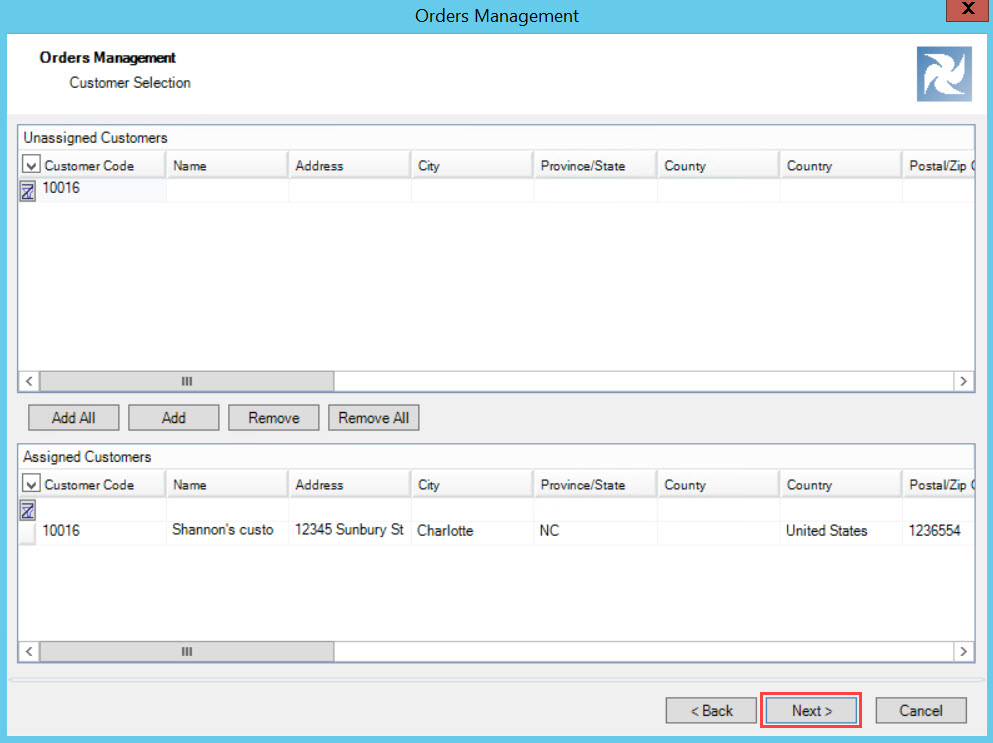 Click Next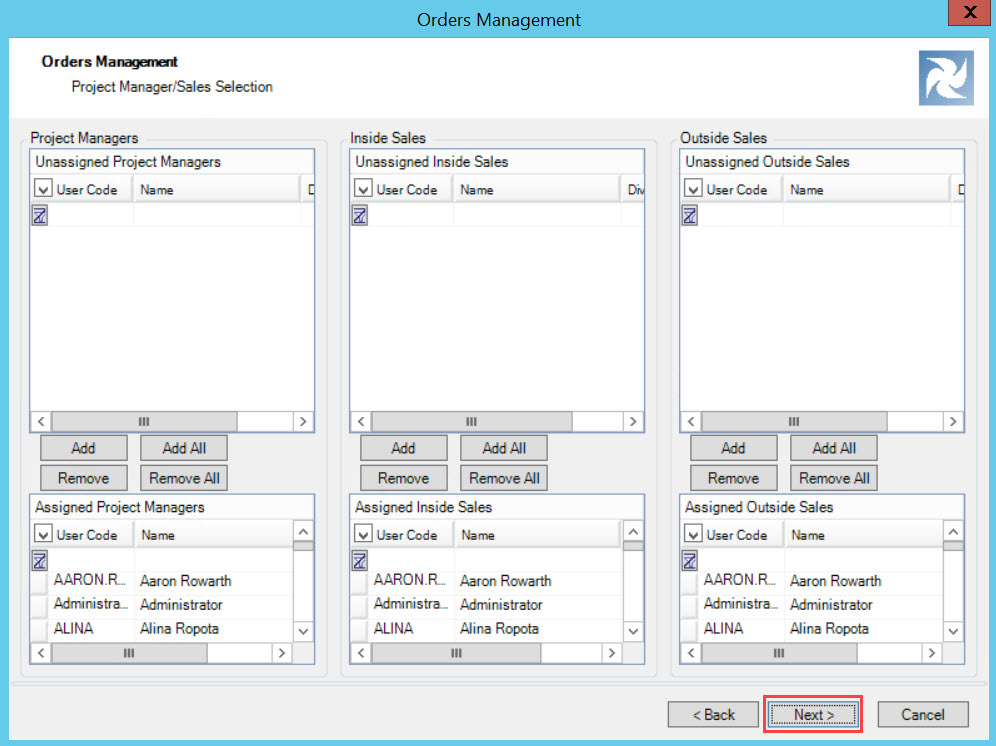 Click Finish
The Orders Management window now only lists orders for the selected customer.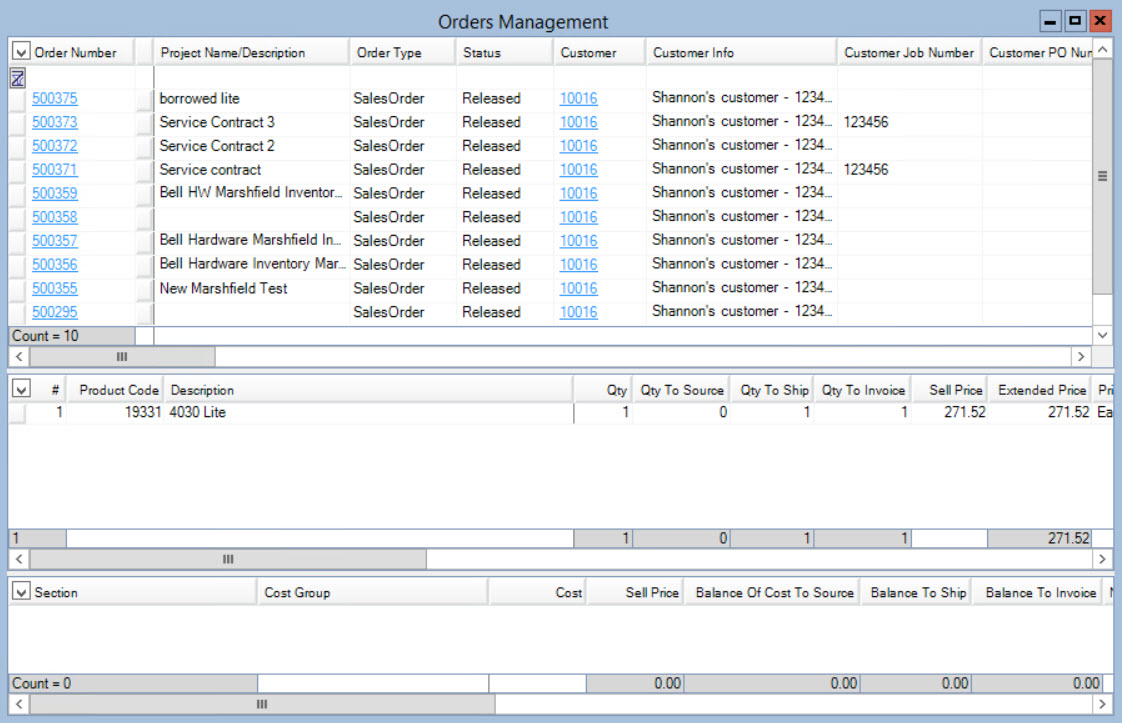 For more information on the Orders Management Wizard, see Orders Management Wizard.