How to: Set up submittal templates for the Advantage Submittal tool.
Environment: Comsense Enterprise or Comsense Advantage (Version 21.1.100.094 and later)
Security Requirements:
Reports

Report Management

Open Report Management
Save Report Management
In this article:
Accessing Report Management
*Note: The user creating or updating submittal templates requires the appropriate security permissions to access the Report Management window.
Opening Suite Users
Enterprise > Reports > Report Management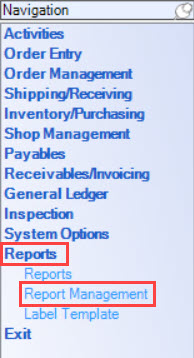 Advantage-Only Users
Advantage > Tools > System Administration > Report Management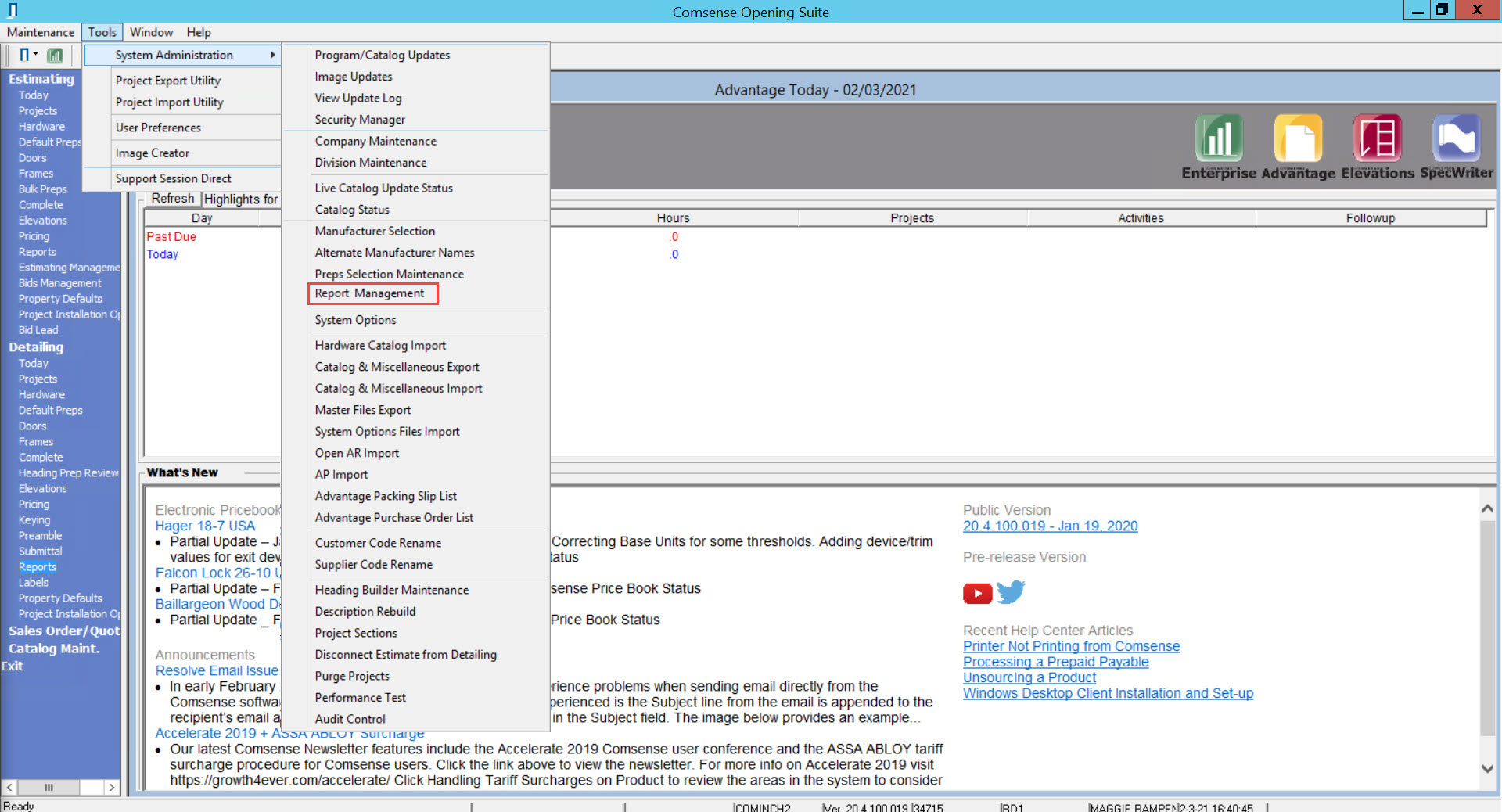 Accessing Submittal Templates
In the Report Management menu pane, Find your division and under the division header, Click Submittal Templates. A list of the division's submittal templates will populate in the Division Template pane.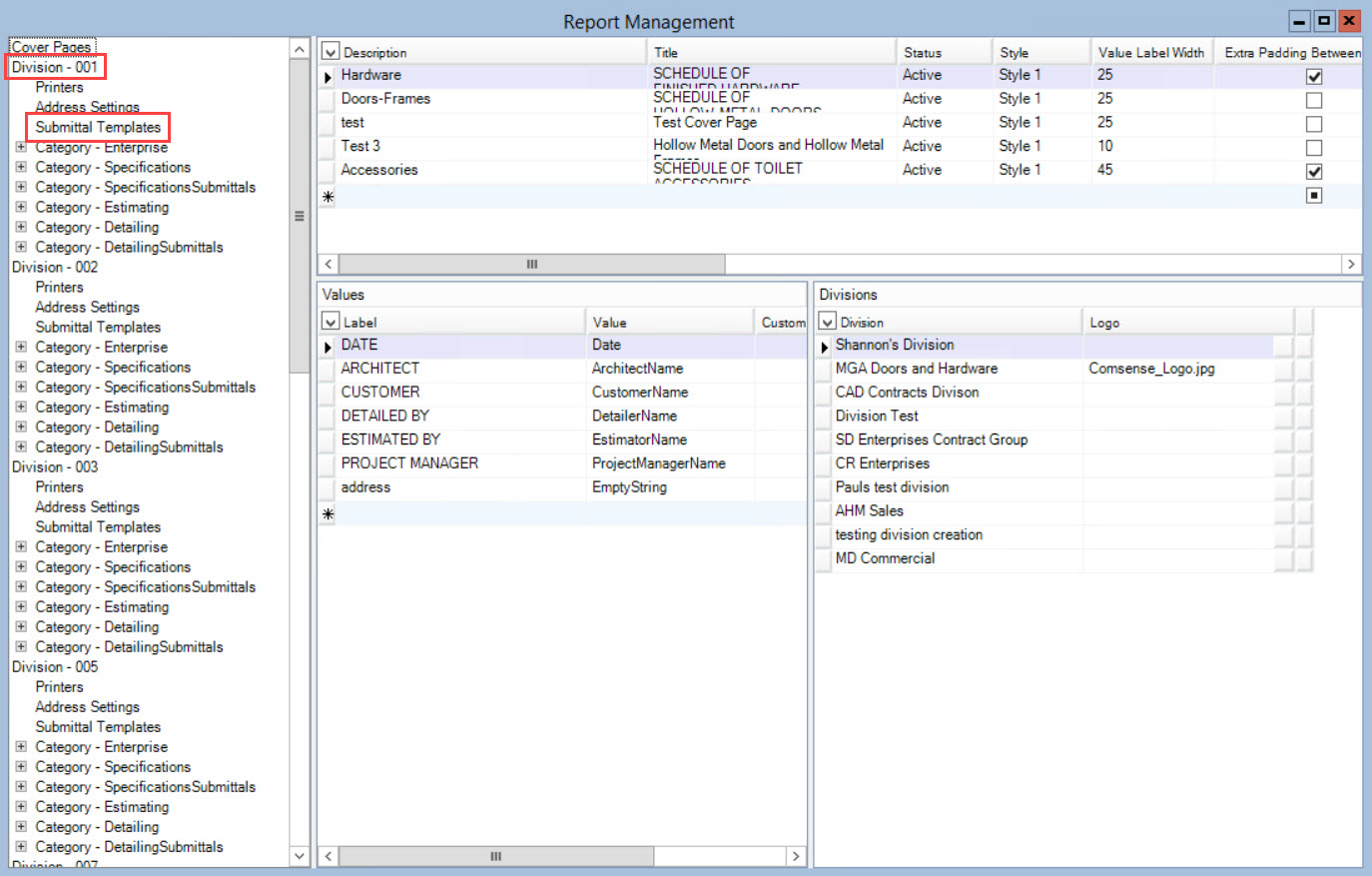 Setting Up Submittal Templates
The New Submittal tool does not have any preset templates. All submittal templates must be manually created by division.
Adding a Template
In the fillable line item:
Enter the template name in the Description field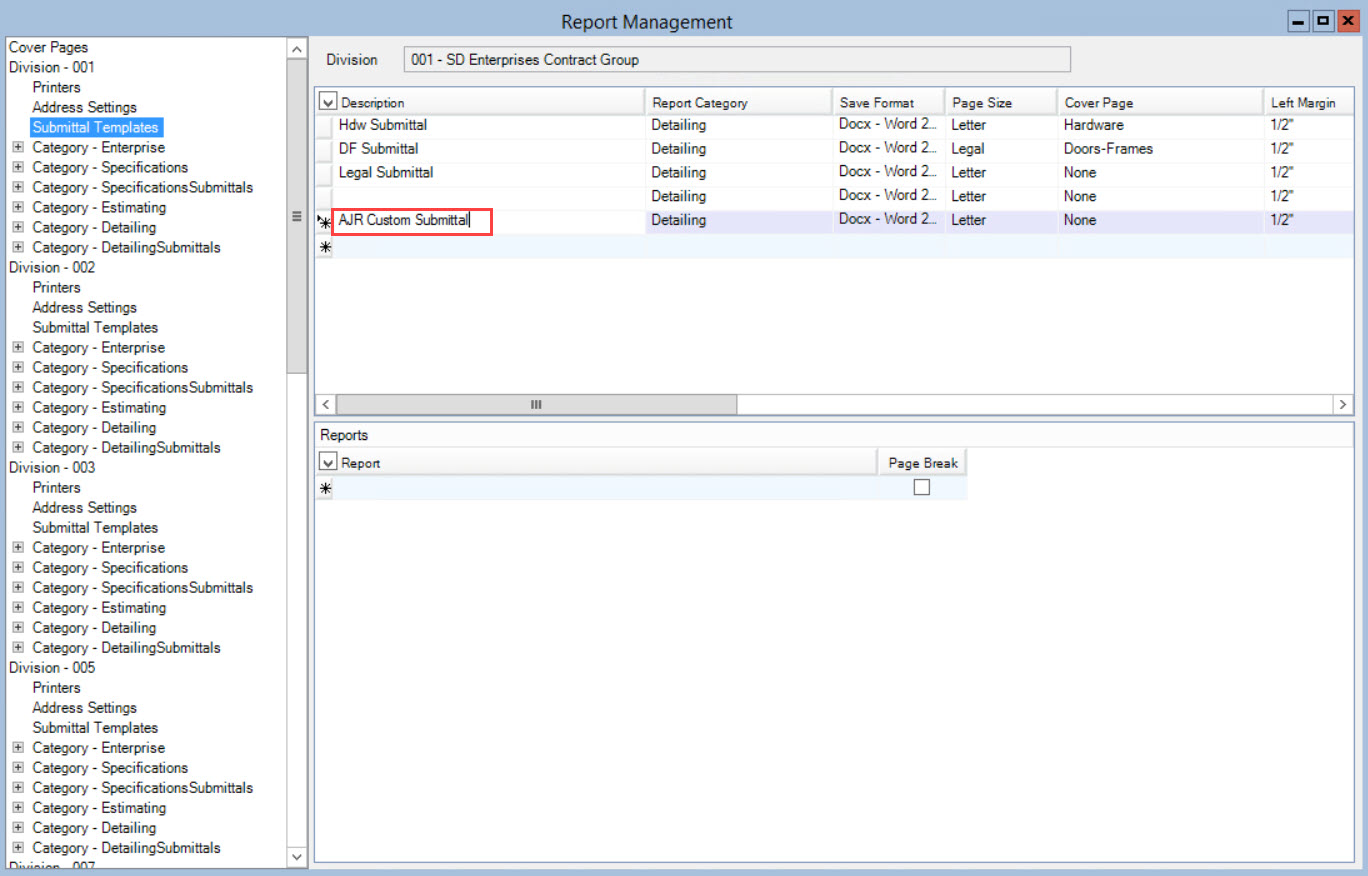 Select your report formatting preferences

Scroll horizontally to see all preference selections
In the fillable line item of the Reports pane:
Select a report from the drop-down list
Repeat step 2 for each applicable report
Click Save
Sorting the Reports in the Template
The reports in the submittal template are listed in the order they are added. To change the sort order, Drag & Drop the reports using the Select button on the report line item.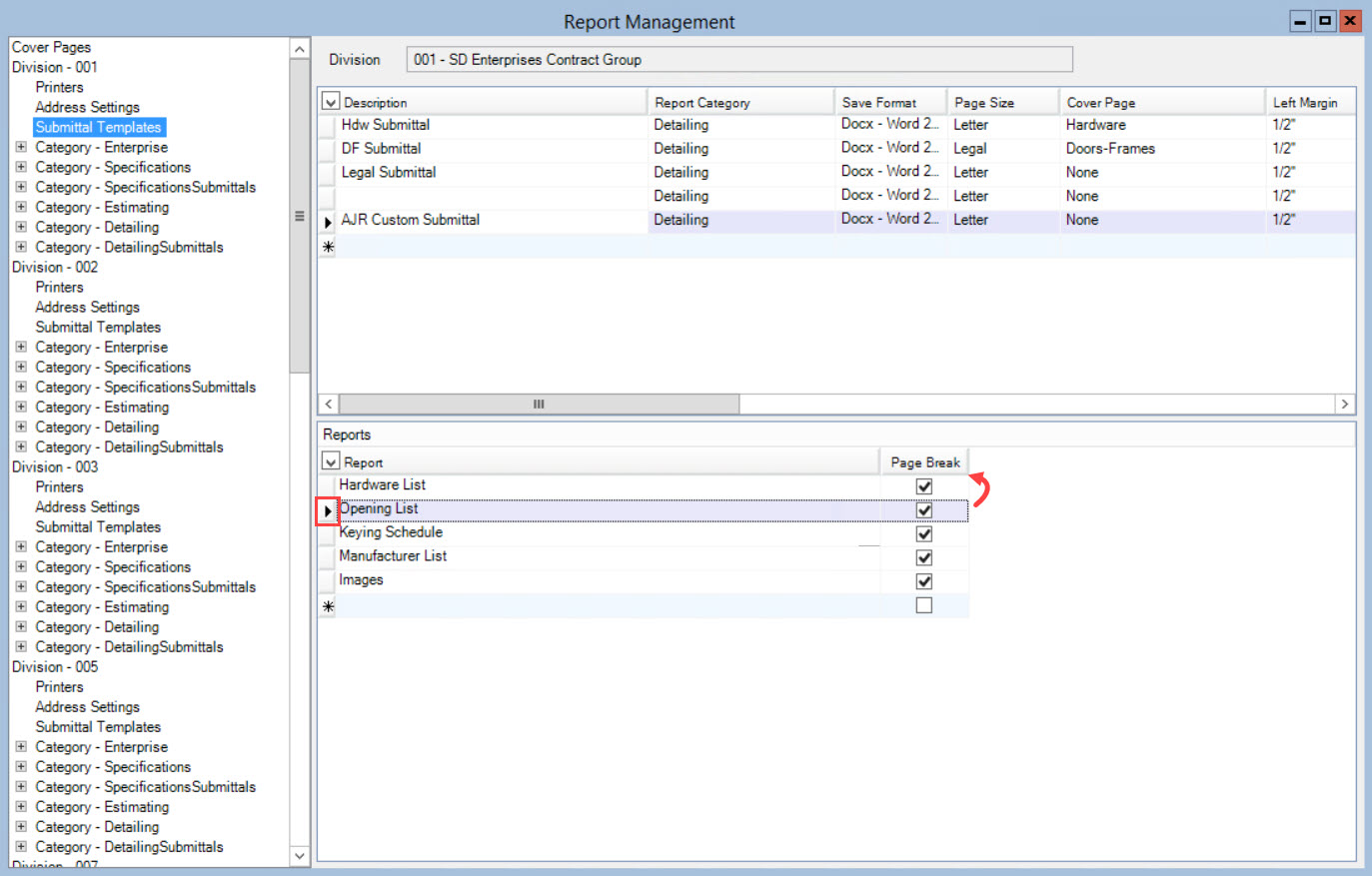 Using the Submittal Template in the Advantage Submittal Window
To use the template in the submittal window, Click Template and Select the submittal template.