To install the client you will require the following information.
SQL Server Instance will be entered during the install as the Server
SQL Server Database will be entered during the install as the Database
Locate this information in Advantage > Help > About Comsense Advantage as seen below.


Download the latest client installer from
https://support.comsenseinc.com/hc/en-us/articles/217343617-Comsense-Opening-Suite-Client-Installer
Save a copy of the client installer in your \Common\ClientInstall folder for use on other workstations to avoid waiting to download again.
Launch the installer by double-clicking the downloaded file in your Downloads folder.

Check the box "I agree to the license terms and conditions" then click Install.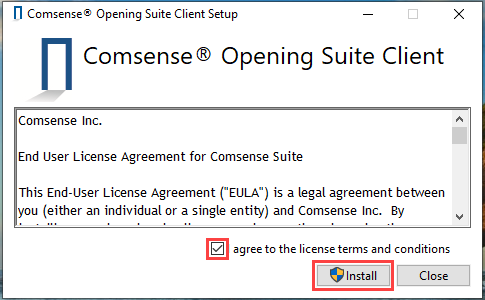 User Account Control may appear, click Yes. Then click Next on the Welcome to the Comsense Opening Suite Client Setup Wizard.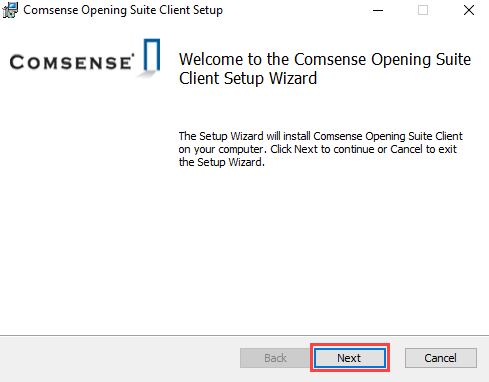 Now change the placeholder "ex MyServer" to your server name, for both Production Server and Training Server as found from the About window above.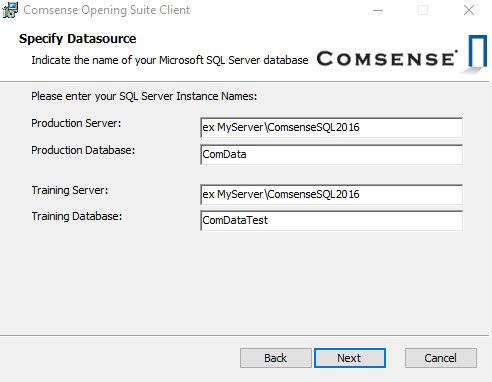 Click Next
Click Typical to install Production and Training clients.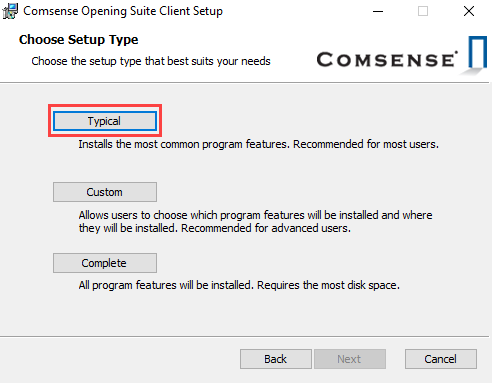 Click Install.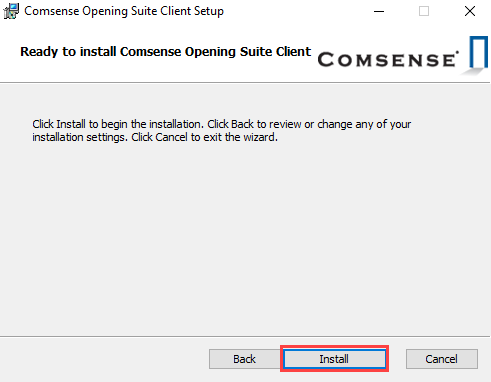 The client will proceed with the installation. Click Finish once the installation completes.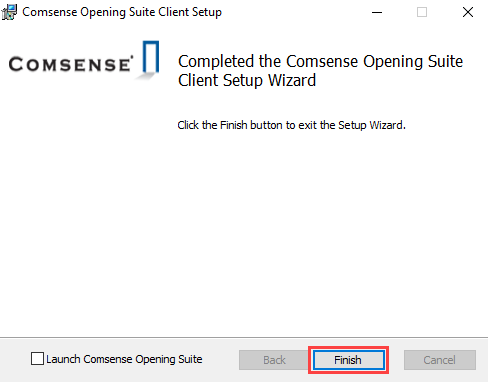 Click Close on the last step of the wizard.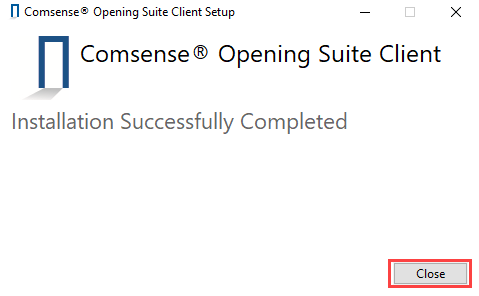 When logging into Opening Suite for the first time or after a program update the client may require an update, and the user will receive the following message indicating the client software needs an update to match the version in the server.

If presented with this message, we recommend you cancel and launch the Opening Suite client application as Administrator to ensure files and system settings can be properly updated. To run as Administrator on Windows 10, click the Windows button, click All Apps, scroll down to find Comsense Opening Suite, right-click Comsense Opening Suite, click More, click Run as Administrator.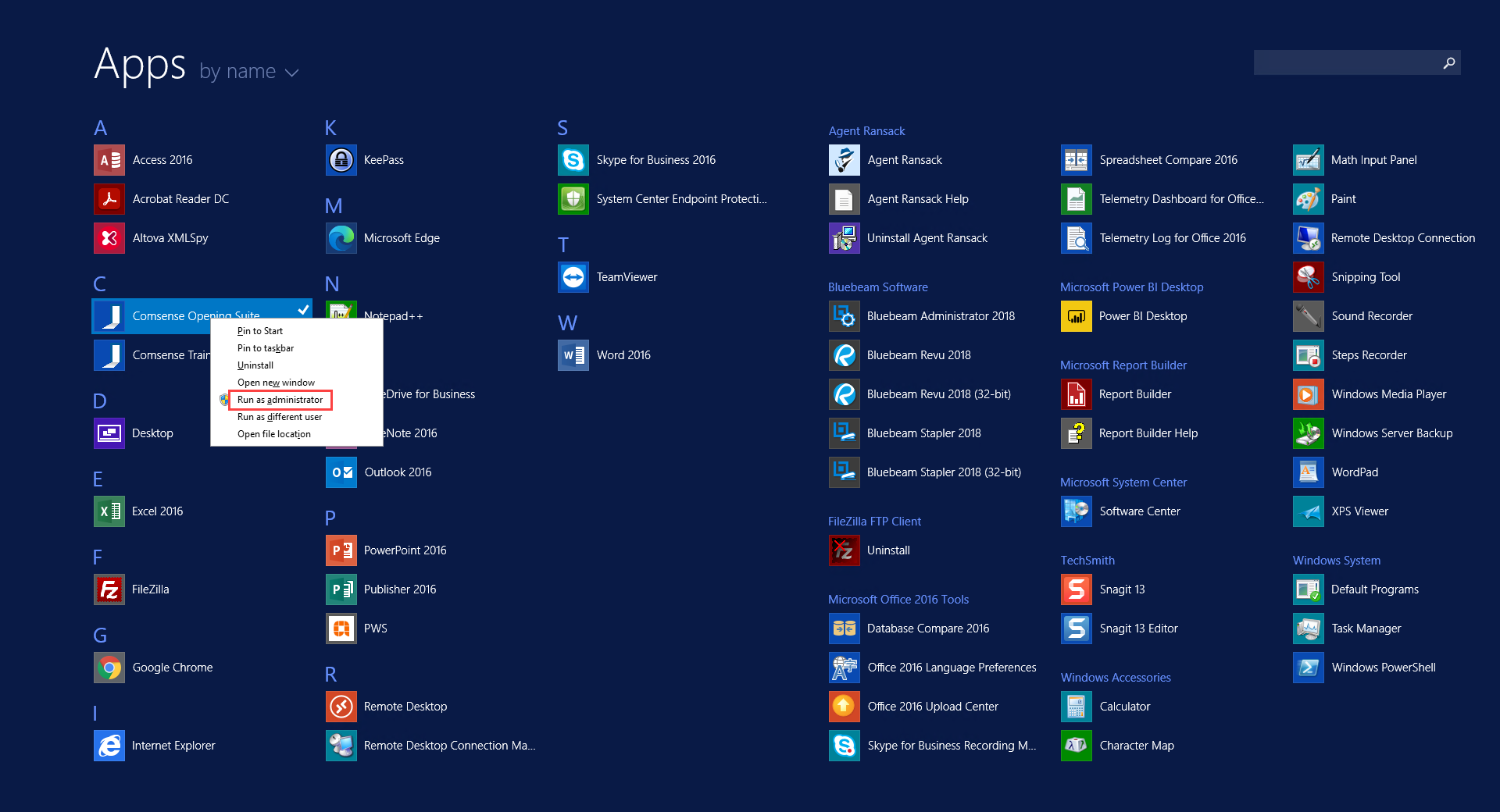 A User Account Control message will appear to accept or provide Administrator credentials for.

The client updater will then update the client application with files and settings from the server.
You may be prompted to perform this client update more than once in order to apply special updates. However, if you continue to get prompted for a client updated indefinitely, this is an indication of a permission or other problem and you should contact Comsense support.