One of the features of our Help Center is the ability to view your support tickets.
To access the Help Center, visit our website at www.comsenseinc.com and click Help > Online Help in the menu. To sign in, use the email address you've sent us email from and the password you set when the Help Center send you the verification email.

If you have not yet set a password, click Get a Password on the sign in page. If you haven't yet sent an email to support@comsenseinc.com, click Sign Up.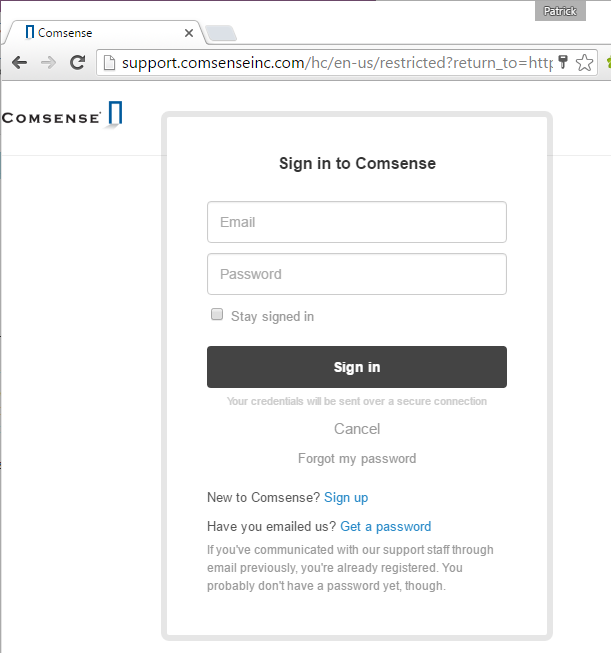 The default page of the Help Center is the Knowledgebase home page. This page displays all of the Knowledgebase sections and articles, as well as a summary of recent Community activity on the right hand side.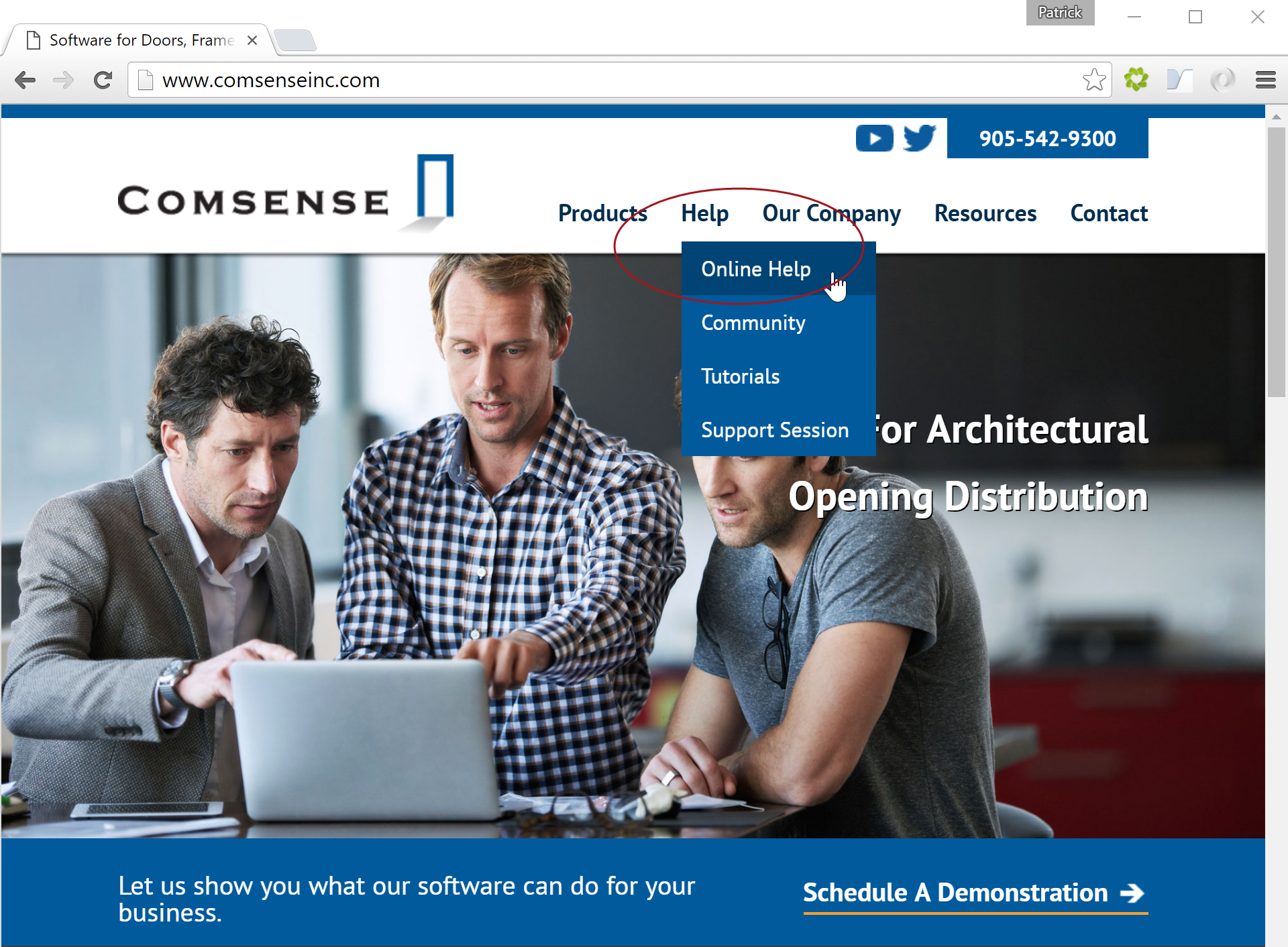 At the top of the Community content you will find your name in a drop down. Click to view the actions.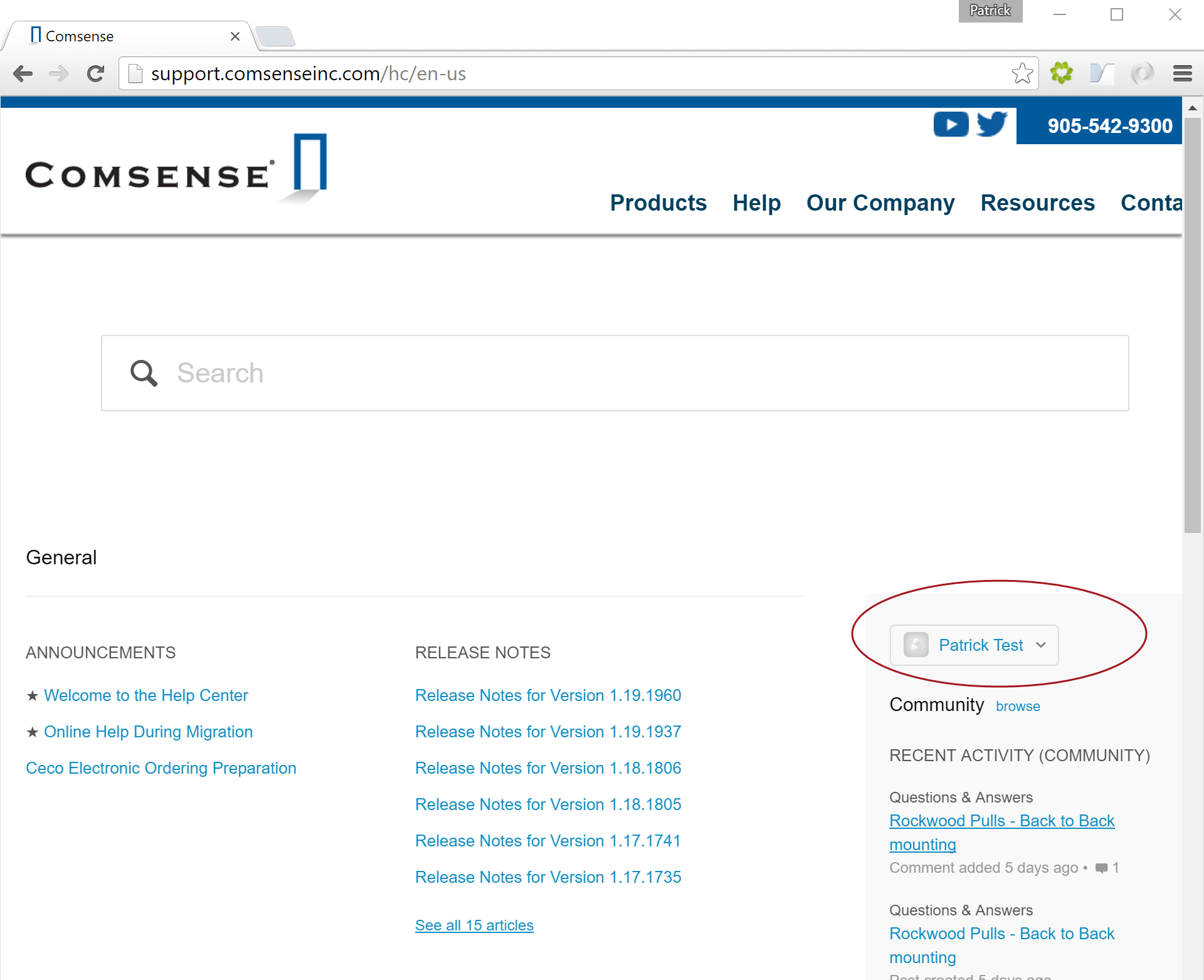 Click My Activities to view your activities in the Help Center, these activities include support tickets as well as other items.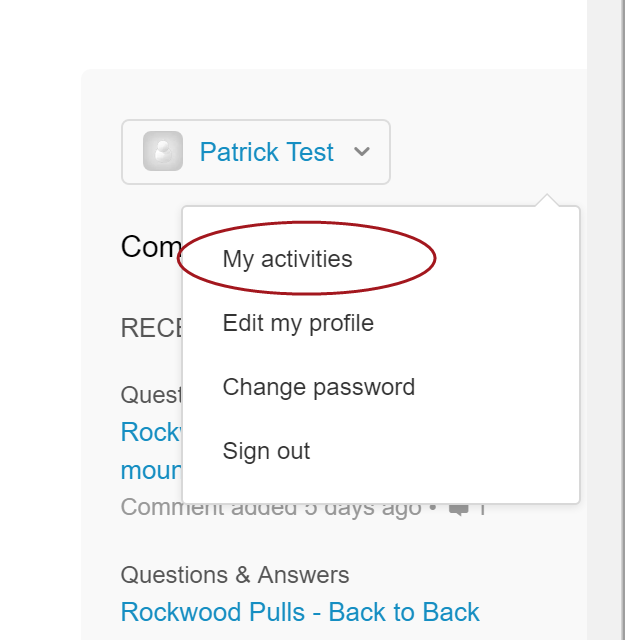 The My Activities page displays your activities within the Help Center. Requests are support requests. Contributions include your comments on articles and posts in the Community site. Following displays a list of items that you have chosen to follow. You can follow knowledgebase articles or entire sections, as well as Community conversations. When you follow an item, you will receive an email when a new article or comment is posted on the followed item.
The My Requests list displays the support tickets you have submitted to the ticketing system. You can filter the list by Status. In the example above, two of the tickets have been solved and one is awaiting customer reply.
Click on the Subject of an item to view the details of the item, including the conversation thread, and ticket attributes.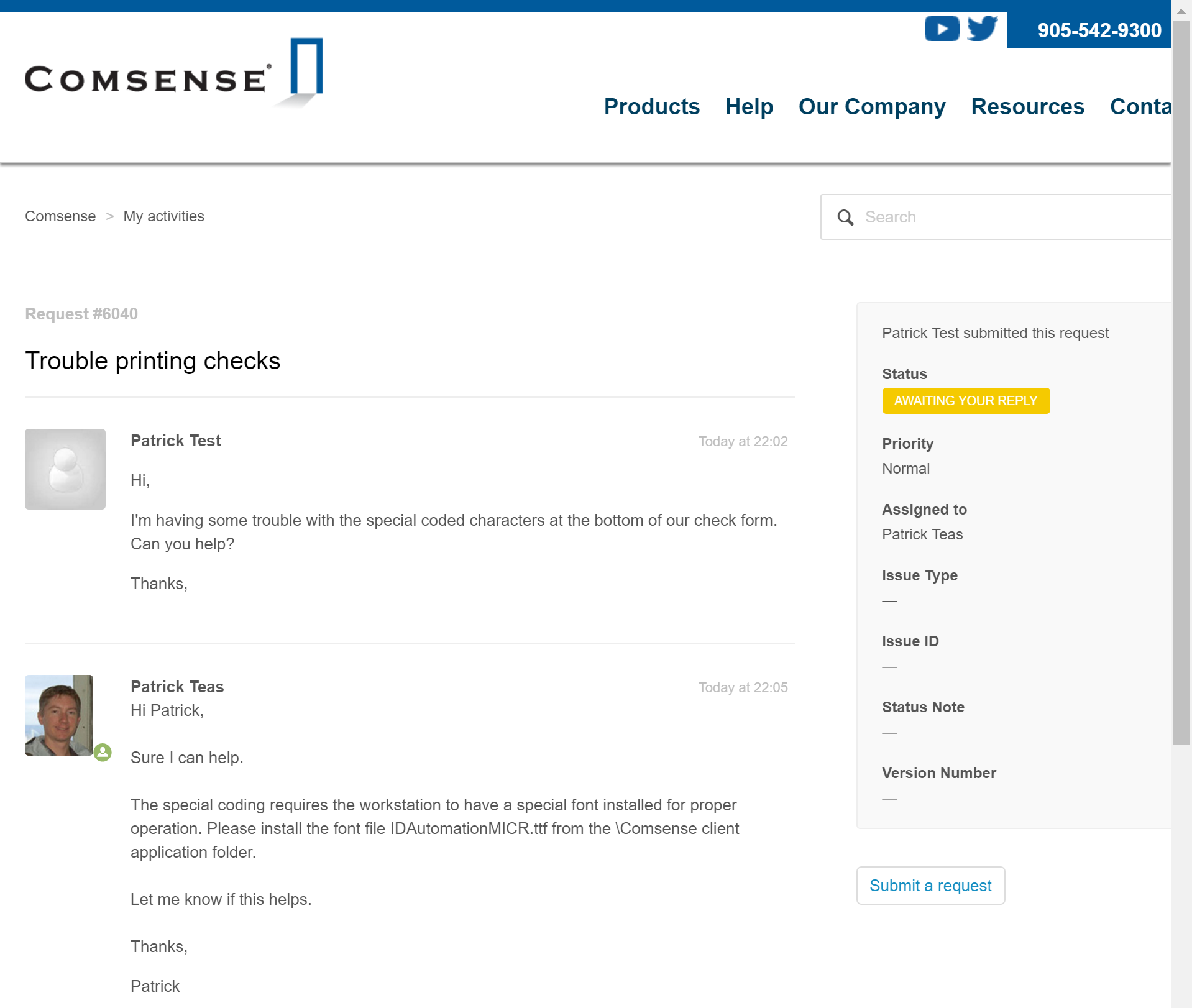 By default, the My Activities view displays only the tickets you have submitted. However, managers can request to have their profile modified to allow them to see all tickets submitted by members of their organization.