Issue - A user attempts to print checks using a layout which includes the bank routing and account info at the bottom of the check. However, instead of the special formatted characters appearing, regular characters and numbers appear.



Cause - The check form requires the special MICR font IDAutomationMICR.ttf to be installed in order to print the encoding on the check properly.

Environment— New Windows workstation or Remote Desktop server, or one that has not been used for check printing previously.
Resolution - The special font is required on the workstation or remote desktop server where the Comsense client application is running and printing the checks. The font is included in the client install folder, typically C:\Program Files (x86)\Comsense\ and its called IDAutomationMICR.ttf. This font must be installed in Windows using the Font Manager. Access the Font Manager from the Settings area in Windows 10 or Control Panel on prior versions of Windows. Typically you can drag and drop the IDAutomationMICR.ttf file from the file explorer onto the Font Manager window to install. The user may need to log off of their Windows session and back in again for the new font to take effect.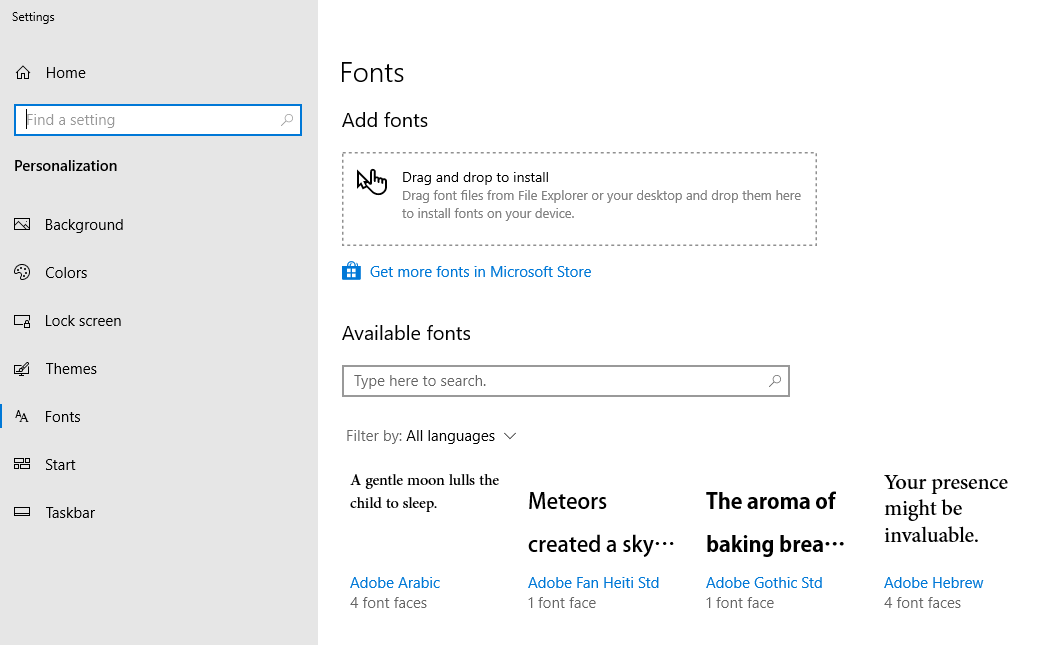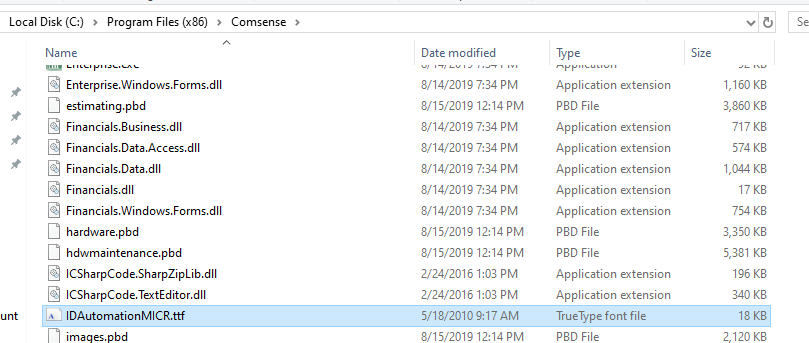 Results after installing the font and logging off of Windows and back in before testing: