*Note: The legacy Submittal and Advantage Reports tool will be obsolete by March 2022. We recommend Setting Up the New Submittal & Advantage Reports Tool as soon as possible and familiarizing yourself with the interface and usage.
Feature: Preset submittal cover pages, header styles, and footer styles.
Environment: Comsense Advantage (Version 21.1.100.094 and later)
In this article:
About Preset Cover Pages & Header Footer Styles
The New Submittal & Advantage Reports tool has cover pages and preset header and footer styles for submittals and reports. The system comes with two preset cover pages. You can create and update additional cover pages to suit your submittal requirements in the Report Management window.
Header and footer styles are unchangeable and an available feature in both the Submittal window and the Reports window. Report header styles vary by report. Examples of report header styles can be found in report parameters articles in the Report Parameter section of the help center. Submittal header and footer styles are detailed in this article.
*Note: The report parameters articles are a series of articles detailing the parameters of each reports. Each article covers one report and the series is currently a work in process. You can find the completed report parameter articles in the Reports section of our help center.
Submittal
Submittal has preset styles for:
Each of the style options are in the top pane of the Submittal window. The Header and Footer Style applies to each page of a submittal including the additional reports. Submittal preferences default to the most recently used style.
Header Style 1
Submittal Header Style 1 includes:
Project Name
Project Number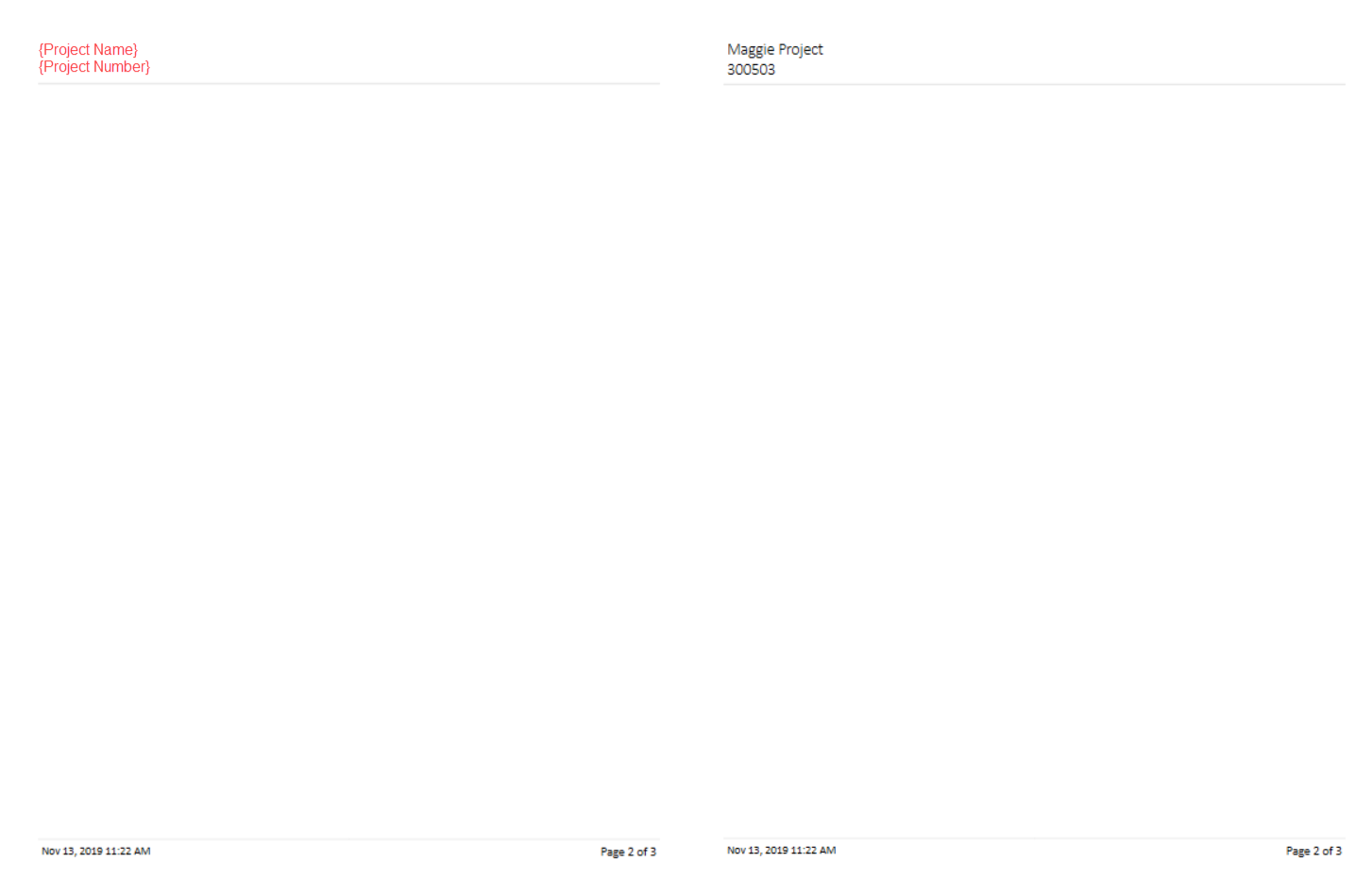 Header Style 2
Submittal Header Style 2 includes:
Project Name
Project Number
Date and Time
Page Number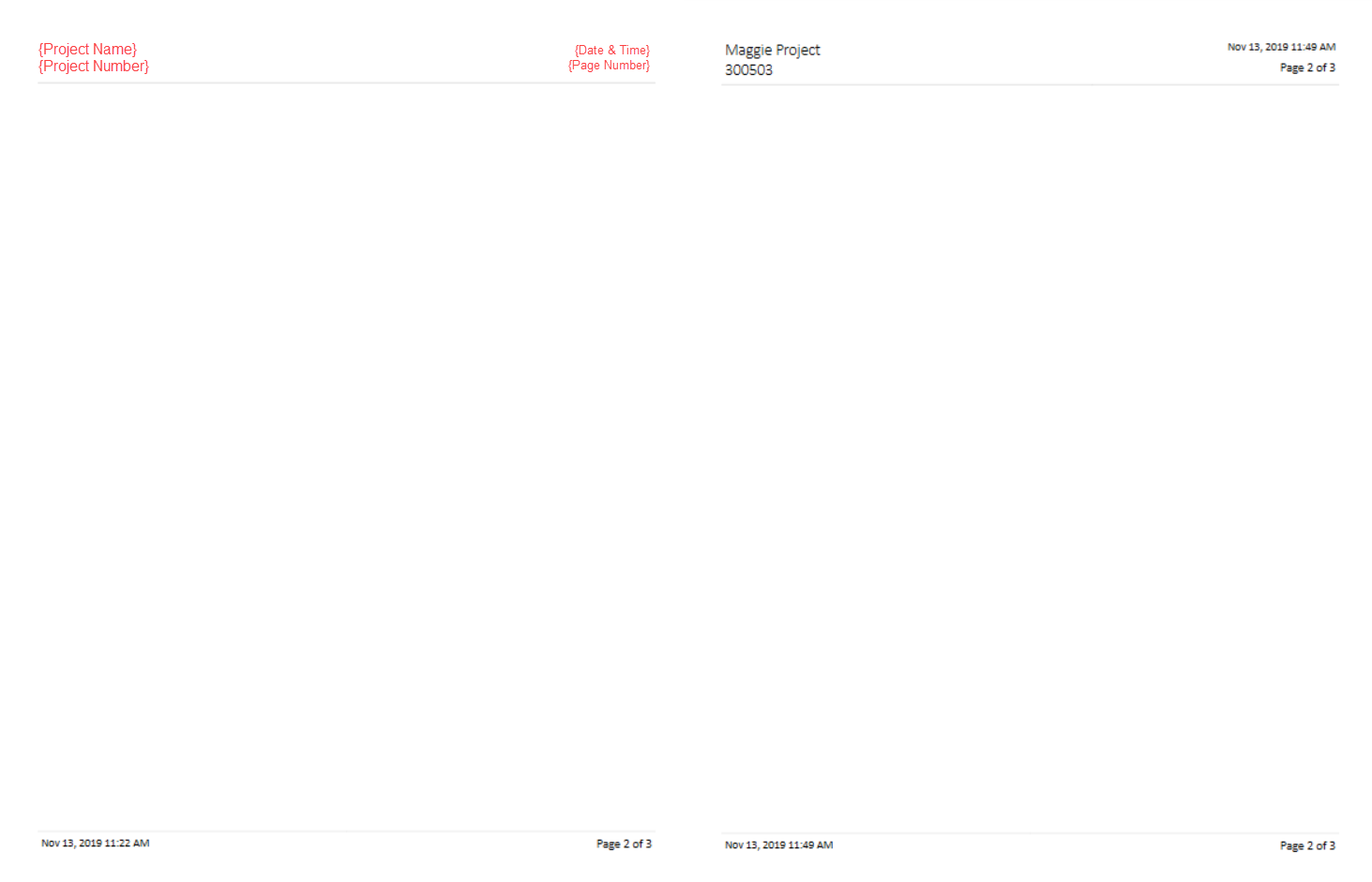 Footer Style 1
Footer style 1:
Shows the date and time of report generation in the left-hand footer
Shows the page number in the right-hand footer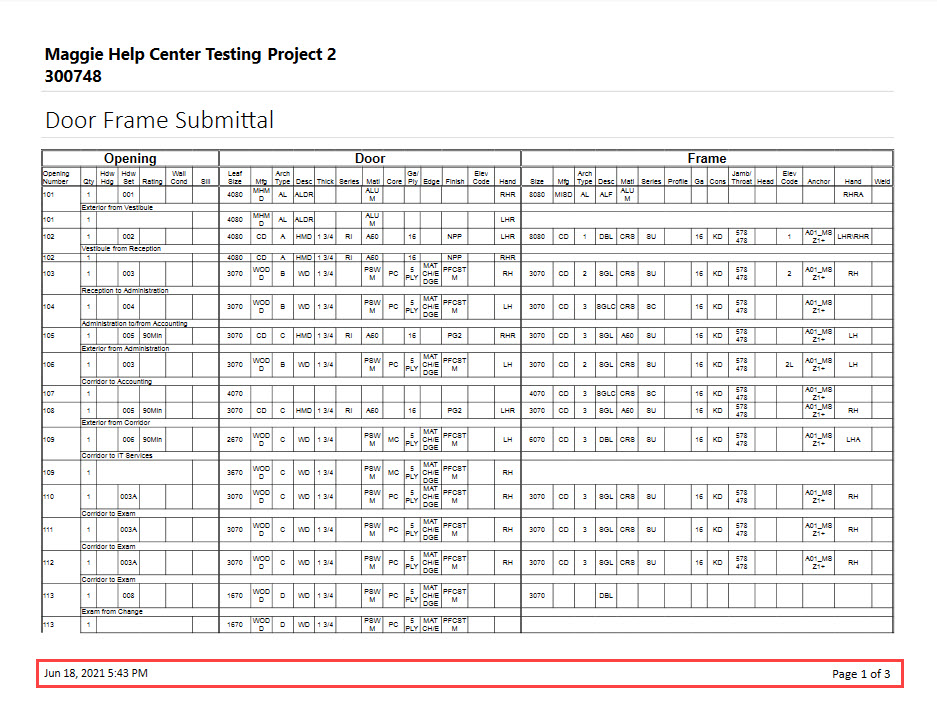 Footer Style 2
Footer style 2:
Shows the page number in the left-hand footer
Shows the time and date of report generation in the right-hand footer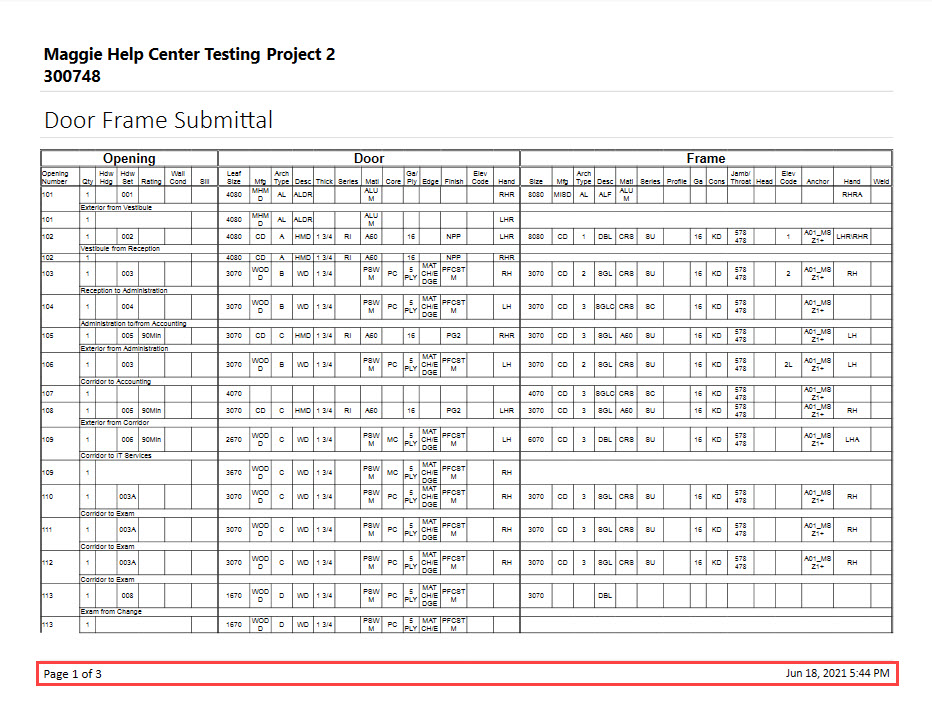 Header & Footer Style None
Selecting None leaves the submittal header or footer blank.
Cover Pages
Comsense has two preset cover page templates. The templates are the same by default except for the titles. The preset option values include:
Division
Contact Information
Project Name
Project Number
Submittal Title
Date
Architect
Contractor
Detailed by
You can update the cover page templates using the steps in Creating & Updating Templates.