How to: Authorize a supplier to receive deposits or prepayments.
Environment: Comsense Enterprise
Resolution: Authorize the supplier for prepayment in System Options.
In this article:
Accessing Supplier
Enterprise > System Options > Supplier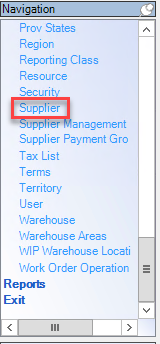 Selecting & Updating the Supplier
In the Supplier window:
Select the supplier by either:

Supplier code

Enter supplier code and Press Tab

Supplier Search

Click Open and Search using supplier information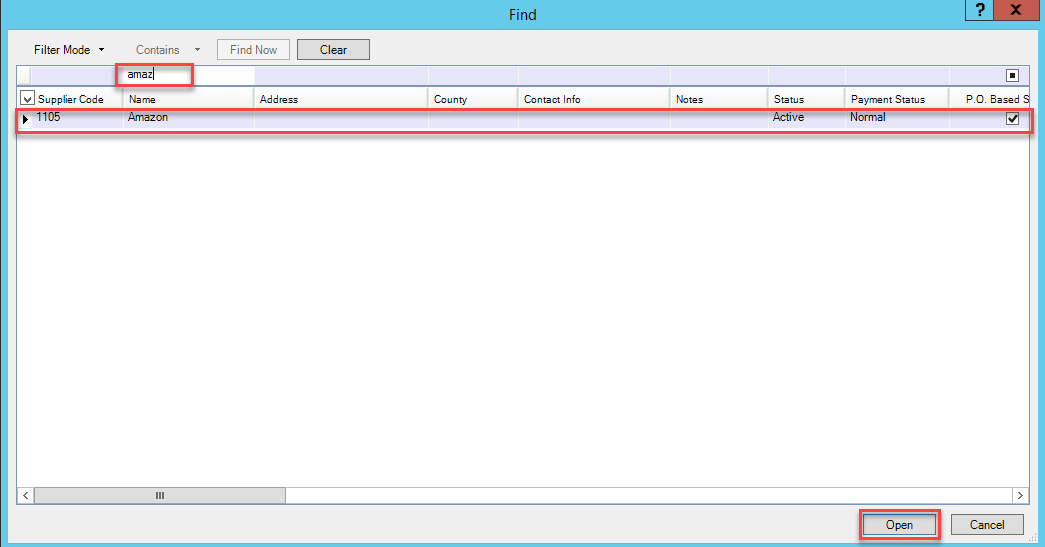 Click the Profile tab
Check the Authorized for Pre-payment checkbox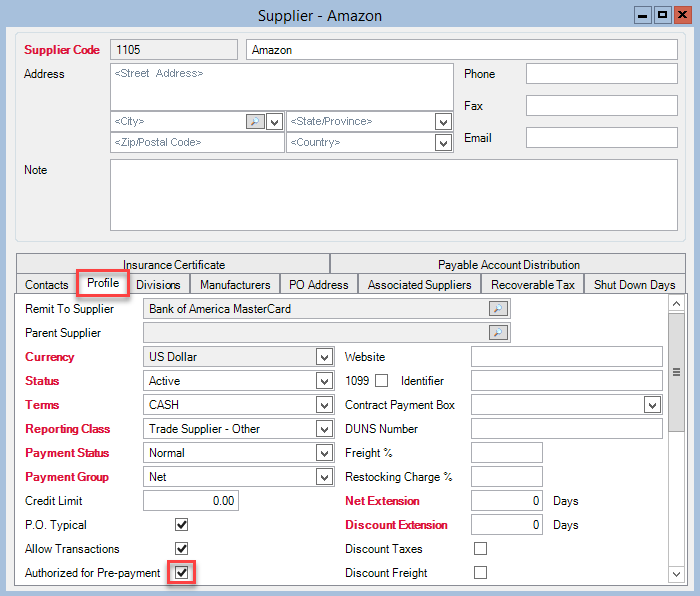 Click Save & Close
The supplier can now receive prepayment.