How to: Create a general ledger account in Comsense.
Environment: Comsense Enterprise
Purpose: Track company finances in Comsense.
In this article:
Understanding Account Classes & Their Limitations
It is important that you choose the account class carefully. The reasons are that:
The account class determines where the account goes in the balance sheet and profit and loss models for operations and reporting
In Comsense, control accounts automatically generate journal entries during system transactions
This means you cannot create manual journal entries or perform manual distributions using control accounts.
Comsense control accounts are:
Accounts Payable
Accounts Receivable
Accrued Payable
Customer Deposit
Inventory
Prepaid Payables
Stock Transfer in Transit
Undeposited Funds
Work in Process
Supplier Returns in Transit
Accessing Chart of Accounts
Enterprise > System Options > Chart of Accounts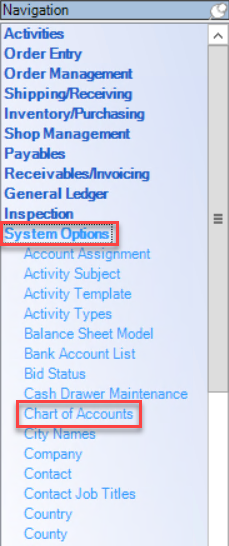 Creating a General Ledger Account
In the Chart of Accounts window:
Right-click the empty space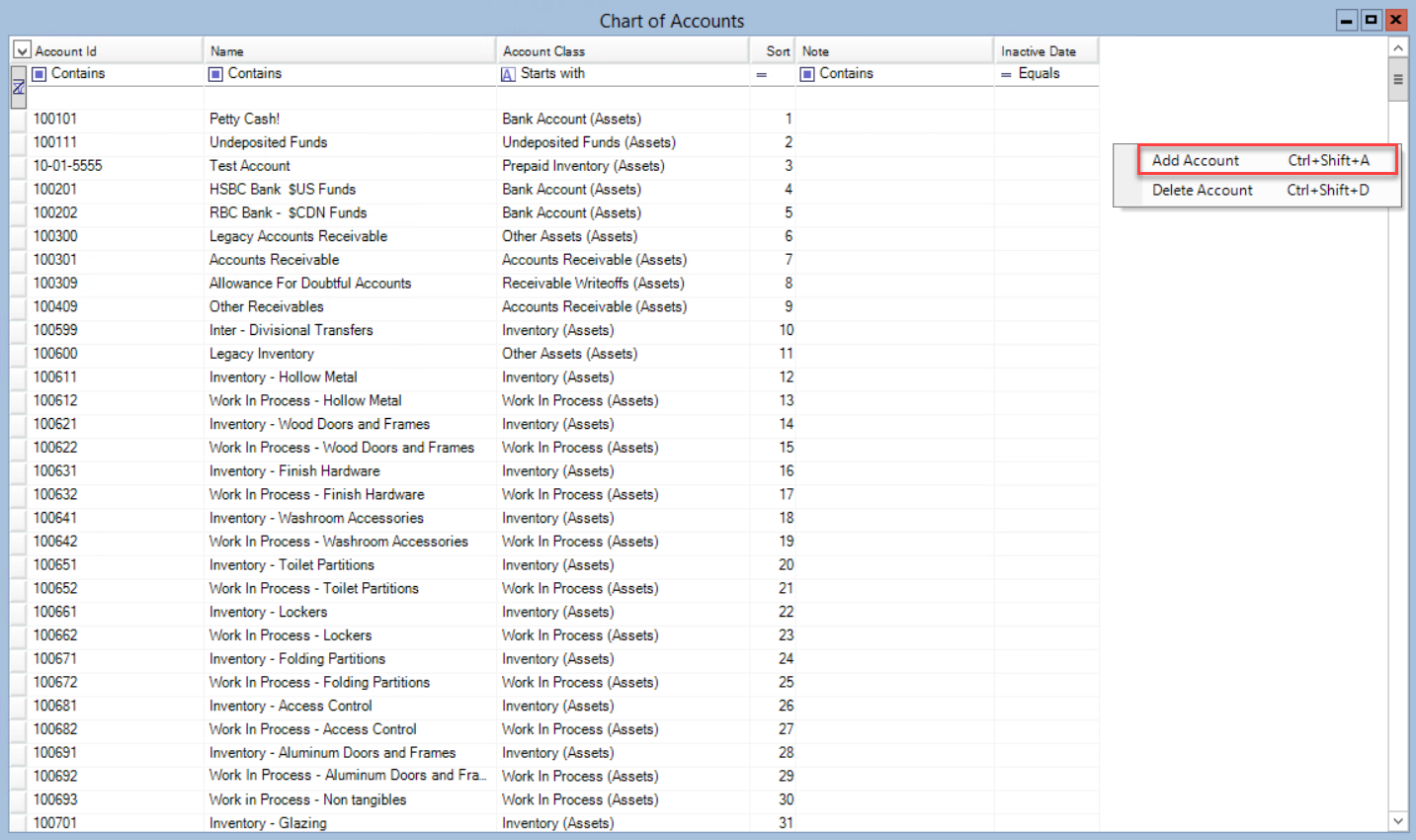 Click Add Account

A fillable line item will appear at the bottom of the Chart of Accounts list
In the fillable line item:
Enter the:

Account ID

Account ID should fit in your general ledger numbering convention

Name
Account Class

Click Save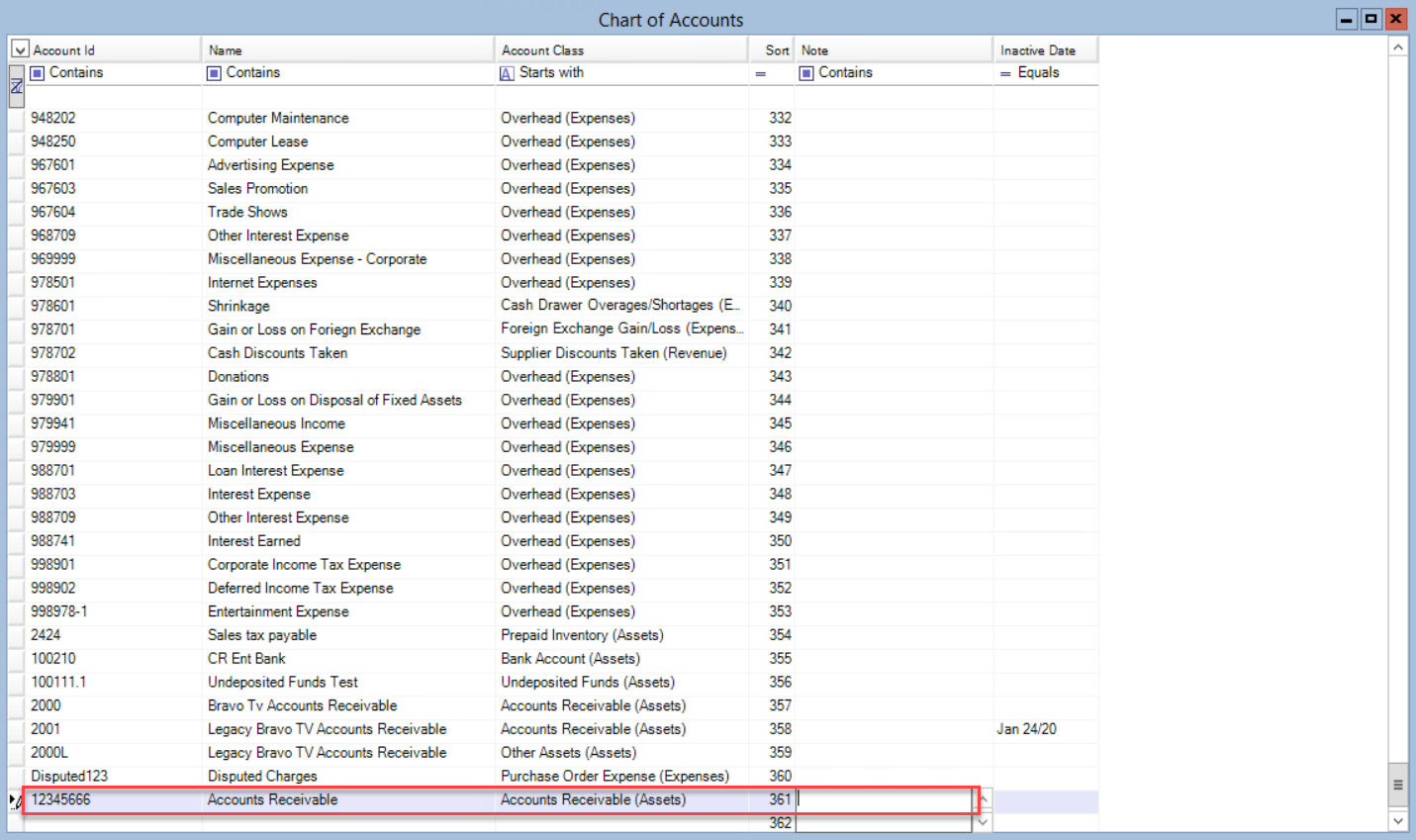 *Note: The account name must be unique to the account. The account name is used to search for the account in other windows.
You now have a new general ledger account and must assign the account to a transaction type.
Accessing Account Assignment
Enterprise > System Options > Account Assignment

Assigning Accounts to a Transaction Type
Account assignments group similar transaction types to map the general ledger based on the source of the transaction. Each general ledger account must be assigned to a transaction type. The Company tab is a catchall transaction type whereas the remaining tabs are more specific.
In the Account Assignment window:
Click the tab with the corresponding transaction type

E.g. Bank Account for bank accounts
In the fillable line item:
Select the Account in the Account column
Fill in the remaining line item fields with the corresponding information

Click Save
The general ledger account now has an account assignment.
Accessing Profit & Loss Model
Enterprise > System Options > Profit & Loss Model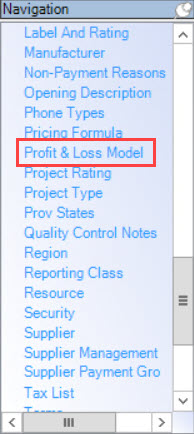 Adding the Account to a Profit & Loss Model
In the Profit & Loss Model window:
Open the profit & loss model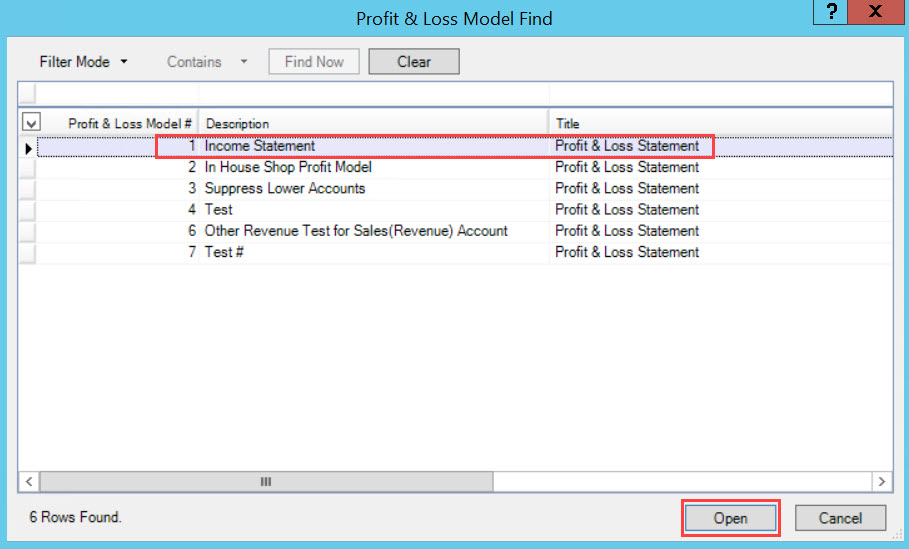 Drag & Drop the account to the appropriate profit & loss model group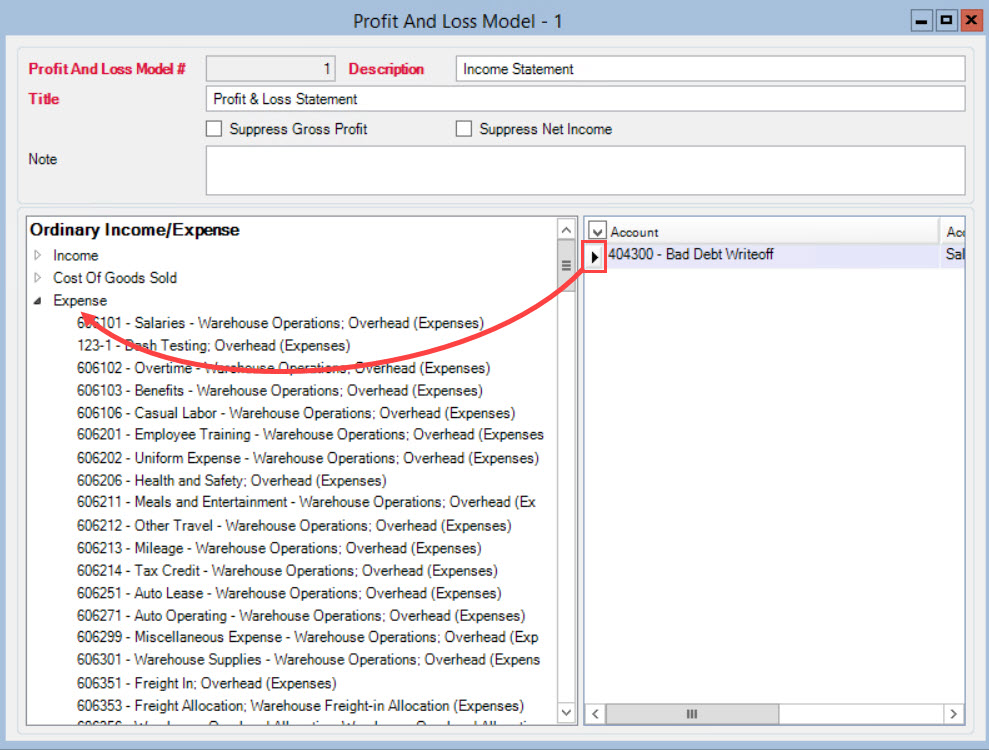 Click Save & Close