How to: Add a miscellaneous line item to represent sales tax adjustments after invoicing.
Environment: Comsense Enterprise
Purpose: Make sales order tax adjustments consistent and efficient.
In this article:
Accessing Division
Enterprise > System Options > Division

Adding the Sales Tax Adjustment Miscellaneous Line Item
In the Code field of the Division window:
Enter your division code
Press Tab

The Division window will populate

Click the Miscellaneous tab
On the fillable line item:
Select the Miscellaneous Expense for Section and Cost Group fields
Leave the Cost and Sell Price fields at 0
Enter a note in the Note field

E.g. To correct sales tax

Click Save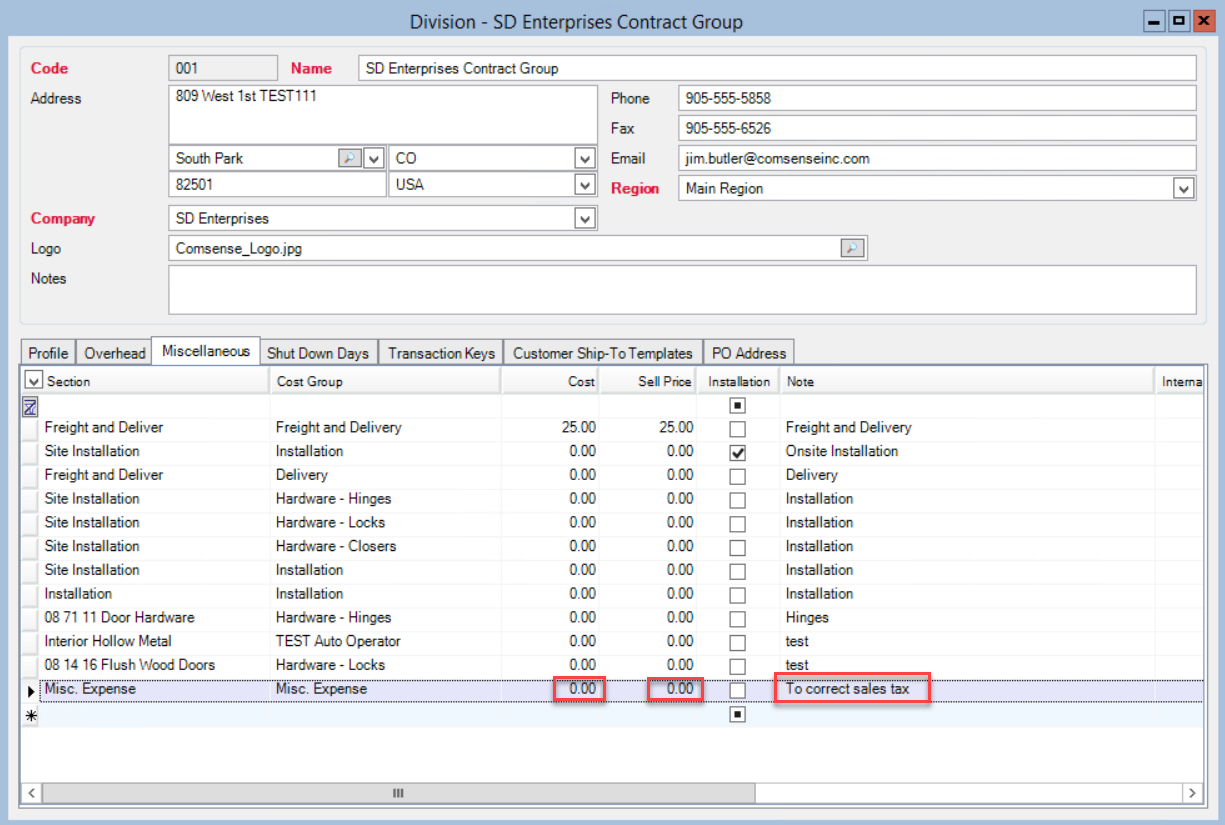 The miscellaneous line item is now available for the entire division.