Issue: Your application for payment was approved for a different amount than on your application.
Environment: Comsense Enterprise
Resolution: If your application for payment is approved for a different amount, you must create a new invoice to adjust your billing amount and create a new application for payment that matches the approved amount. This allows receivables to properly apply the customer payment.
*Note: Before proceeding, review the invoices on the application for payment and determine which purchase orders require billing adjustments.
In this article:
Deleting Your Application for Payment
In the Application And Certification For Payment window:
Open your application for payment
Update the status field to Deleted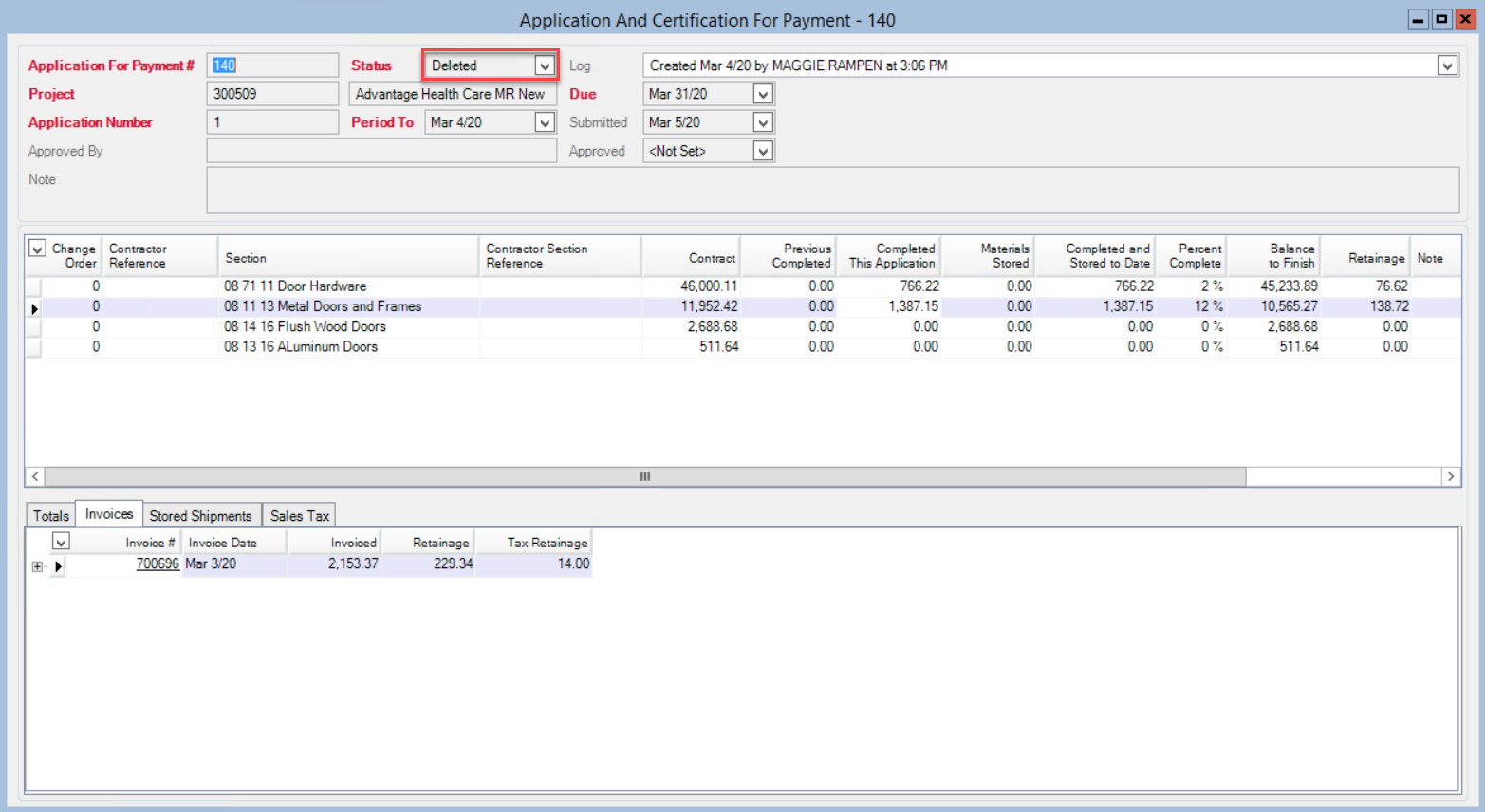 Click Save
You are now ready to adjust your billing.
Creating a New Progress Billing Invoice
In the Invoicing window:
Click New
Enter your Project code in the Sales Order/Project field
Press Tab
Check the Progress Billing Only checkbox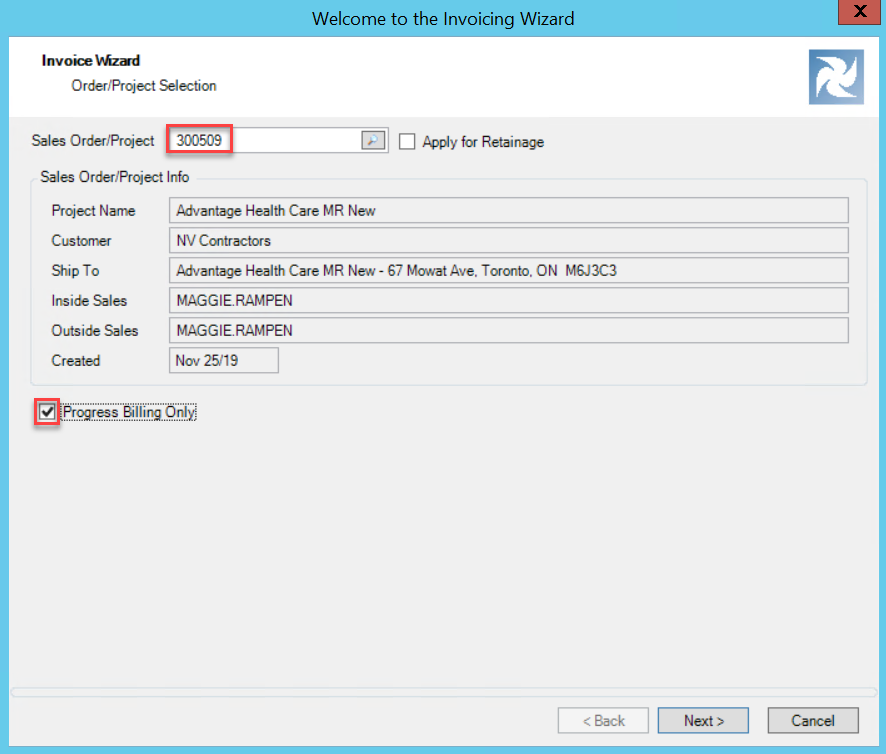 Click Next

Do not add any purchase orders to the bottom pane

Click Finish
You now have a new progress billing invoice.
Updating Your Progress Billing Invoice
In the invoicing window:
Click the Project Billing tab
Expand the project and change orders line items that apply
Find the billed line items that require updating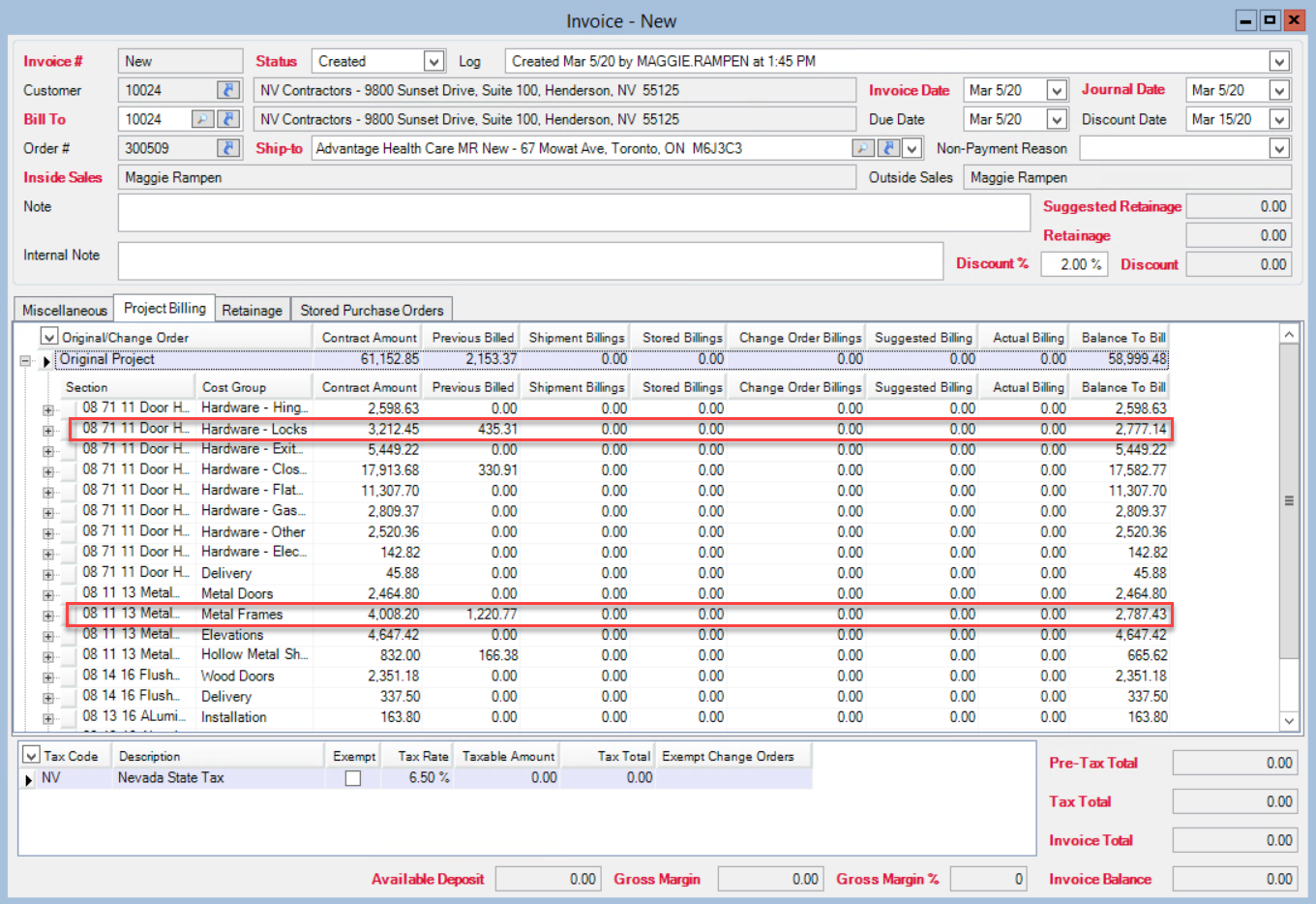 Under the actual billing column:
Distribute the rejected amount across previously billed line items as a negative value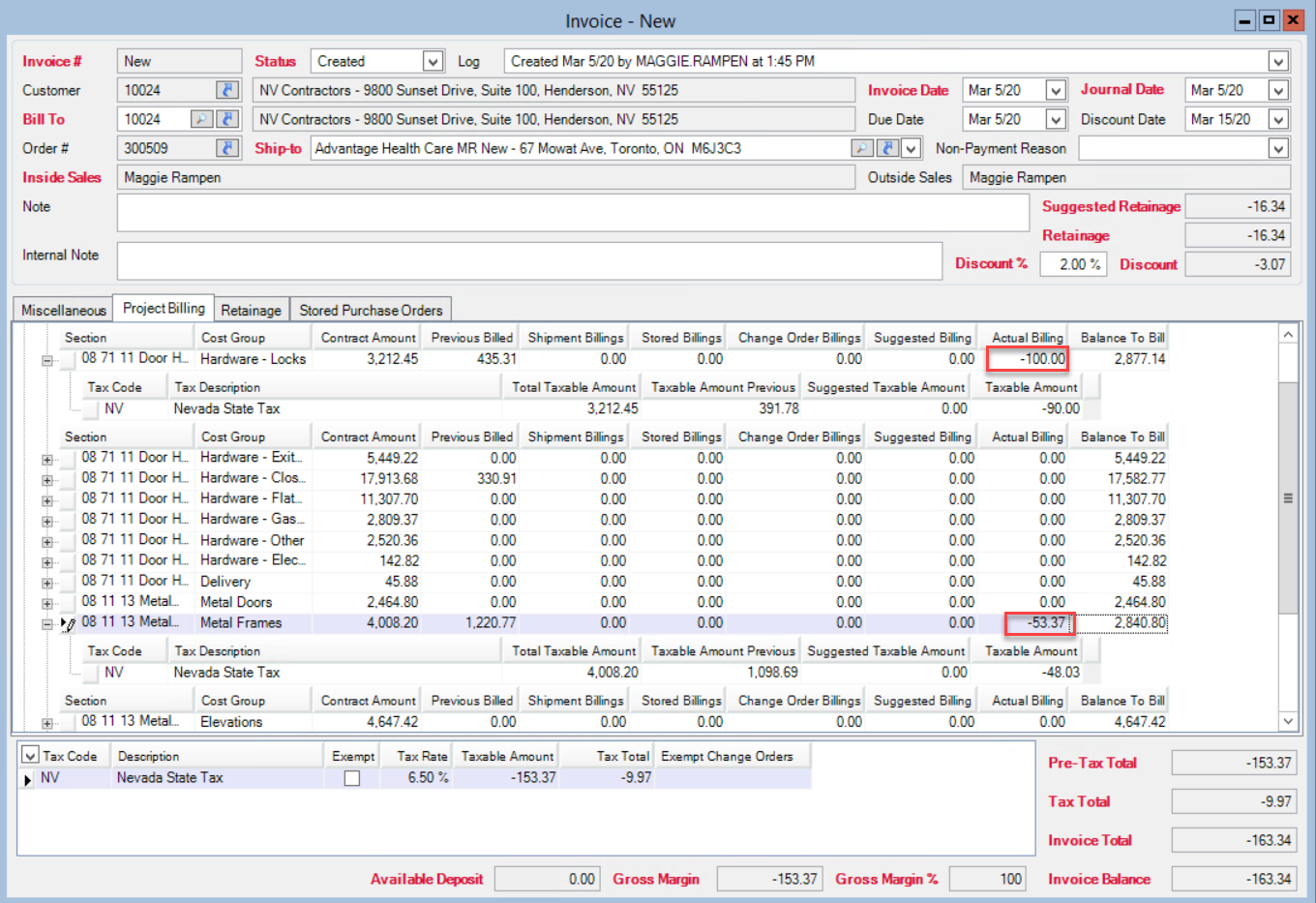 Click Save
You can now Create a New Application for Payment and Complete Your Application for Payment.
Charging for the Remaining Invoice Amount
Include the remainder of the rejected amount on a future application for payment.