How to: Short pay a payable via check run because you need to provide the sum in two payments.
Environment: Comsense Enterprise
In this article:
Accessing Check Run
Enterprise > Payables > Check Run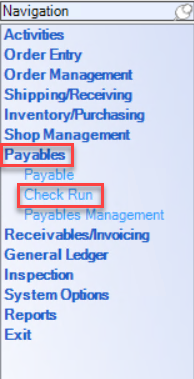 Creating a New Check Run
In the Check Run window toolbar:
Click New

Bank Account window will open

Select the paying bank account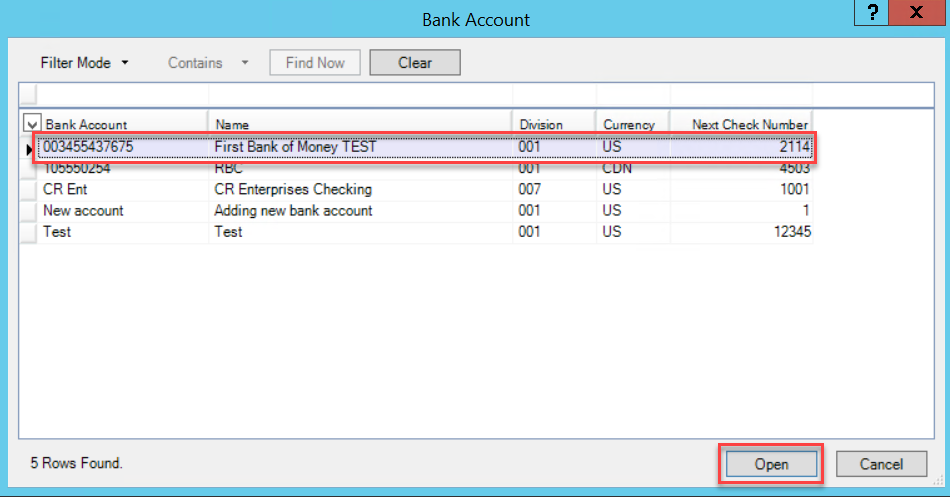 Click Open

The Payables Picker window will open

Search & Select the payable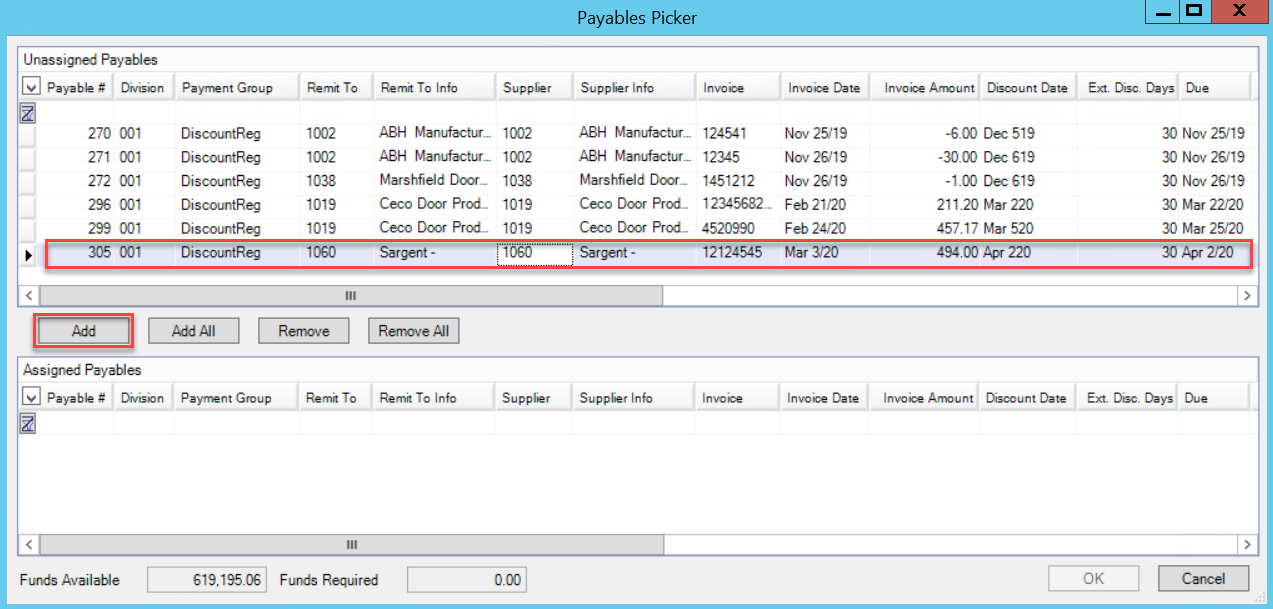 Click Add
Click OK
Updating the Check Amount
In the Check Run window:
Expand the payable line item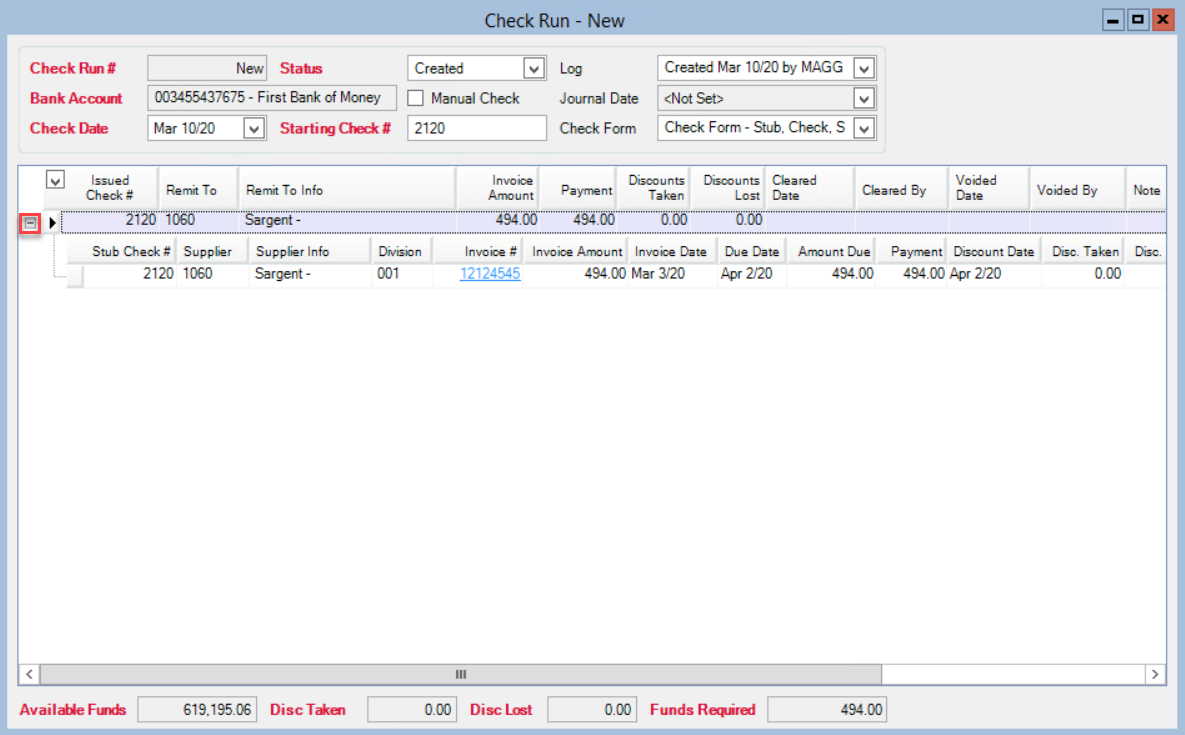 In the Payment field:
Enter the payment amount for this check run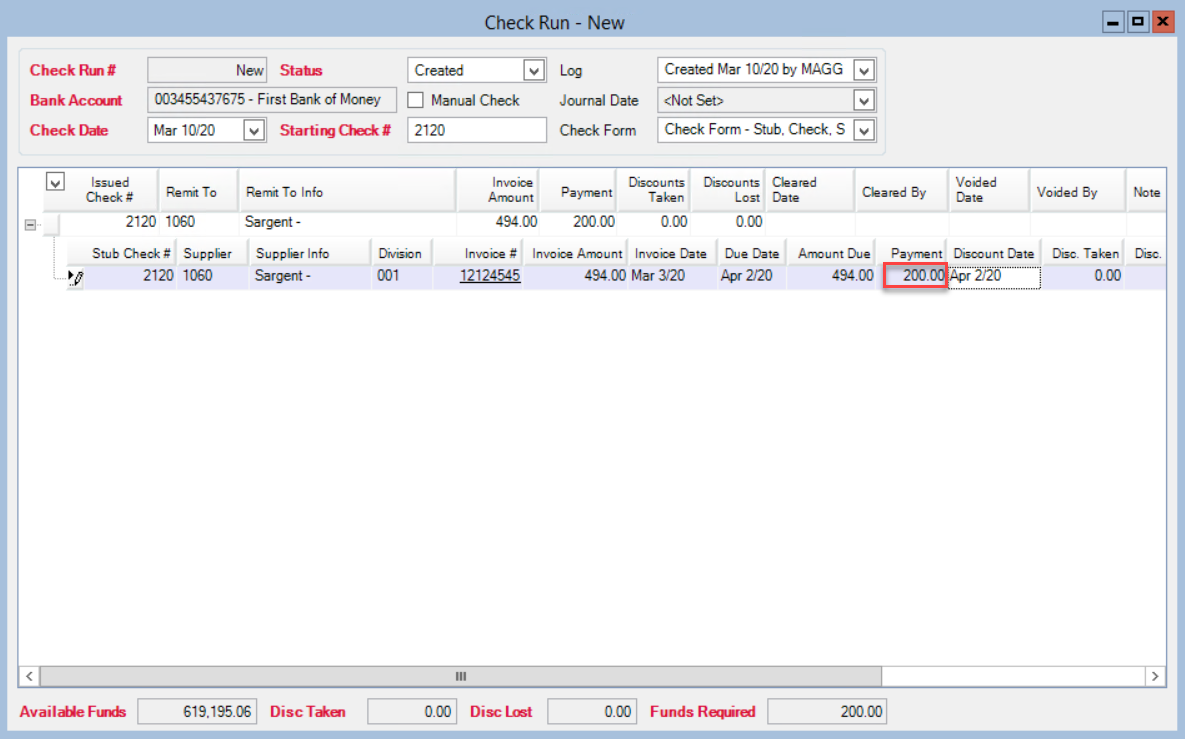 Click Save & Print
Your check run is for the entered payment amount. The payable is available for the remainder of the payment at any time.