How to: Completing a check run for a payable.
Environment: Comsense Enterprise
In this article:
Accessing Check Run
Enterprise > Payables > Check Run

Creating a New Check Run
In the Check Run window:
Click New
In the Bank Account window:
Select the bank account for the checks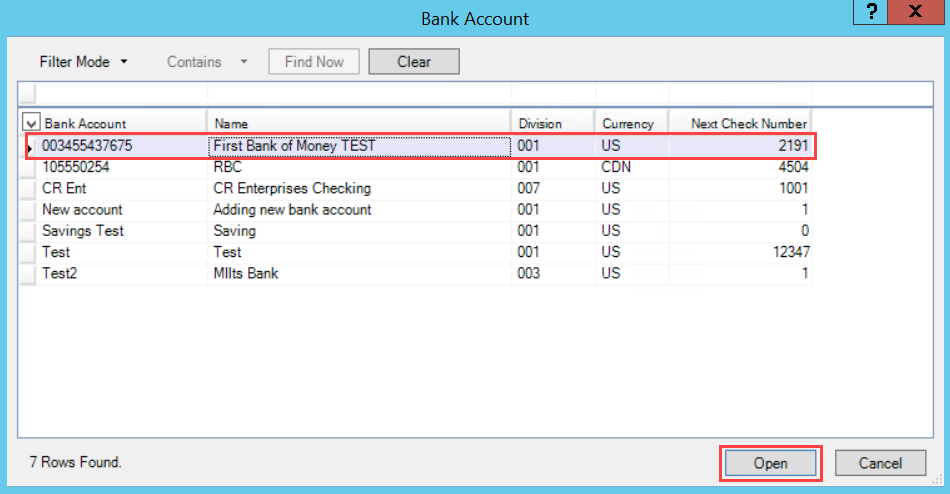 Click Open
You are now ready to select the payable(s) for the check run.
Picking Payable(s) for the Check Run
In the Payables Picker window:
Filter & Select your payable(s)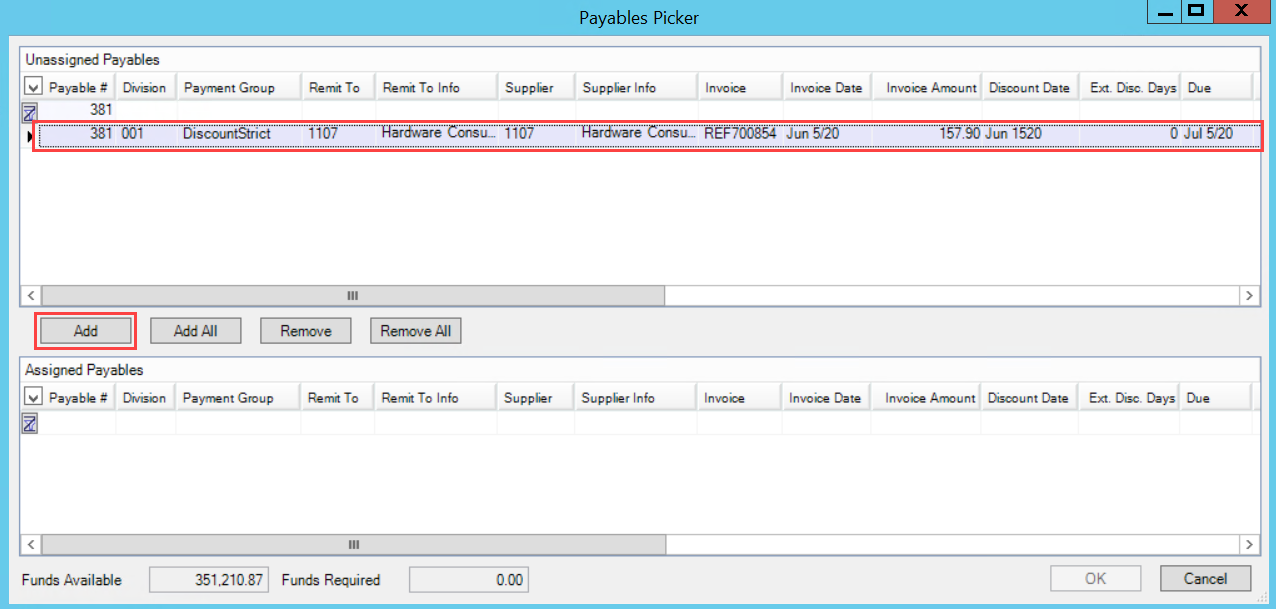 Click Add

The line item(s) will move to the Assigned Payables pane

Click OK
Printing the Checks
In the top toolbar Click Save & Print.