How to: Create a new project section.
Environment: Comsense Advantage
In this article:
Understanding Project Sections
Project sections are billing groups for your application for payments. Project sections should correspond with the predetermined schedule of values for each project that requires AIA billing. Project sections cannot be changed within a project after you source the material.
Miscellaneous items on individual orders in Enterprise require sections. When you select a section on an order in Enterprise, the section has no effect on the order in the system other than visually seeing a section on the order.
Accessing Project Sections
Advantage > Tools > System Administration > Project Sections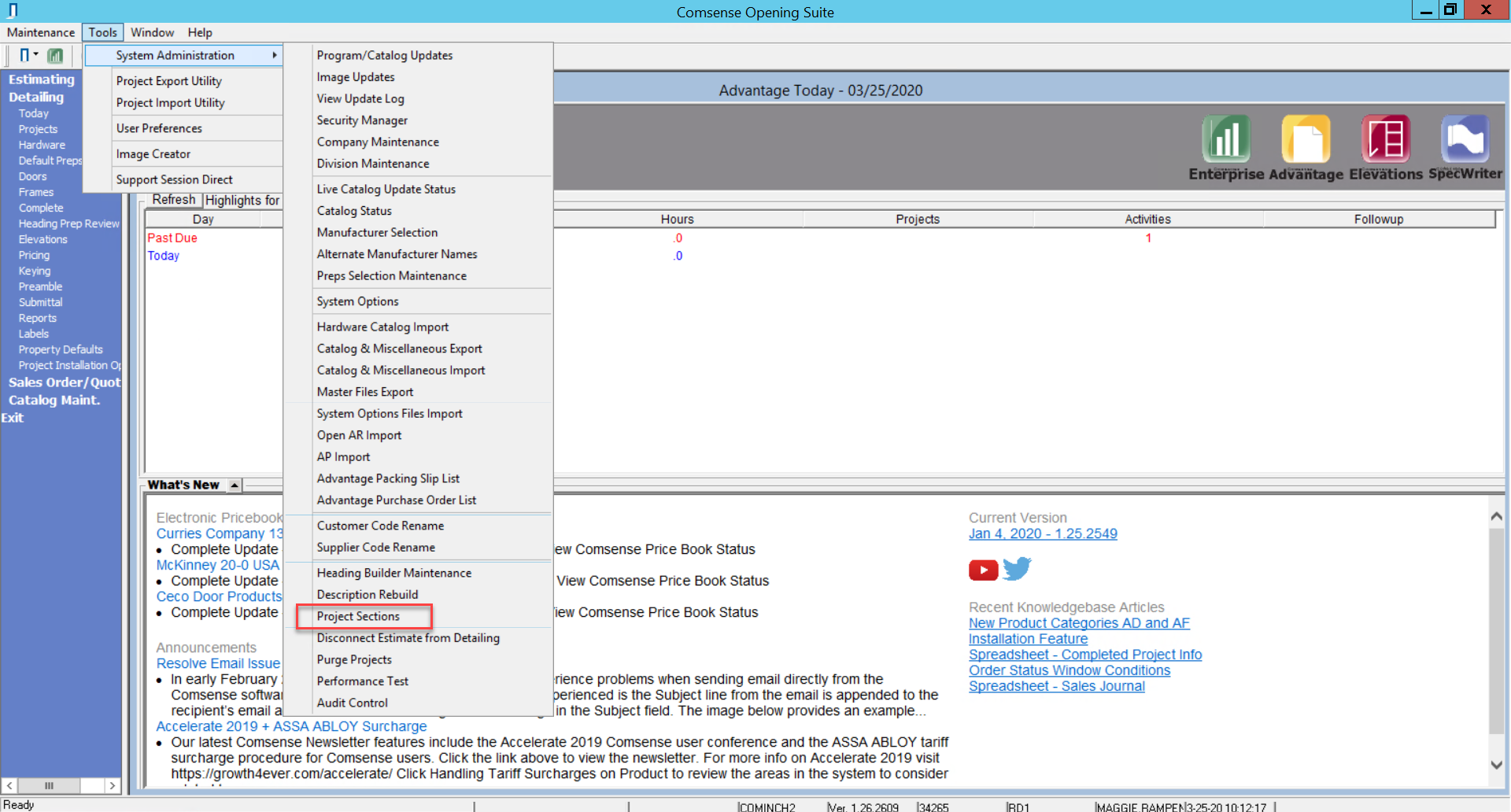 Creating a Project Section
*Note: The project pricing and section drop-down fields will list the project sections in the same order as the Project Sections window.
In the Project Sections window:
Right-click anywhere in the Project Sections pane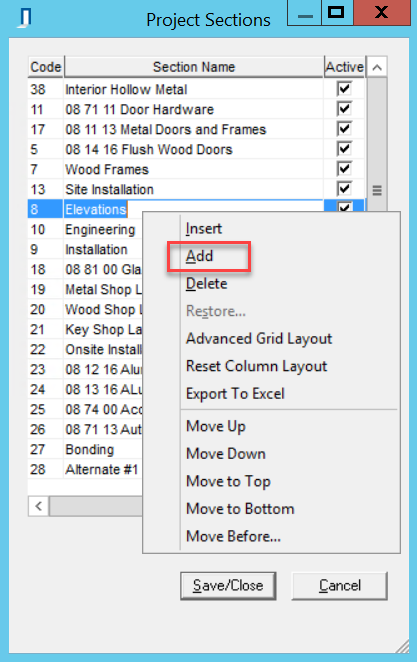 Click Add

A fillable line item will appear at the bottom of the pane

Enter the section name under the Section Name column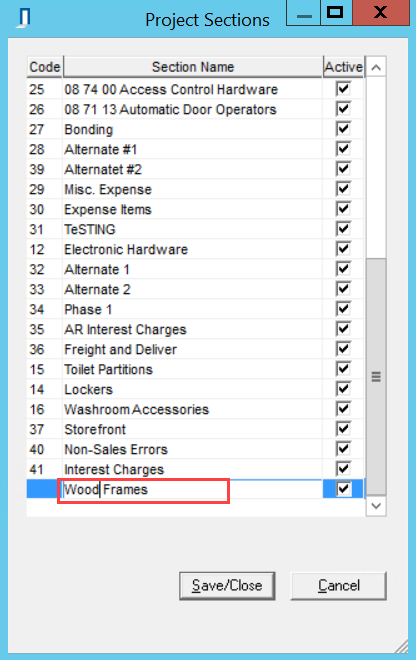 Click Save/Close
You now have a new project section.
Making Project Sections Inactive
If you need to make a project section inaccessible, Uncheck the active checkbox and Click Save/Close.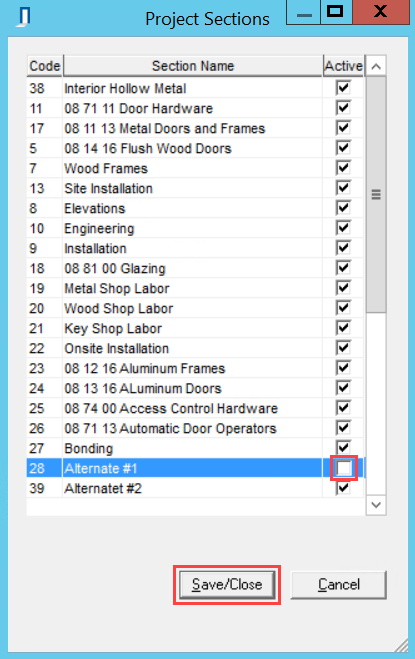 Related Courses
Click the link(s) below to check out our course(s) related to this article in Comsense Academy:
Not registered with Comsense Academy? Contact support to request a registration key.