How to: Receive a deposit for a sales order.
Environment: Comsense Enterprise
Procedure:
*Note: You can receive deposits for open and released sales orders.
In the Sales Order window:
Click Payment

The Customer Payment window will open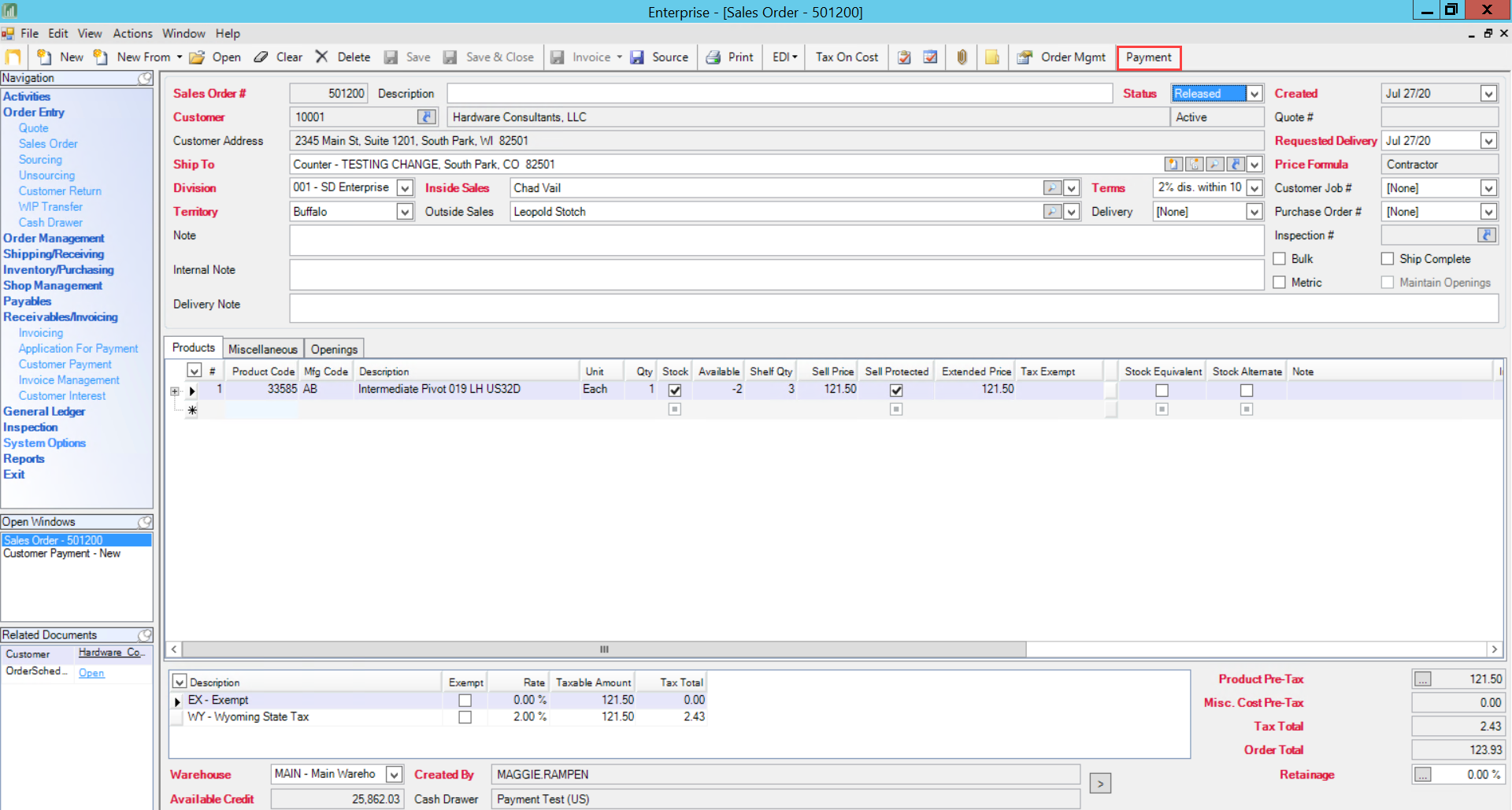 In the Deposits pane:
Select the payment method
Select the date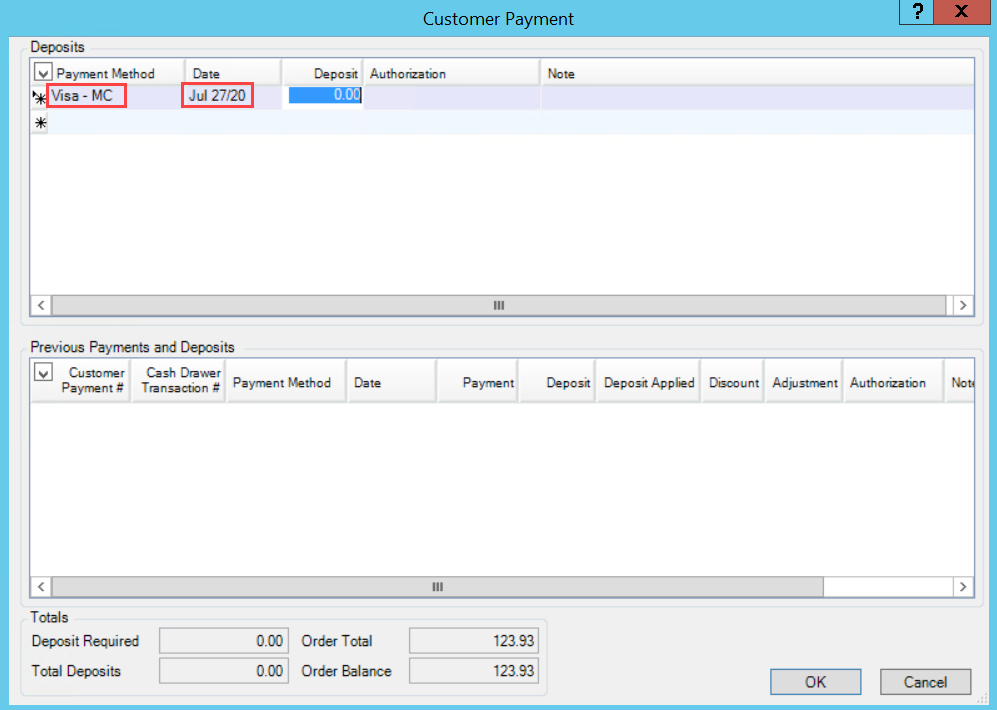 Enter the deposit amount
Enter the authorization

I.e. the check # or credit card authorization #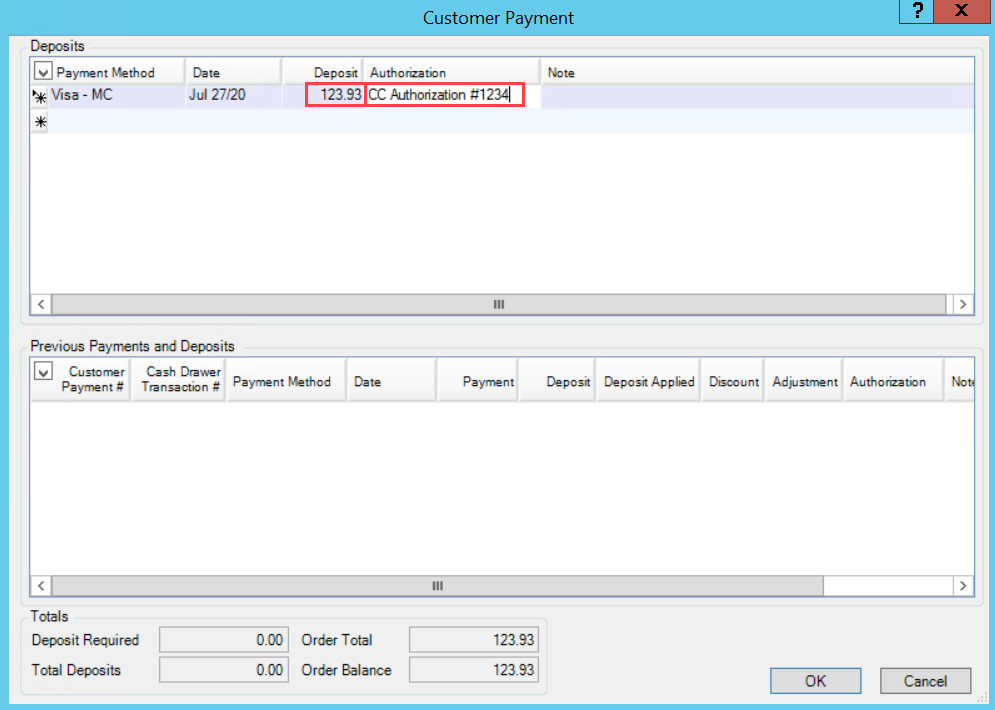 Enter any applicable notes

E.g. the reason for deposit

Click OK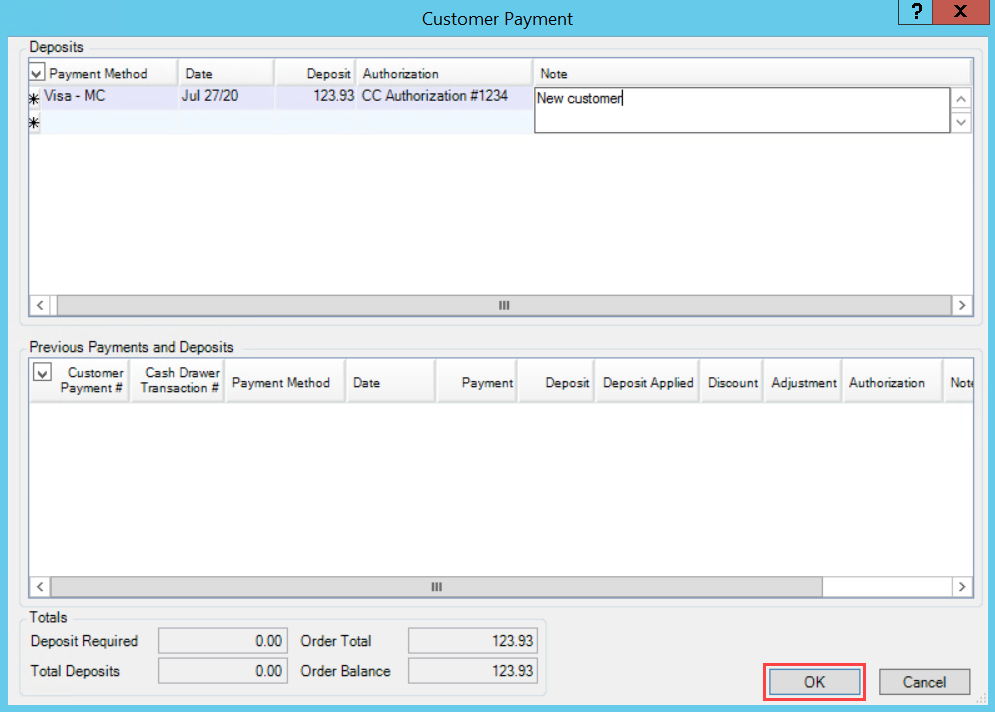 Click Save
The sales order now has a deposit.