How to: Use the Selection tool in Enterprise.
Environment: Comsense Enterprise
In this Article:
Understanding the Selection Tool
The selection tool is in many Enterprise windows and wizards. The selection tool shows a list of line items from the same category (e.g. products, division, customers, etc.) to select for an action, transaction, or filter criteria. The line items you select determine the data the system pulls. The top pane is the Unassigned or Unselected pane and the pane below the top pane is the Assigned or Selected pane. This article refers to both the:
Unassigned and Unselected pane as the Unassigned pane
Assigned and Selected pane as the Assigned pane
Add All and Select All buttons as the Select All button
Add and Select buttons as the Select button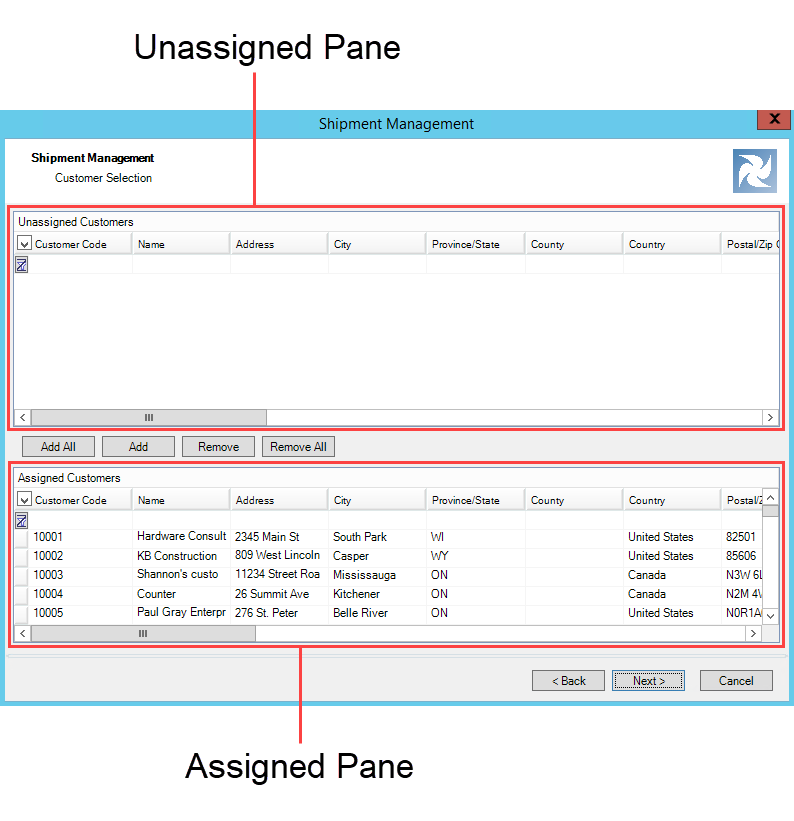 Using the Selection Tool Efficiently
Some windows present the selection tool with all line items in the Assigned pane or the Unassigned pane. Selecting and moving individual line items can be tedious. Use the Remove All button, Add All button, or select multiple line items to speed up the selection process. E.g. If all line items are in the Assigned pane and you only require two line items in the Assigned pane, Click Remove All and Filter & Select the required line items.
Adding Line Items to the Assigned Pane
In the Unassigned pane:
Select the required line items

Select multiple in sequence with shift+Click
Multiple not in sequence with ctrl+Click

Click Select

The selected line items will move to the Assigned pane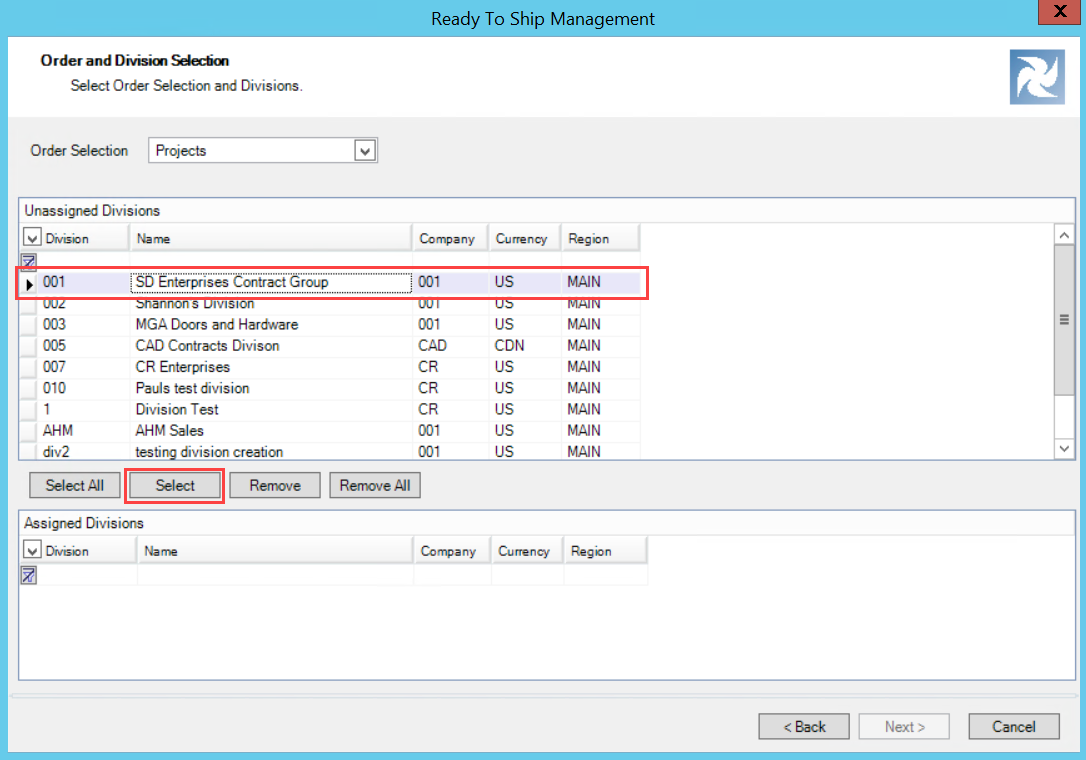 To add all line items:
Click Select All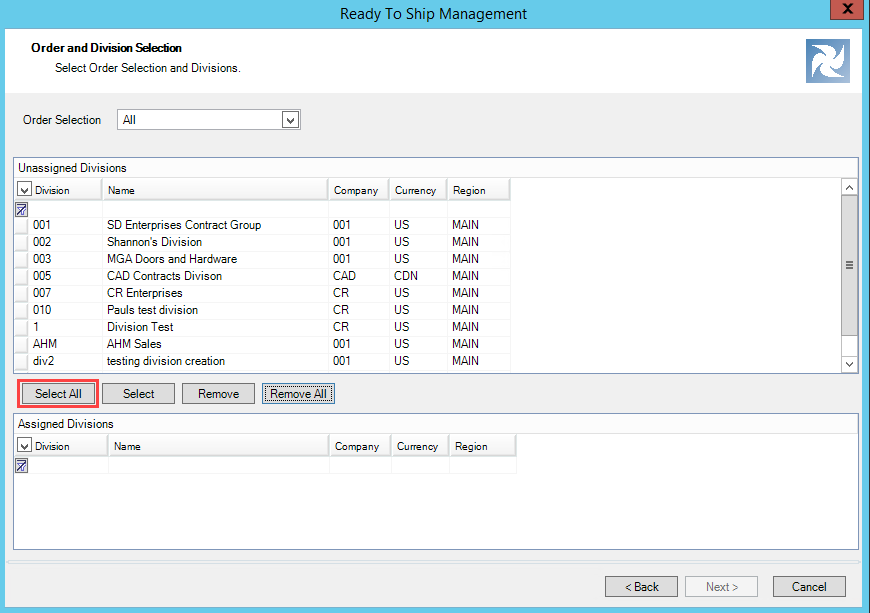 To add one line item:
Double-click the Line Item
Removing Line Items from the Assigned Pane
In the Assigned pane:
Select any unrequired line items

Select multiple in sequence with shift+Click
Multiple not in sequence with ctrl+Click

Click Remove

The selected line items will move to the Unassigned pane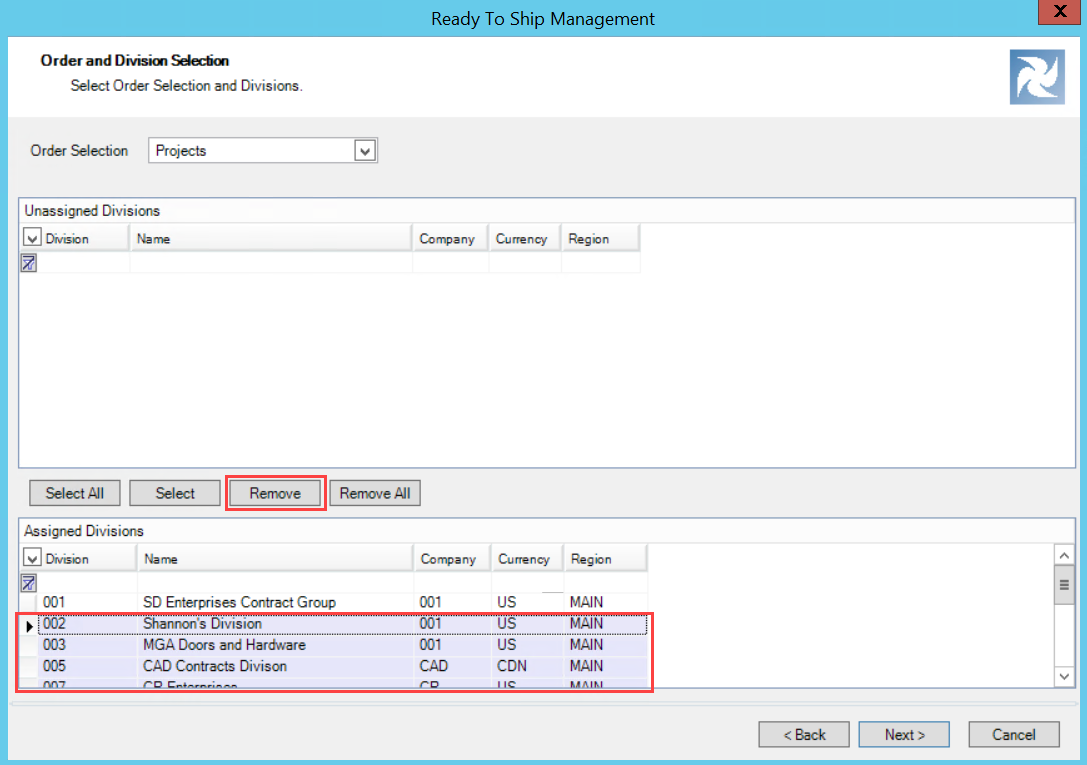 To remove all line items:
Click Remove All