How to: Complete a project in Comsense
Environment: Comsense Advantage
In this article:
Access Projects
Go to Advantage > Detailing > Projects.

Complete the Project
In the Projects window, open the project.
In the Order Status field, click the current status.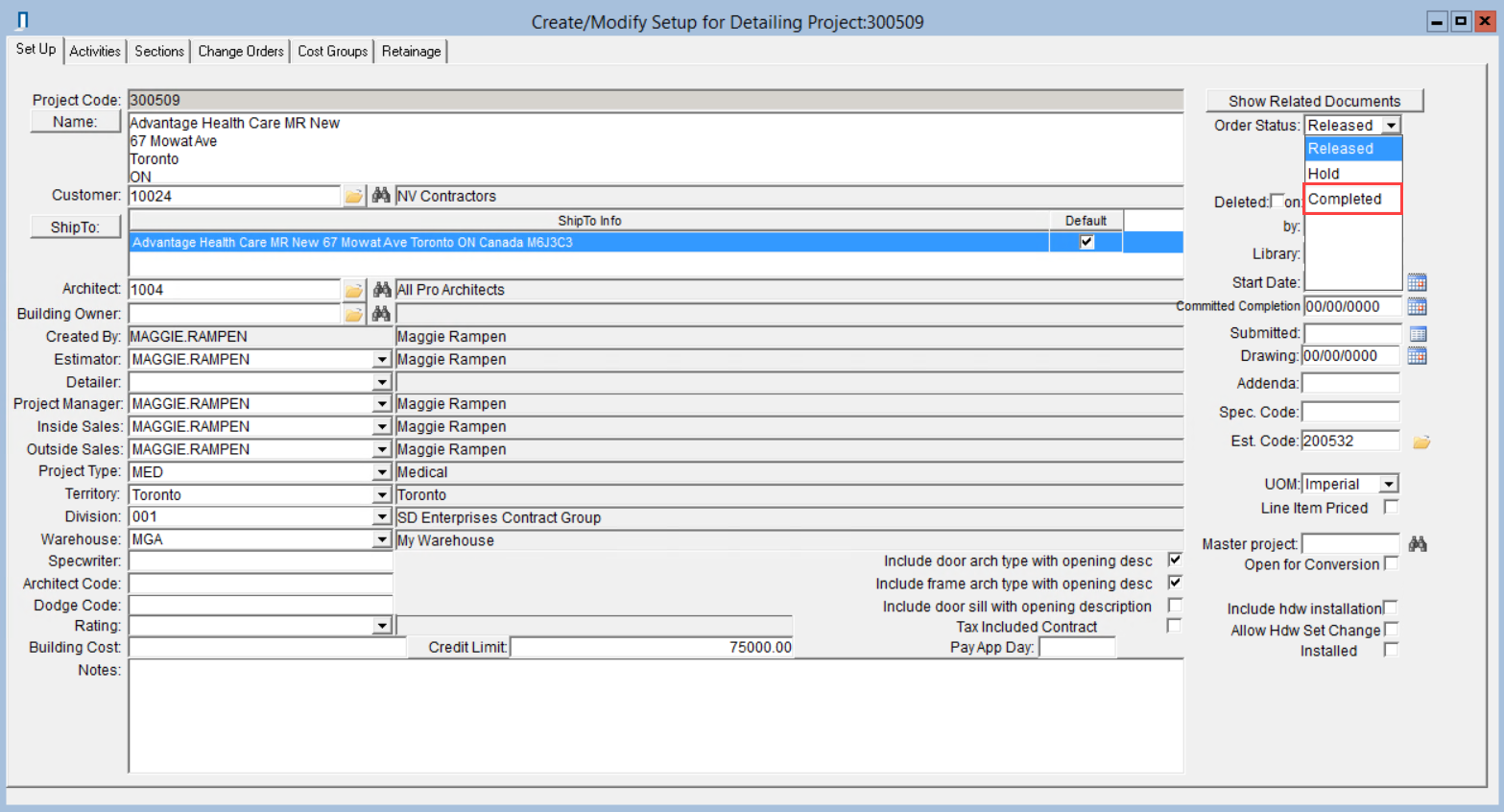 Select Completed.
Click Save.
The project is now complete.
Complete Project Requirements
If your project has incomplete items, Comsense opens a dialog box listing each incomplete item. Each item must be resolved before you can proceed with completing your project, see Completing Project Requirements for more details.