How to: Complete a project in Comsense
Environment: Comsense Advantage
In this article:
Accessing Projects
Advantage > Detailing > Projects

Completing the Project
In the Projects window:
Open the project
In the Order Status field:
Click the current status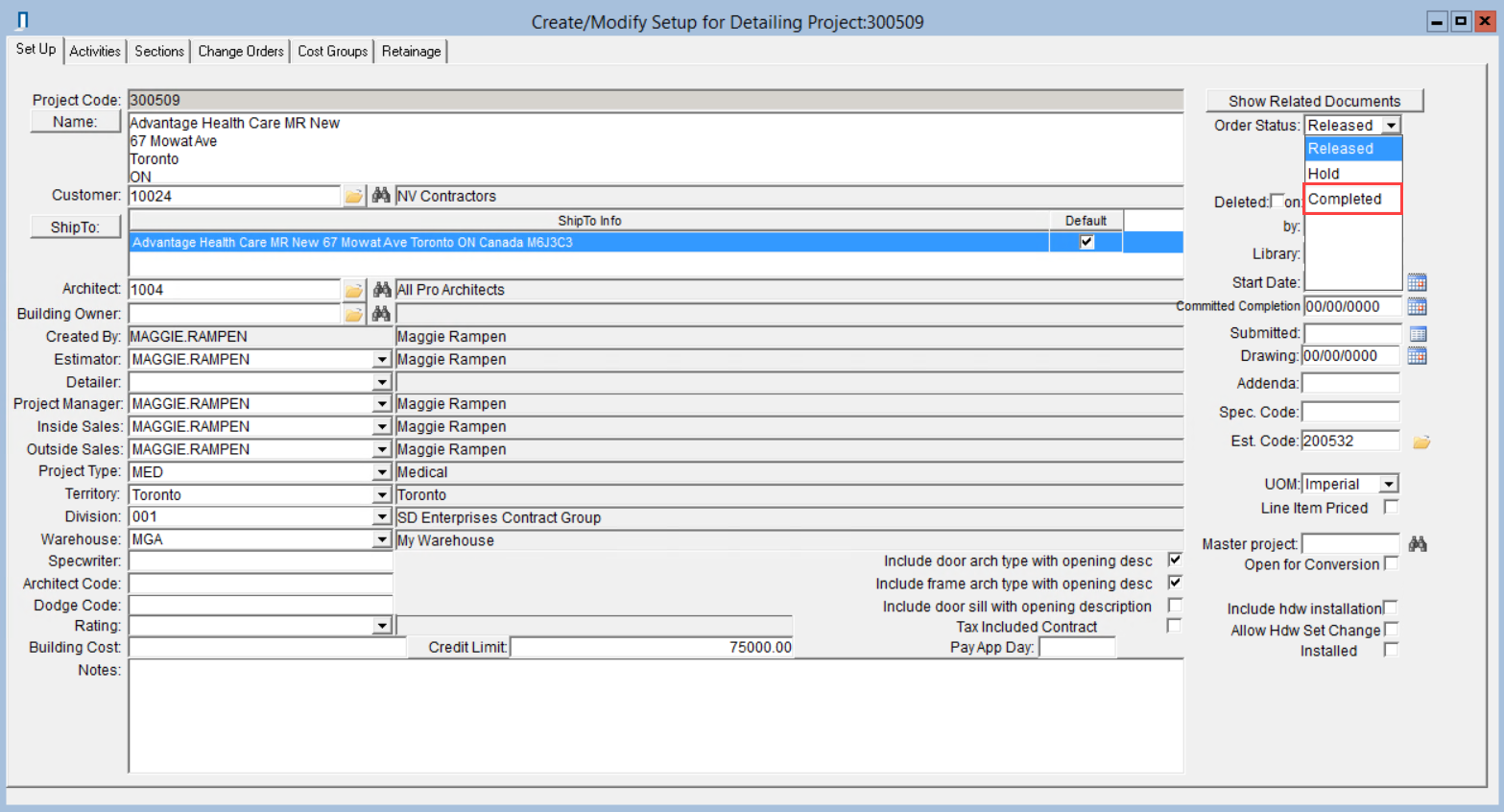 Select Completed
Click Save
The project is now complete.
Completing Project Requirements
If your project has incomplete items, Comsense opens a dialog box listing each incomplete item. You must resolve each item before you can proceed with completing your project, see Completing Project Requirements for more details.