Issue: Receiving the pricing requirements warning from Comsense when running pricing that says "The following openings: have products with the wrong hand assigned! Do you wish to continue?"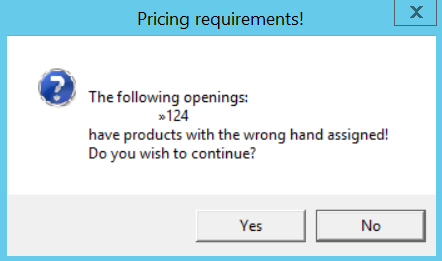 Environment: Comsense Advantage
In this article:
Understanding the Pricing Requirements Warning
When you run pricing, Comsense analyzes all the data in the project master schedule and confirms the opening components work with each other. If any openings have handing that do not work with the door, frame, or hardware, the system prompts a warning in the Pricing window. Correcting handing is important for:
Accurate pricing
Delivering the correct product to the site
When you receive a warning in the Pricing window, you must update the opening hands before proceeding with your project.
Reviewing the Pricing Requirements Warning
In the Pricing Requirements dialog box:
Confirm the purpose of the pricing requirements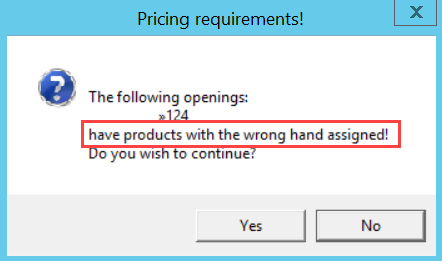 Review & Note all affected openings

You need to update all of these openings
Click No
Updating Handing
Accessing the Complete Window
Advantage > Detailing > Complete

Assigning the Correct Handing
In the Complete window:
Find the opening line item(s)
In the Open Hand column:
Select the correct handing for the opening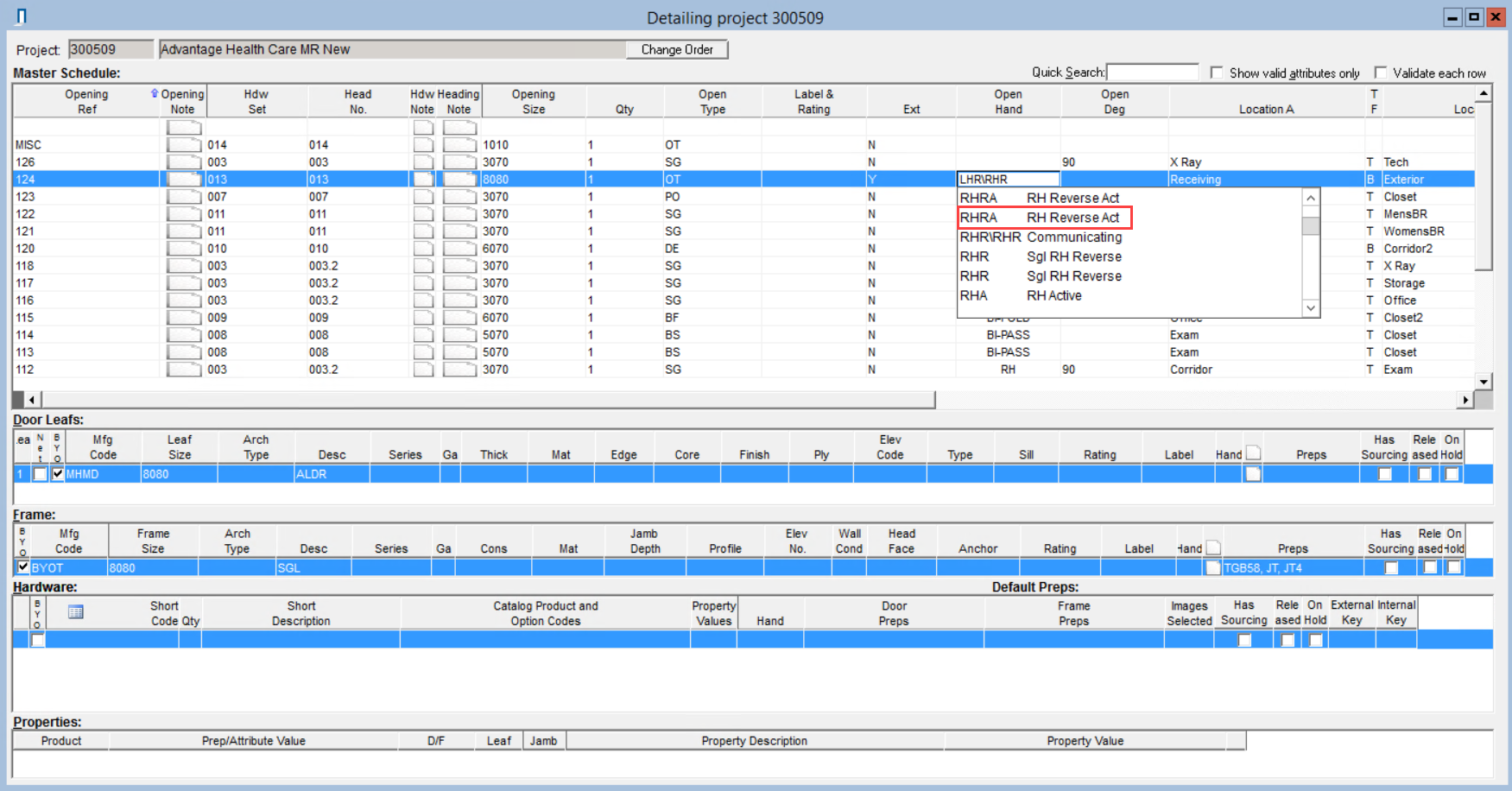 Click Save & Close
The opening hands are now changed and you can run pricing for the project.