The new Comsense Online environment uses Microsoft's new client called Remote Desktop or the Windows Desktop Client. Follow these steps to install the Windows Desktop Client and configure your login to the system.
Install the Microsoft Authenticator app on your Android or IOS phone.
The IOS app looks like the screenshot below in the Apple App Store.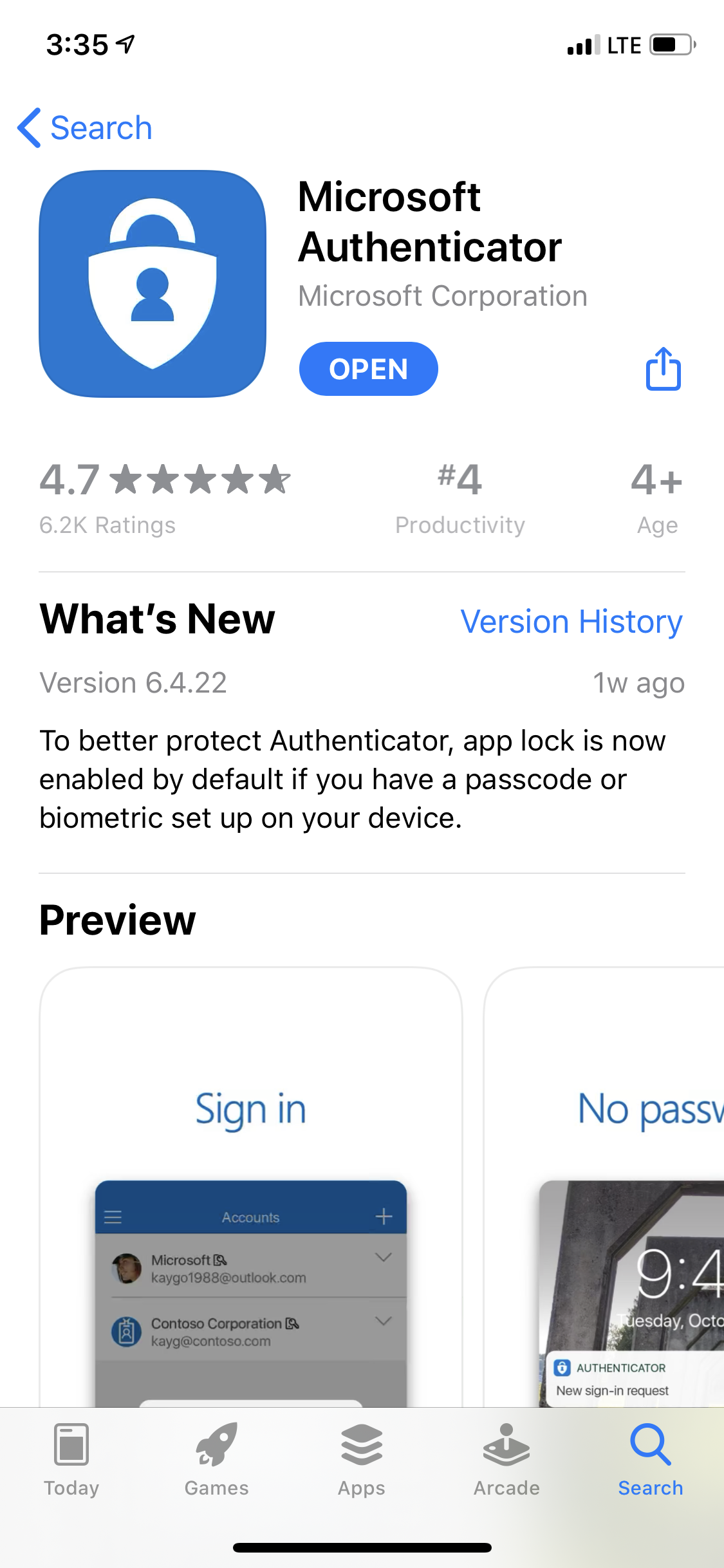 The Android app looks like the screenshot below in the Google Play Store.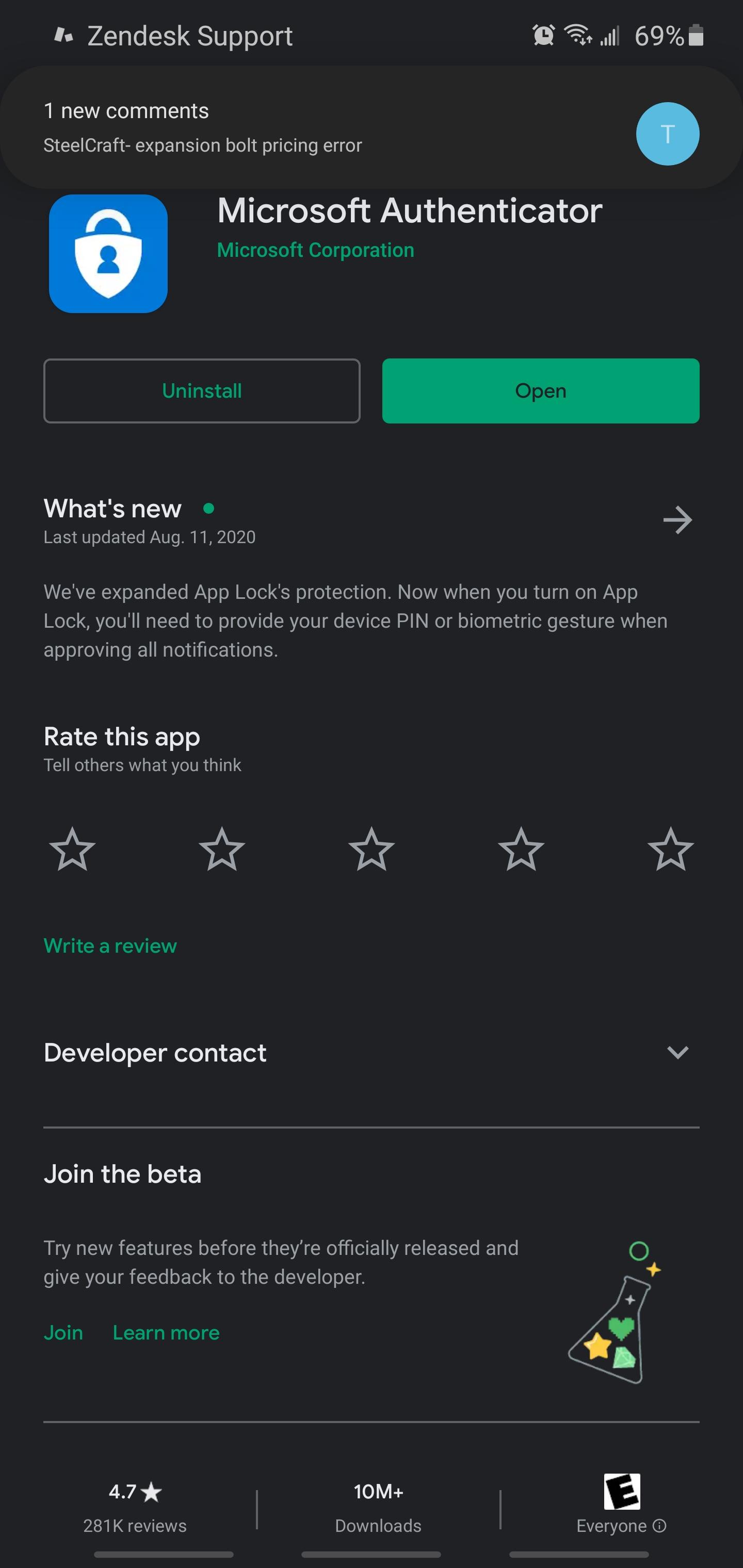 Install the Windows Desktop Client on your computer.
Click Subscribe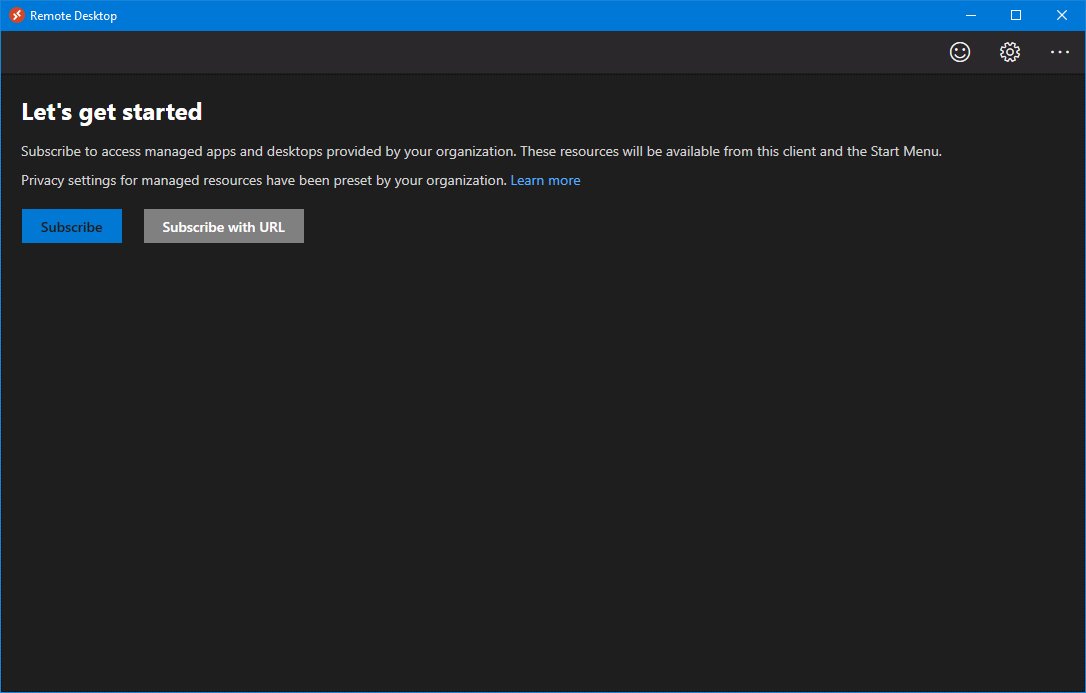 You may see a list of accounts you've used previously for other services in a list like the screenshot below. If so, please click Use another account. If you do not see the Pick an account page, skip to the next step.
Enter your ComsenseOnline username in the format: pteas.1234@comsenseonline.com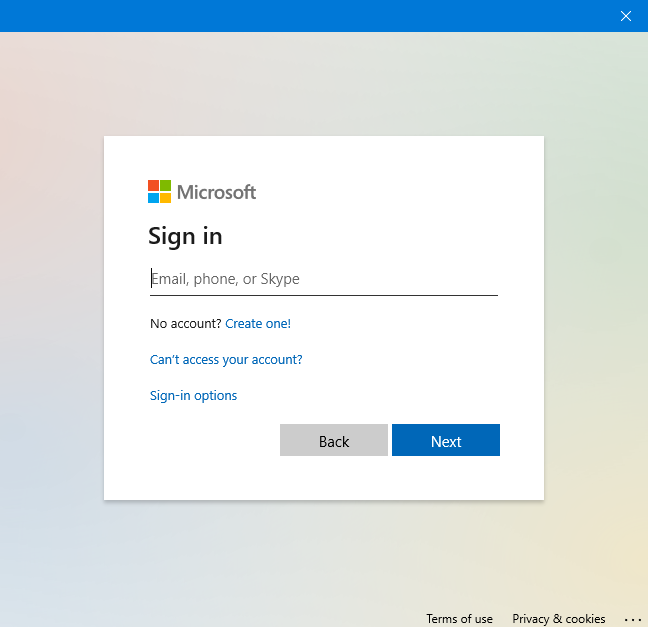 Enter your password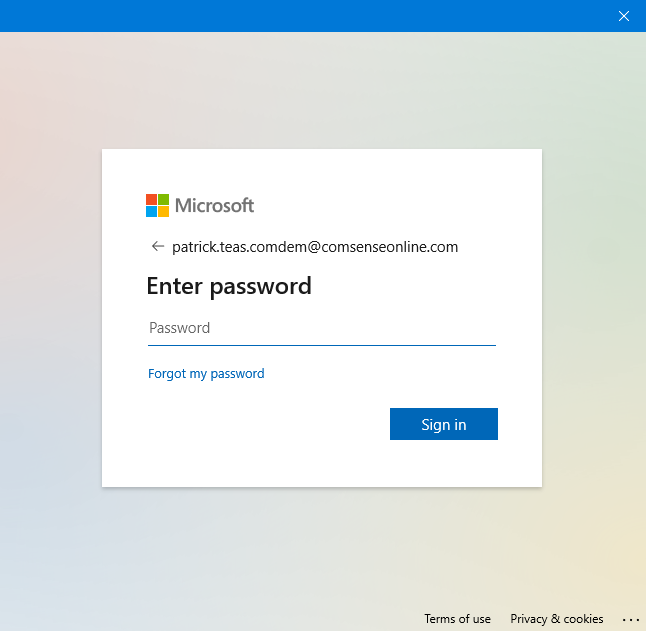 Click Next when prompted that More information is required.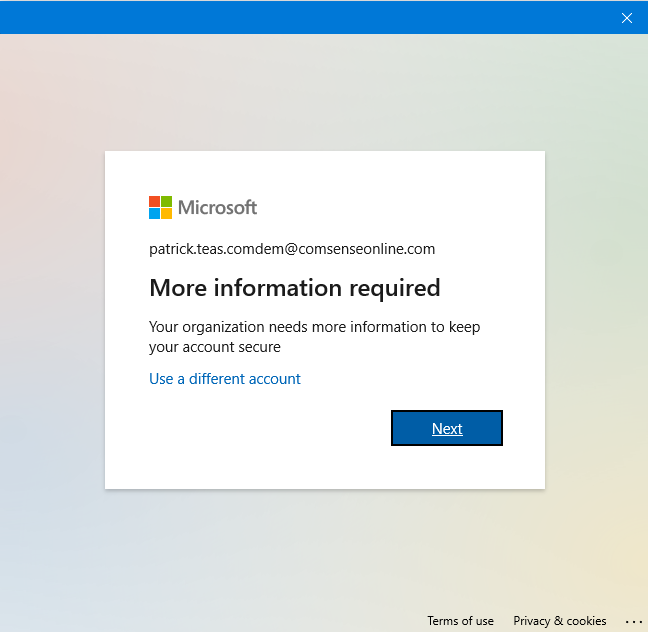 Choose Receive notifications for verification, then click Set Up.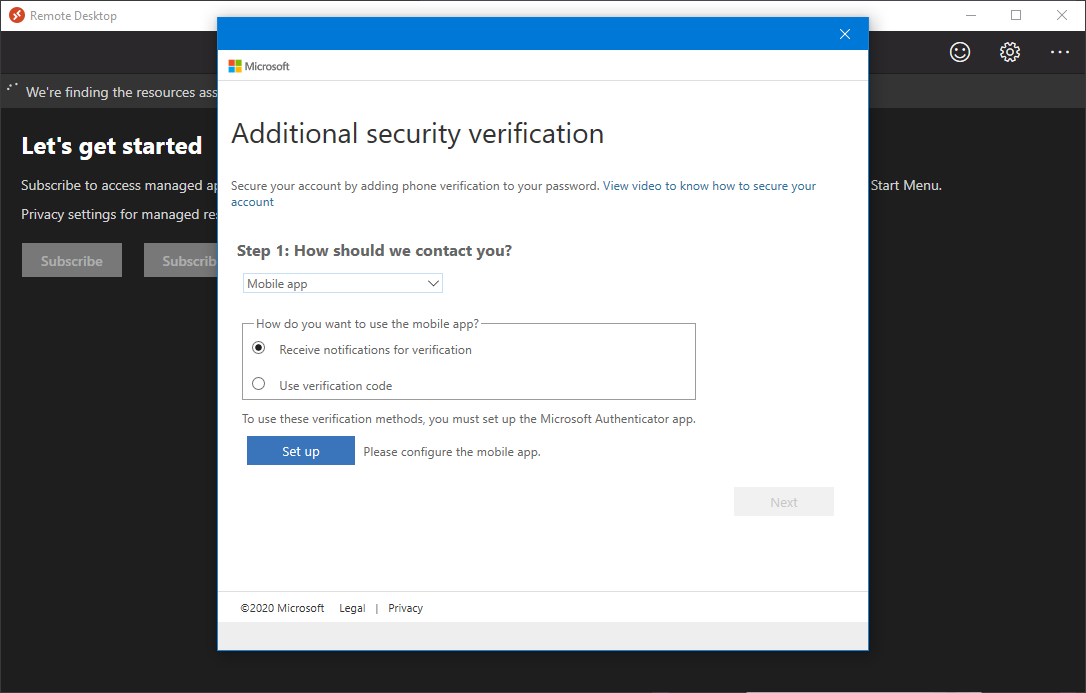 Using the Microsoft Authenticator app, tap Add Account. Choose Work or School Account. The camera on your phone will activate. Point the camera at the QR Code on the screen to set the connection. Click Next on the computer once the account is added on your phone.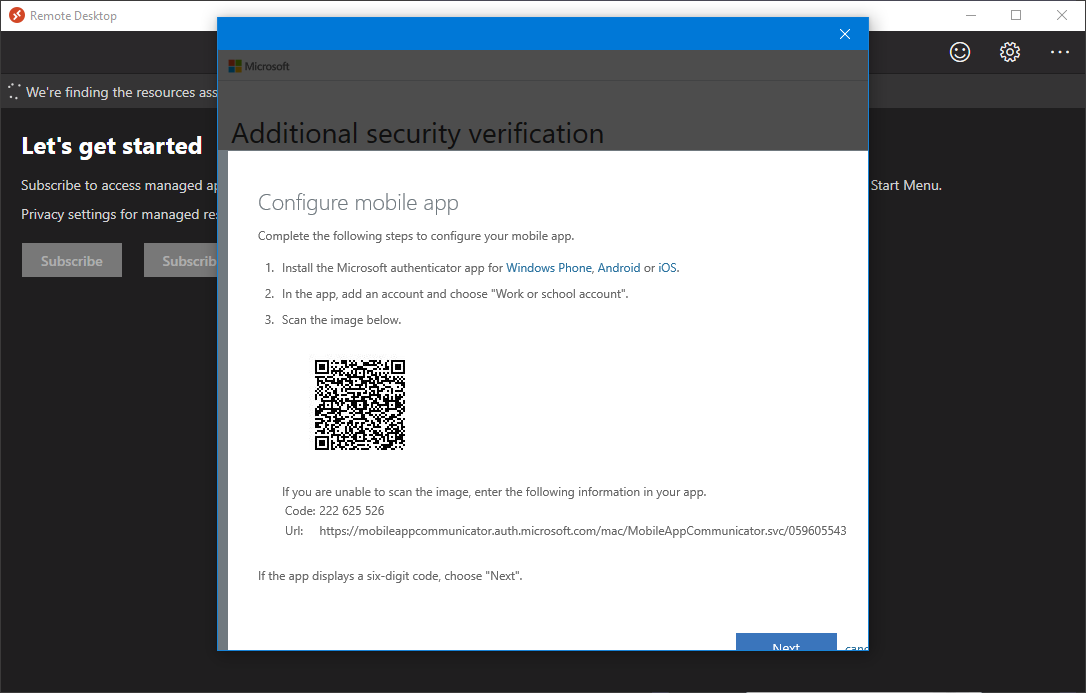 Click Next on the Additional security verification page.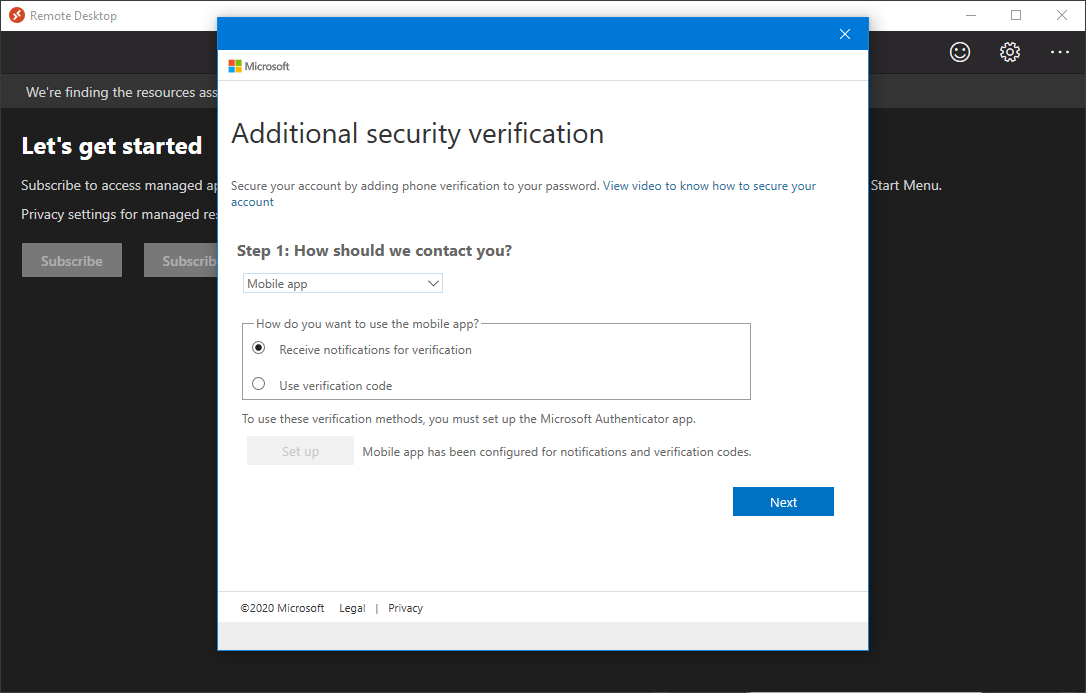 An approval notification will be sent to your phone to verify the connection. Tap Approve when prompted. Click next on the Additional security verification page.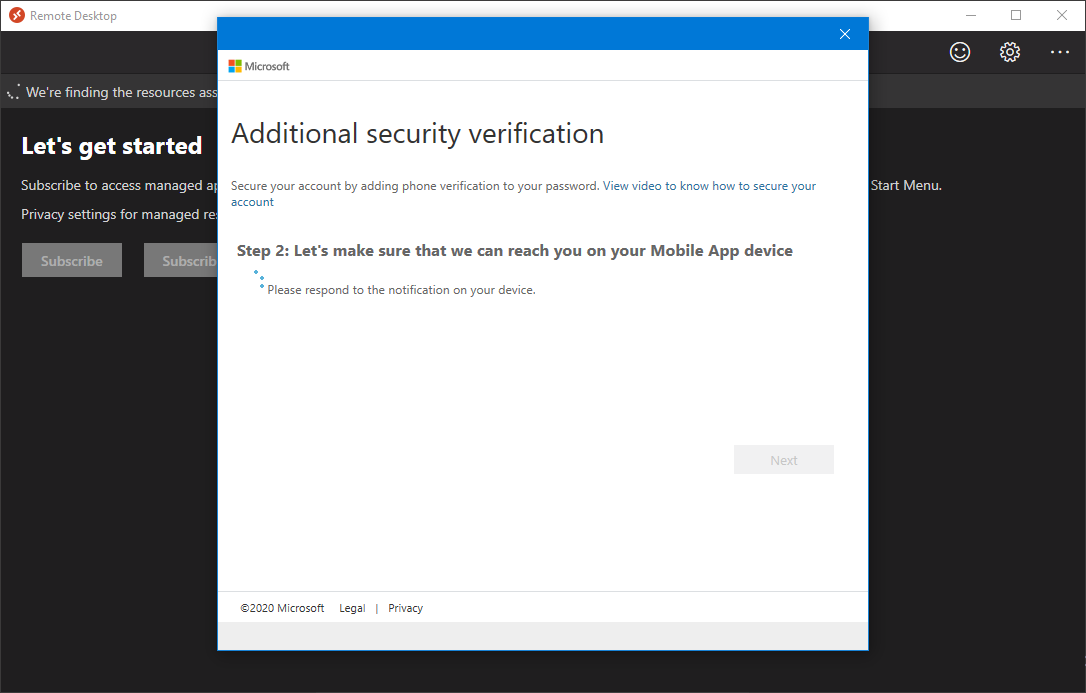 Click Done on the Additional security verification page.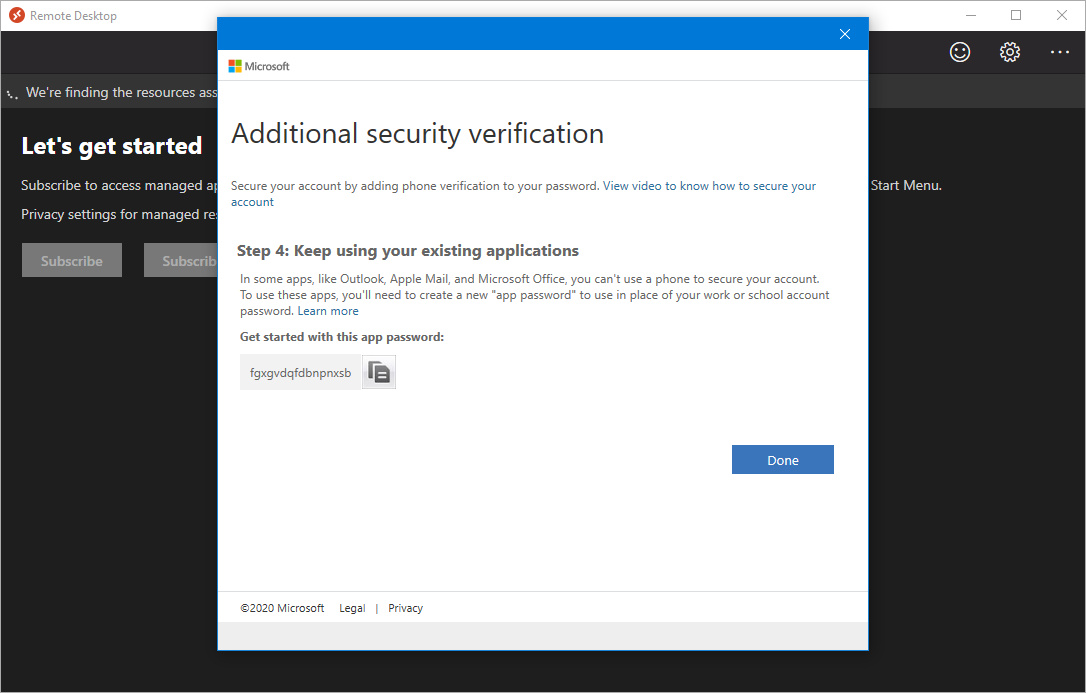 You will now see a Comsense shortcut within the new Remote Desktop application.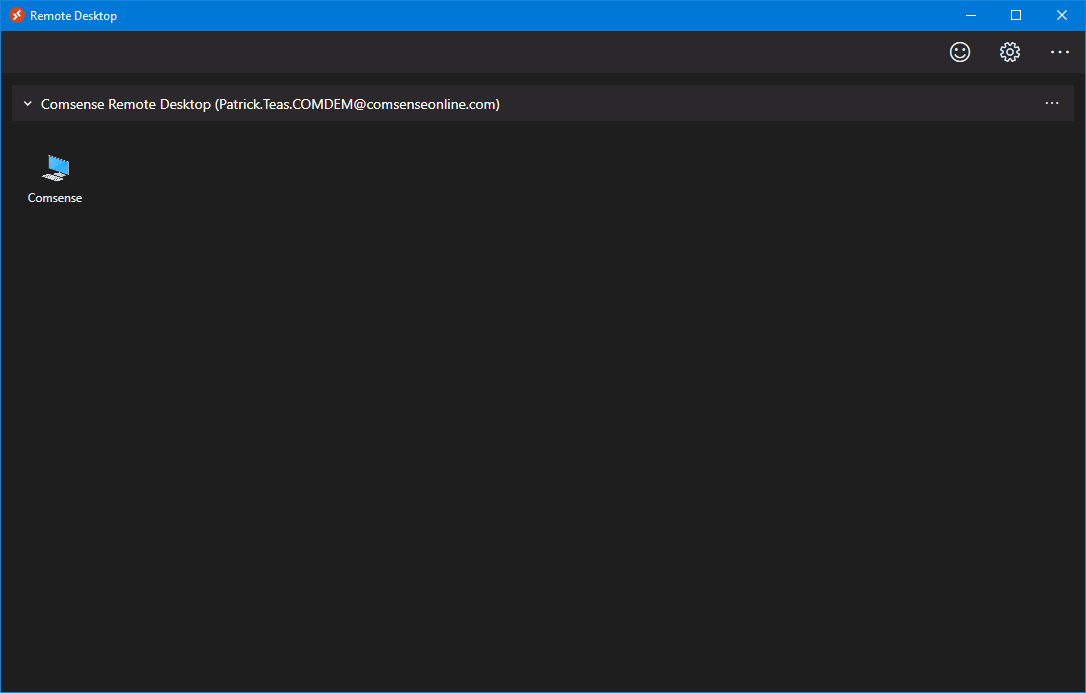 Double-click the Comsense shortcut to launch the connection. Enter your remote desktop password, check the box Remember me to save your password.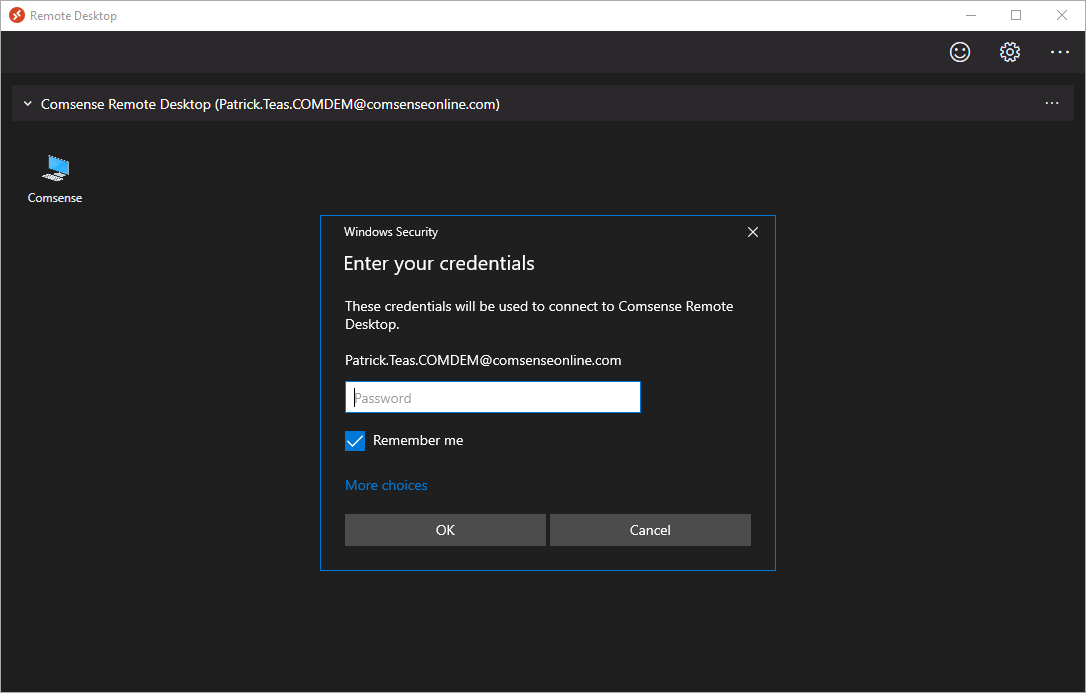 The connection to the Comsense Online application will open and you can log onto Enterprise from within the session.
When connecting to the system in the future, you can use either the new Remote Desktop shortcut with red and white circular icon, or the new Comsense shortcut with the computer icon. The Comsense shortcut saves a step by taking you directly to your remote session without first opening the Remote Desktop shell.