How to: Print labels with the correct template for purchase orders, shipping, receiving, or stock requisition.
Environment: Comsense Enterprise
Procedure:
This procedure demonstrates printing labels from the Shipment window.
In the Purchase Order, Shipment, Receiving, or Stock Requisition window:
Click Print Labels
Click Opening Product, Carton, or Container
*Note: Carton and Container are only available options in the Shipment window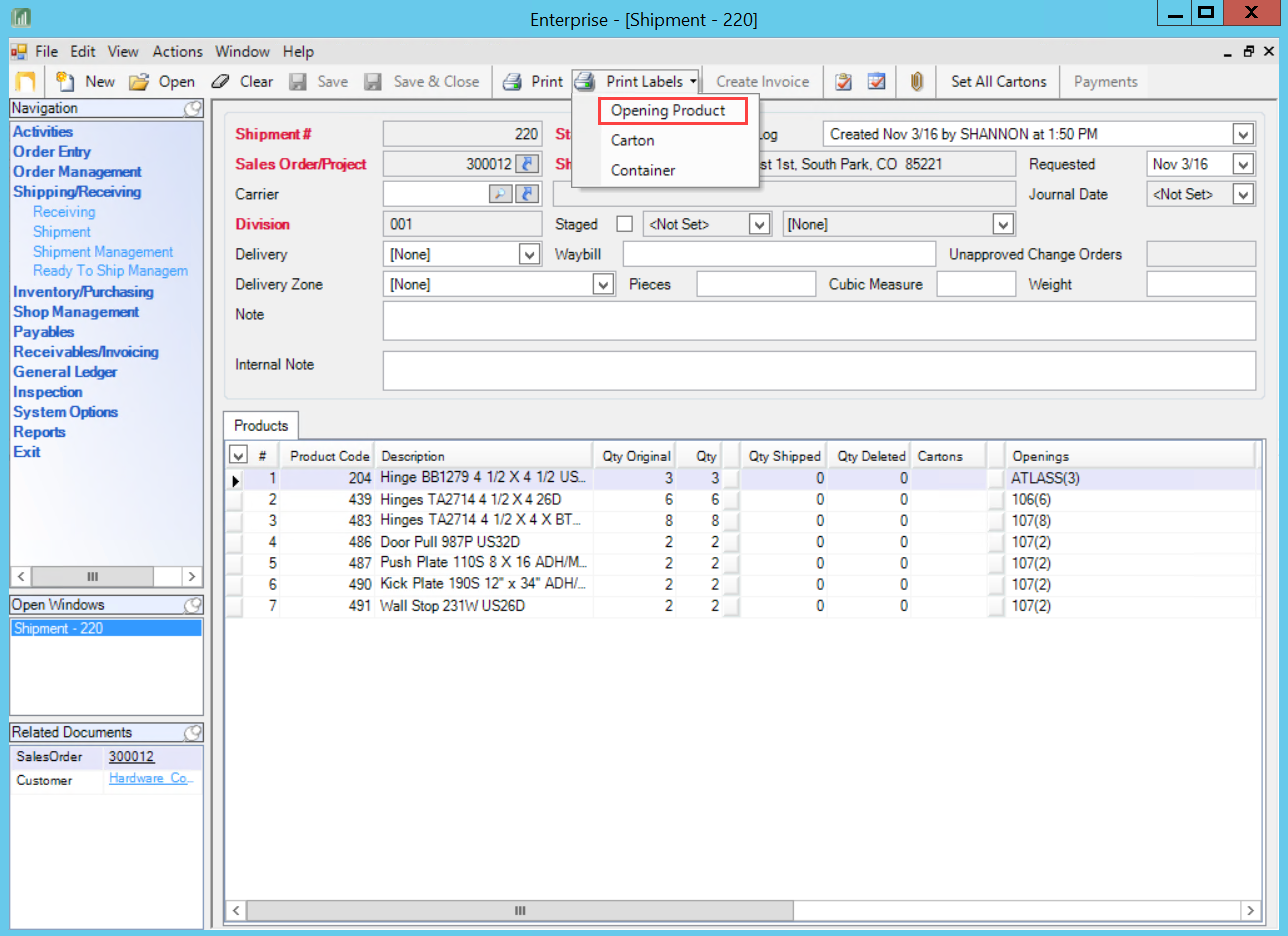 In the Generate Report window:
Select the appropriate Label Template from the Label Template Value drop-down list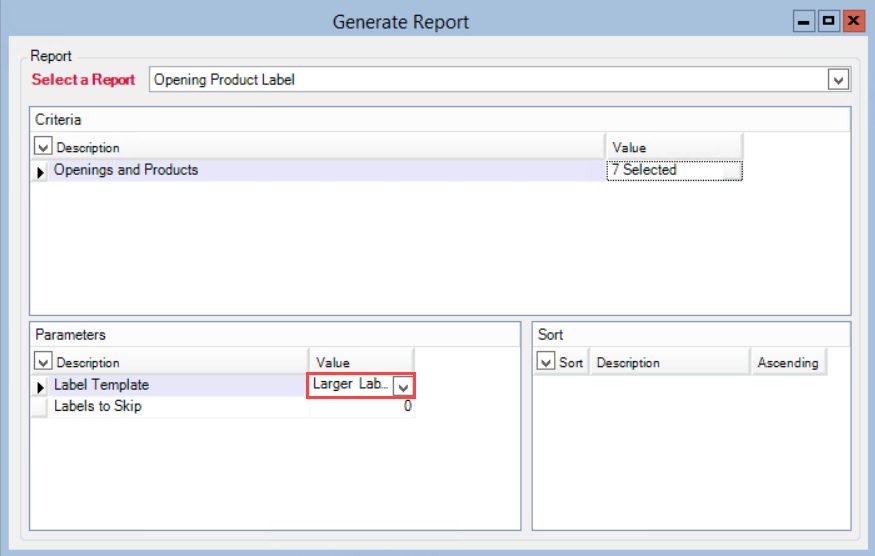 If you do not want to print labels for all the openings and products:
Click the Opening and Product Value button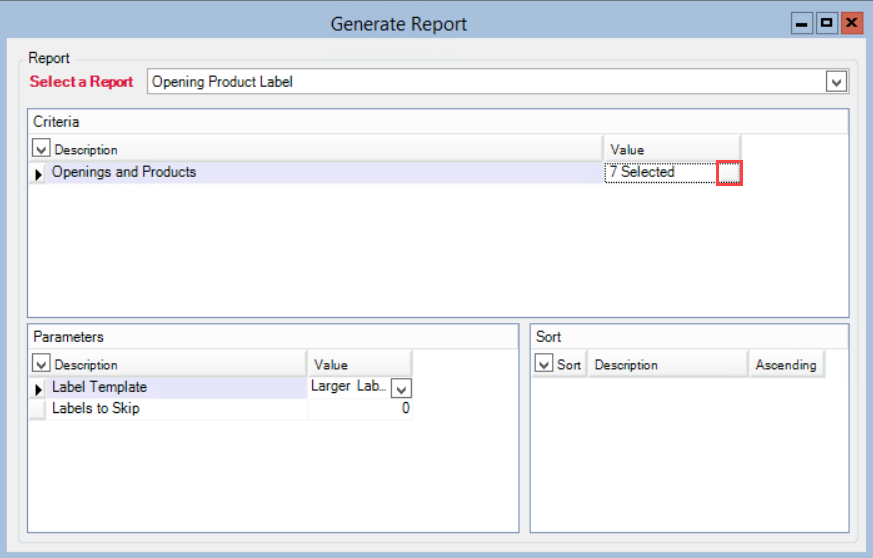 In the Opening Product Picker window: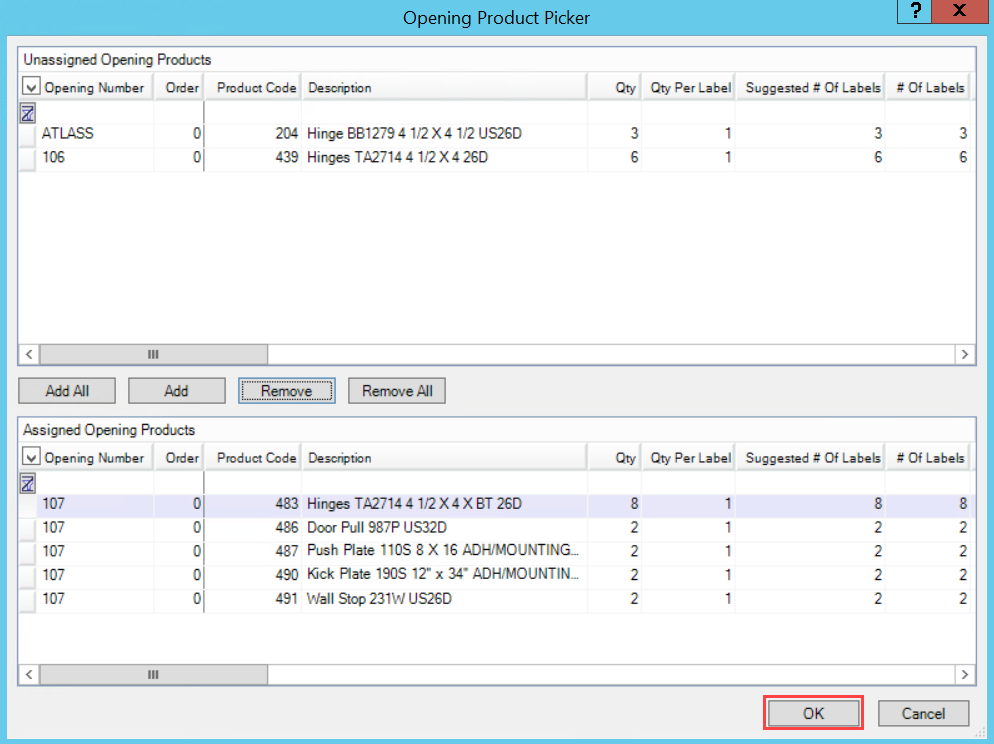 Click OK
Click Print
You now have product labels.