How to: Complete a bank reconciliation.
Environment: Comsense Enterprise
In this article:
Before the Bank Reconciliation
Before any bank reconciliations in Comsense, you must:
Enter any manual journal entries

E.g. interest charges, service fees, loans, or automatic withdrawals

Close all cash drawers
Complete any deposits

Especially automatic deposits

Have your bank statement
Accessing Bank Reconciliation
Enterprise > General Ledger > Bank Reconciliation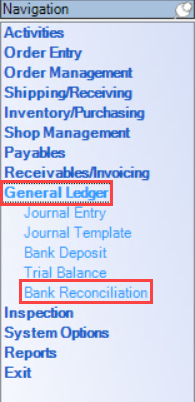 Creating a New Bank Reconciliation
In the Bank Reconciliation window:
Click New
In the Bank Account window:
Select the applicable bank account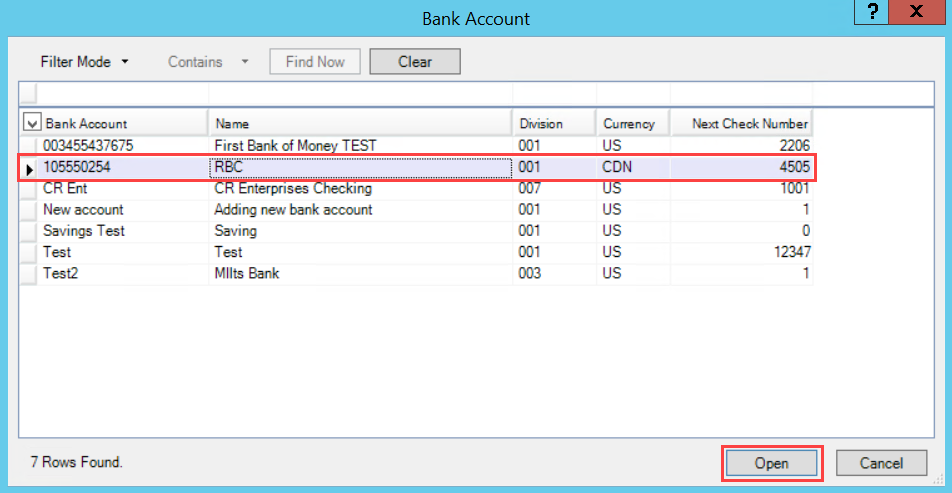 Click Open
In the Statement Date field:
Enter the statement end date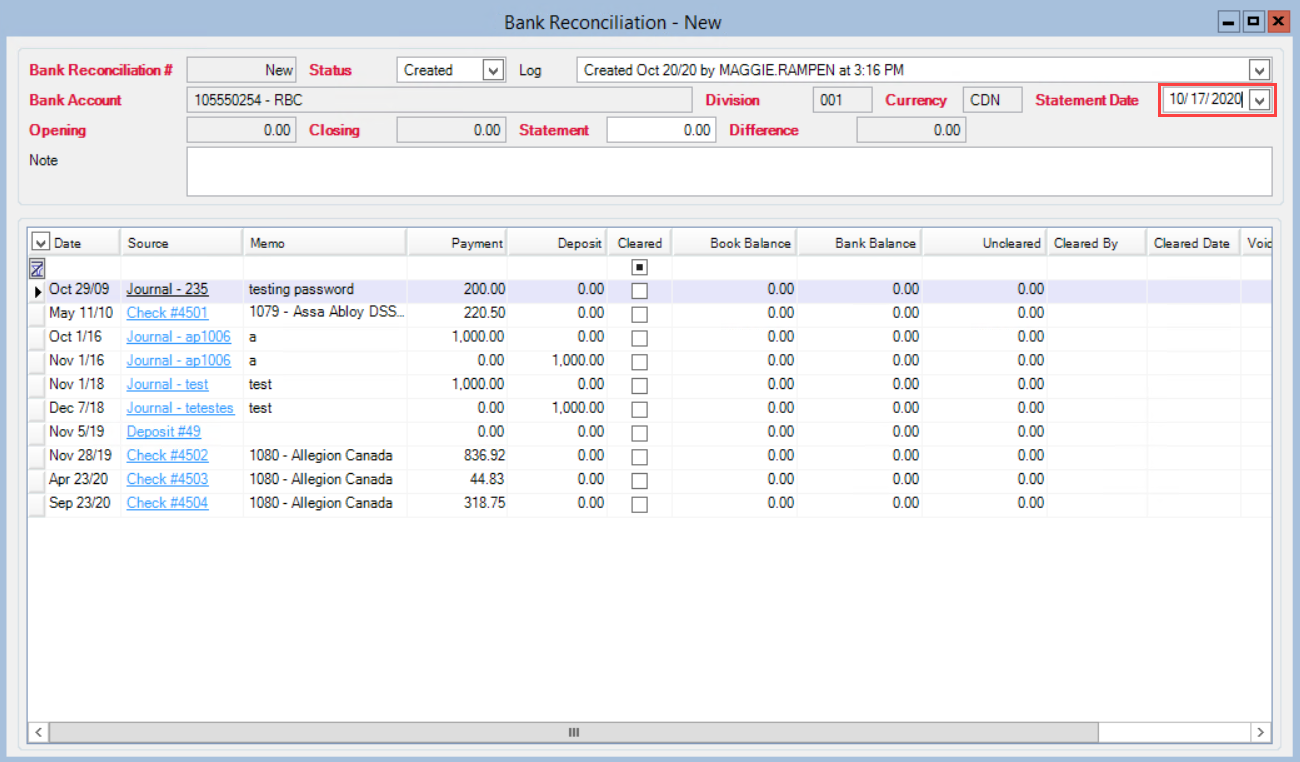 In the Statement field:
Enter the statement end balance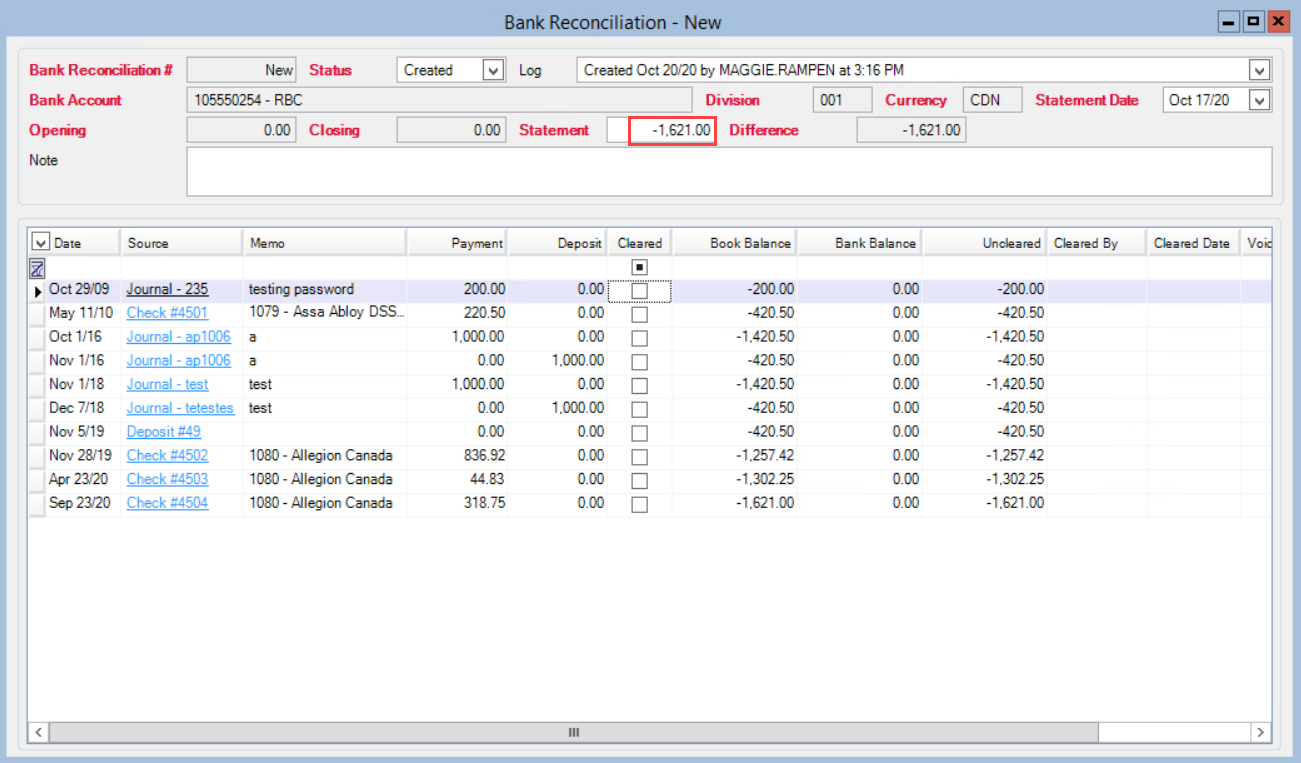 On the bank statement line items:
Check the cleared checkbox for all cleared line items on the bank statement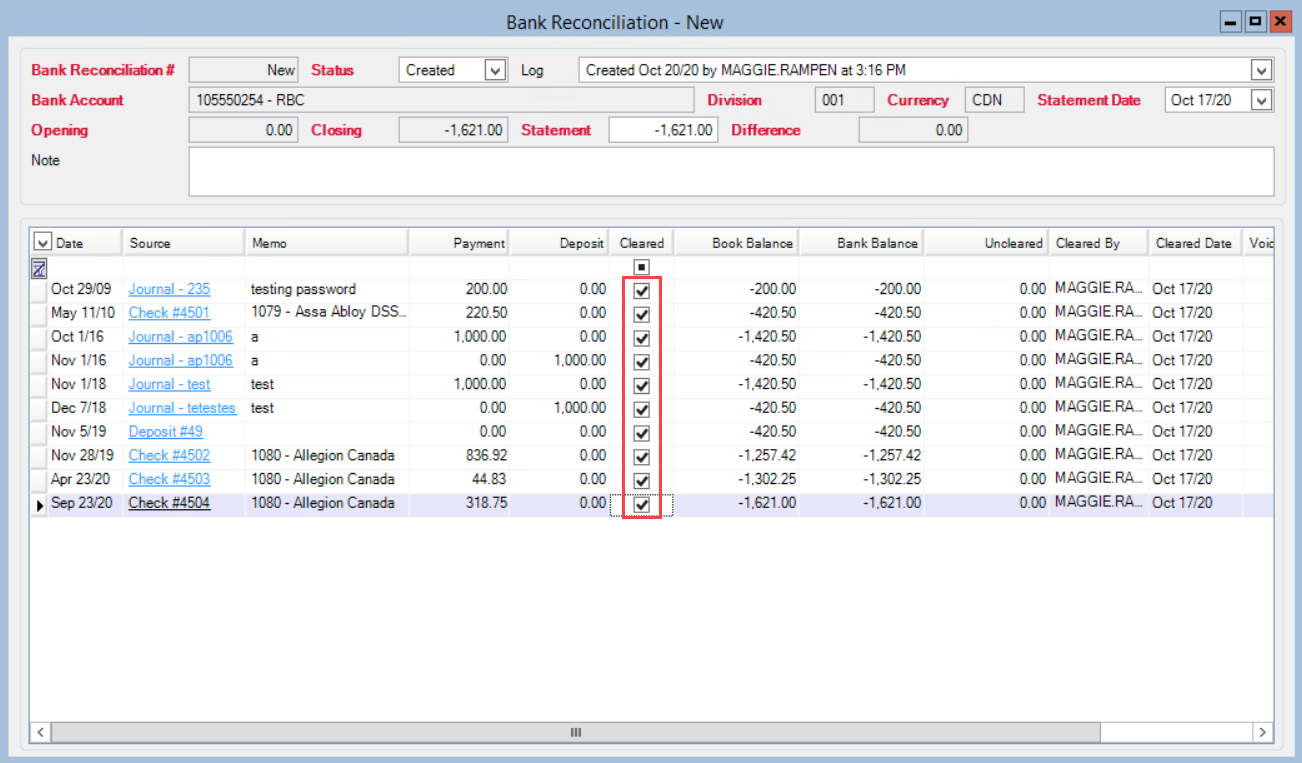 Completing the Bank Reconciliation
You can only complete a bank reconciliation when all line items are cleared and the Difference field balance is 0.00. Always review the bank reconciliation before completing it because you cannot update a completed bank reconciliation.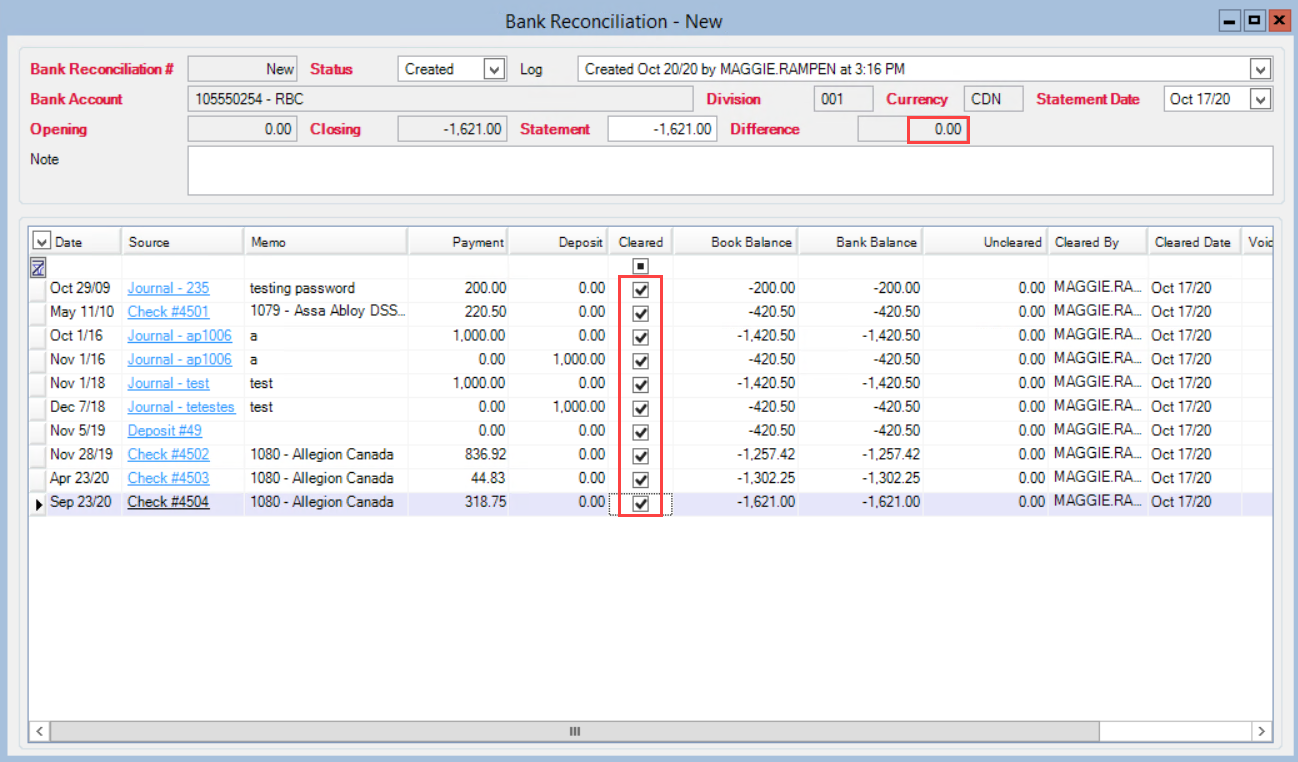 All incomplete bank reconciliations must remain open until all line items are cleared. Open status bank reconciliations are editable.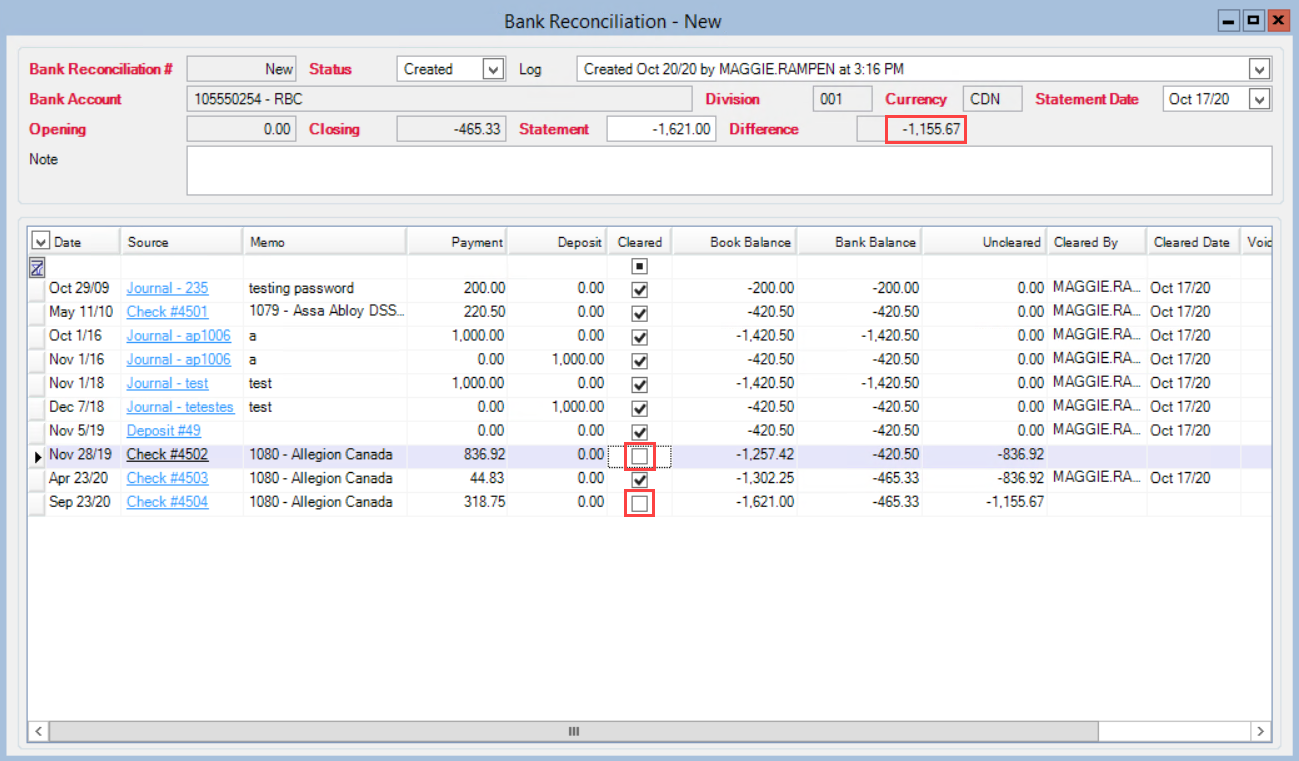 In the Bank Reconciliation window:
Review the bank reconciliation line items
In the Status field:
Select:

Completed if all line items are cleared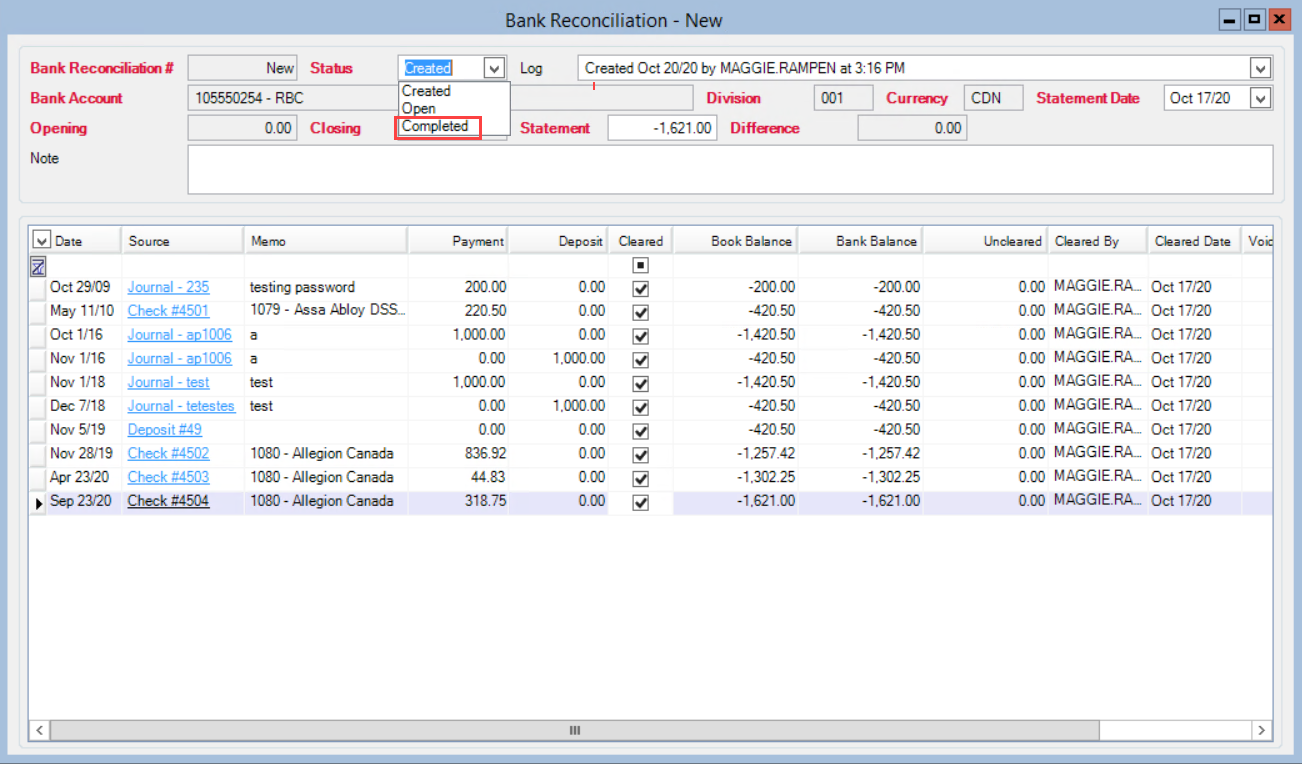 Open if there are uncleared line items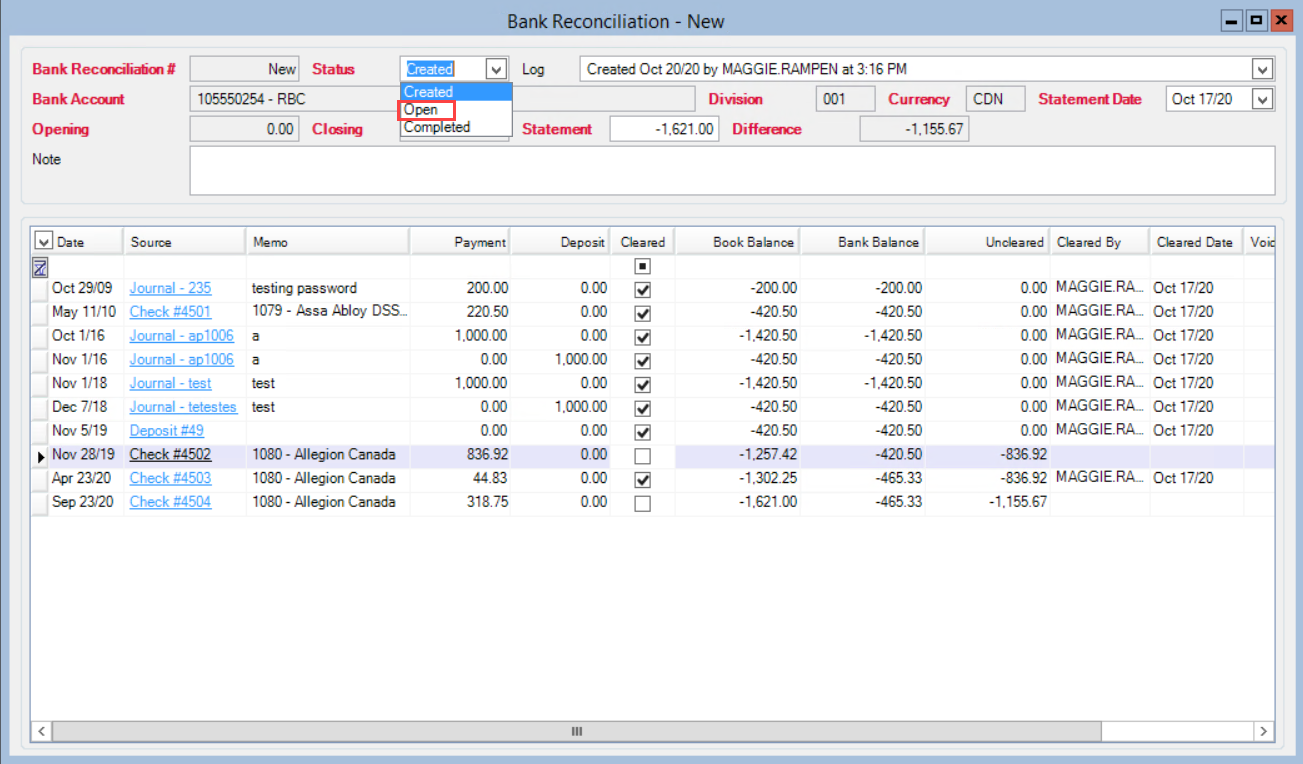 Click Save & Close