How to: Remove a work order from the shop schedule.
Environment: Comsense Enterprise
In this article:
Accessing Shop Scheduling
Enterprise > Shop Management > Shop Scheduling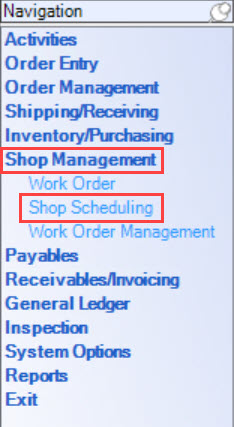 Removing the Work Order
In the Shop Name field:
Select the appropriate shop

The Unscheduled Work Order pane will populate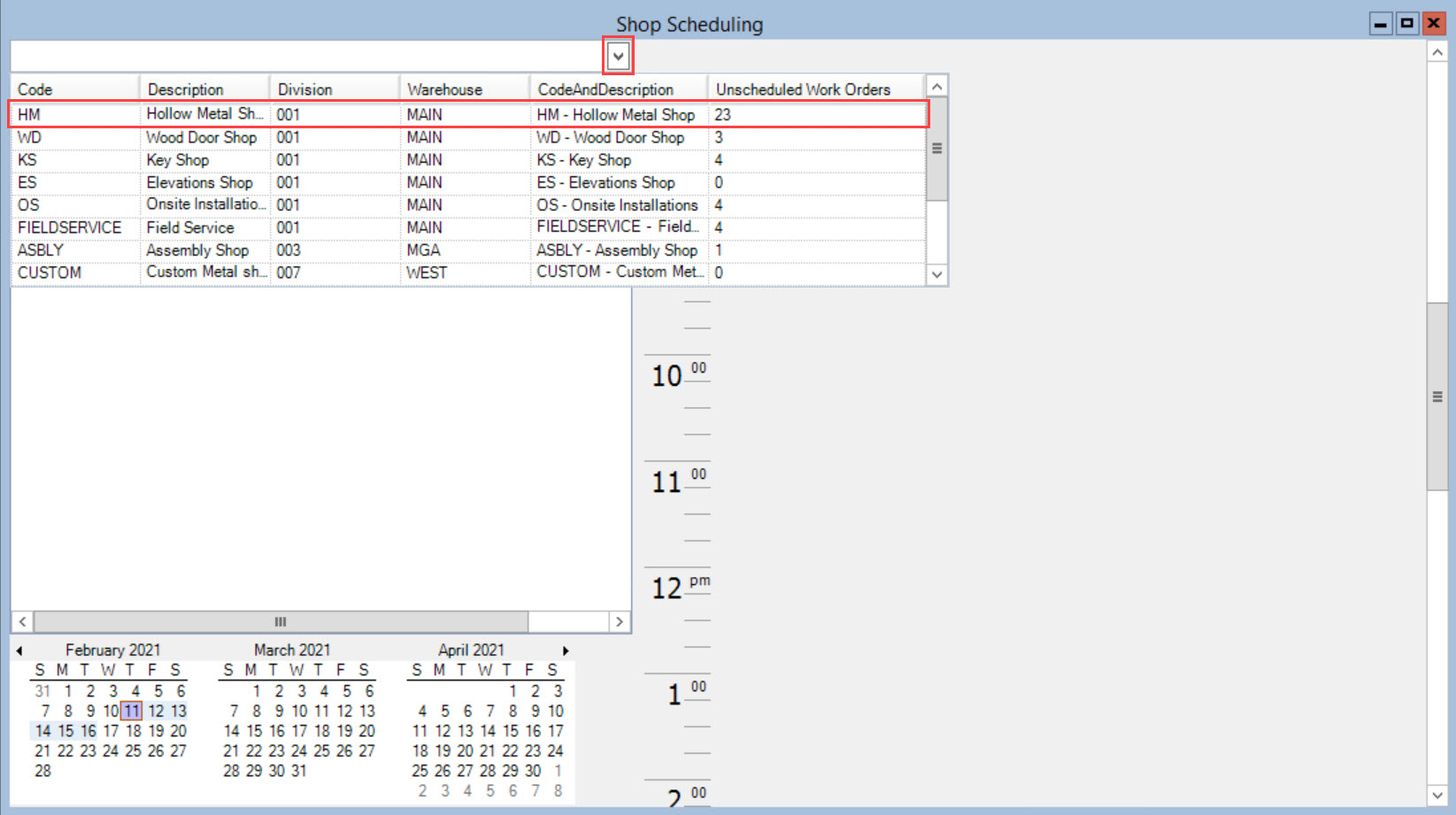 In the Shop Schedule pane:
Click the Blue Line on the activity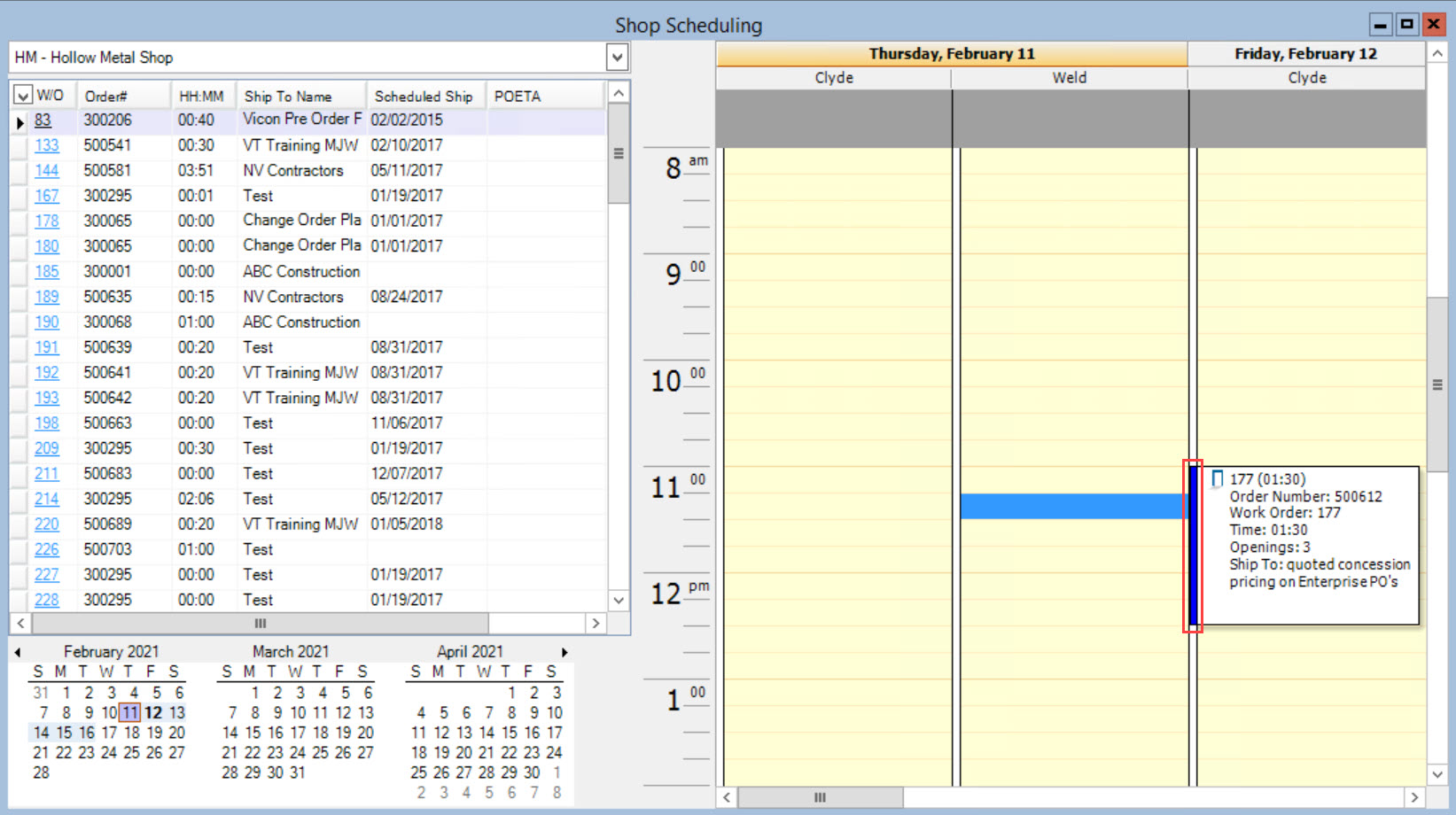 On your keyboard:
Press Delete
In the Delete Appointments dialog box:
Click Yes

Click Save & Close
The work order will now be available for scheduling in the Unscheduled Work Orders Pane.
For information on scheduling a work order, see Scheduling a Work Order.