How to: Write off bad debt (uncollectable receivables).
Environment: Comsense Enterprise
Security Requirements:
Receivables/Invoicing

Customer Payment

Create a Customer Payment
Save a Customer Payment
In this article:
Creating a General Ledger Account for Bad Debt
Writing off bad debt requires a general ledger account for the bad debt transactions. If you do not already have a bad debt general ledger account, Create a General Ledger Account called Bad Debt Writeoff using Table 1.
| | |
| --- | --- |
| Account Name | Bad Debt Writeoff |
| Account Class | Sales (Revenue) |
| Account Assignment | Customer Payment Adjustment |
| Profit & Loss Model Group | An expense group (varies by organization) |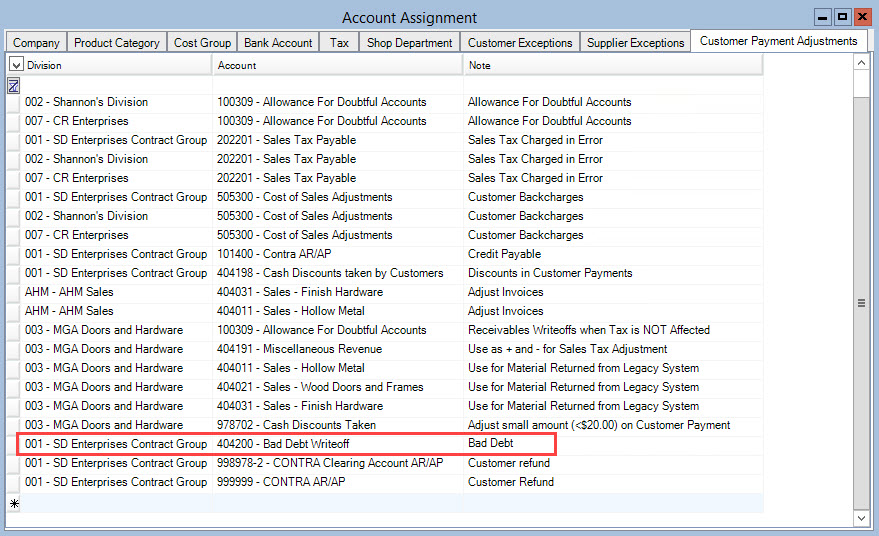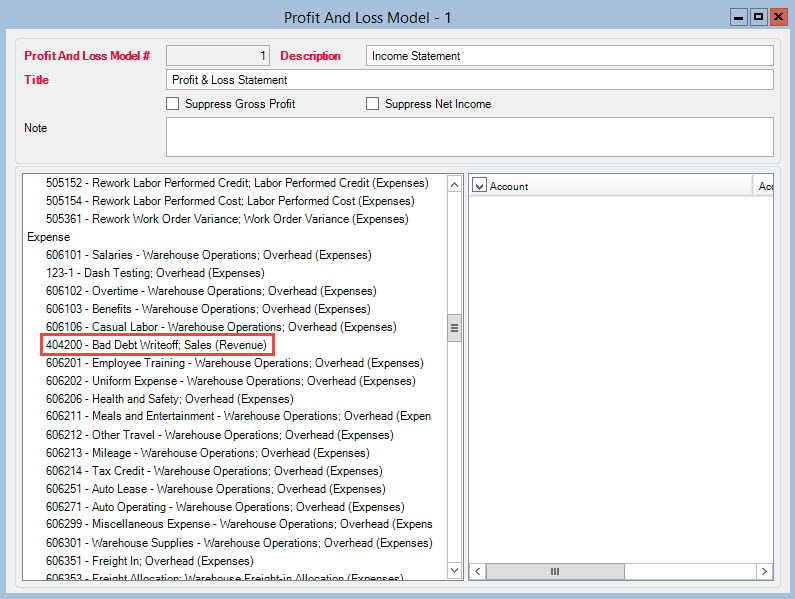 Writing Off the Bad Debt
To write off bad debt, you must add an adjustment to the invoice in the Customer Payment window.
In the Customer Payment window:
Select the journal date
On the invoice line item:
Right-click
Click Add Adjustment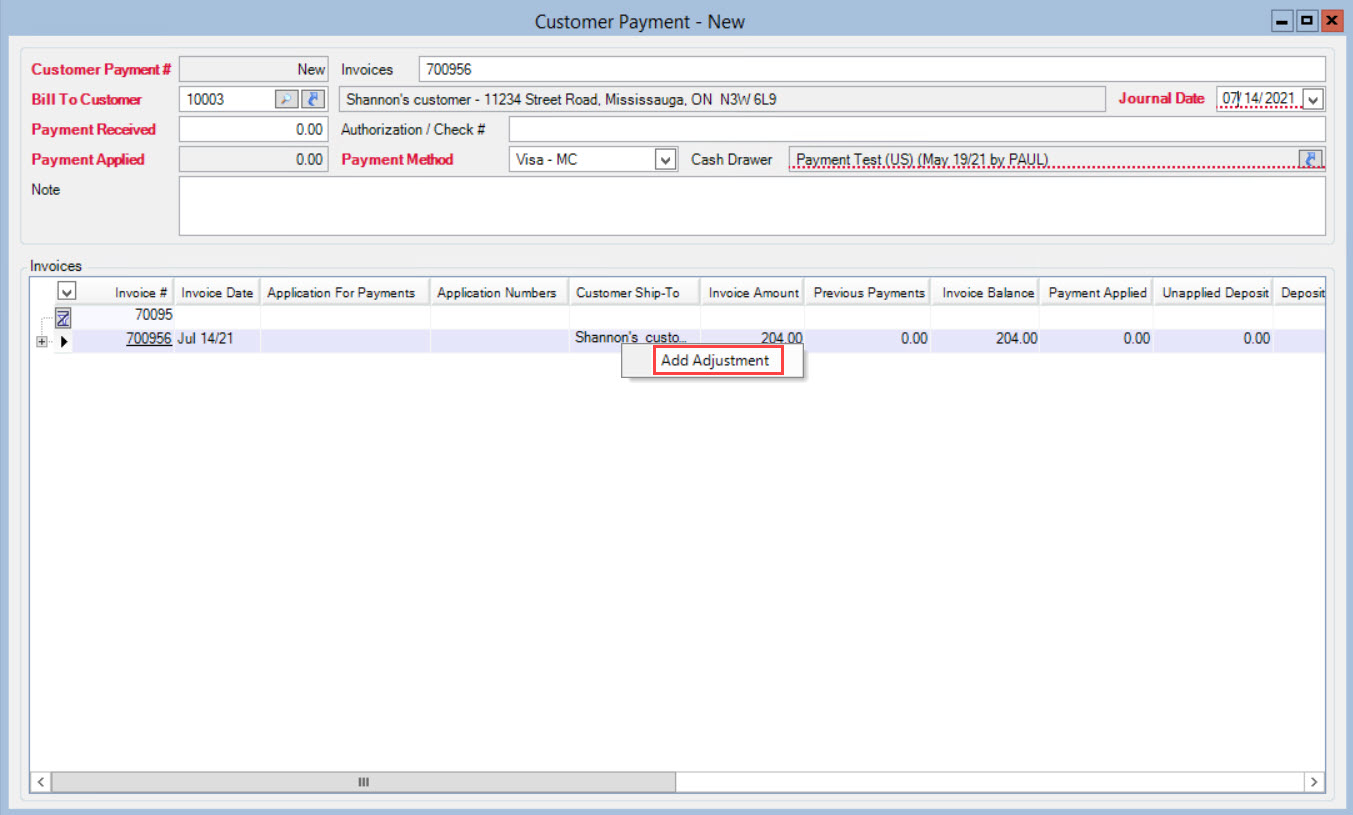 On the Adjustment line item:
Select Bad Debt Writeoff in the Account field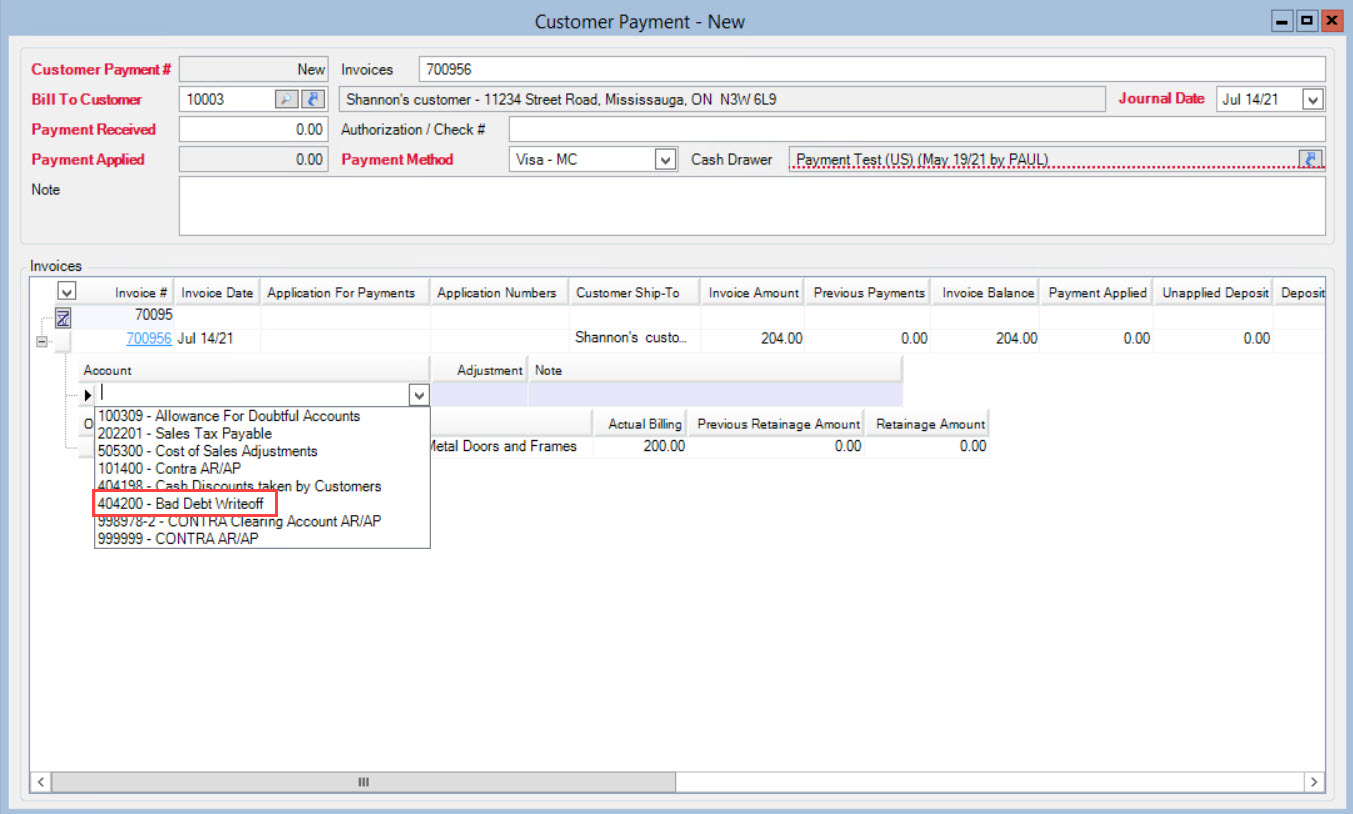 Enter the write-off amount in the Adjustment field

The Invoice Balance will update to zero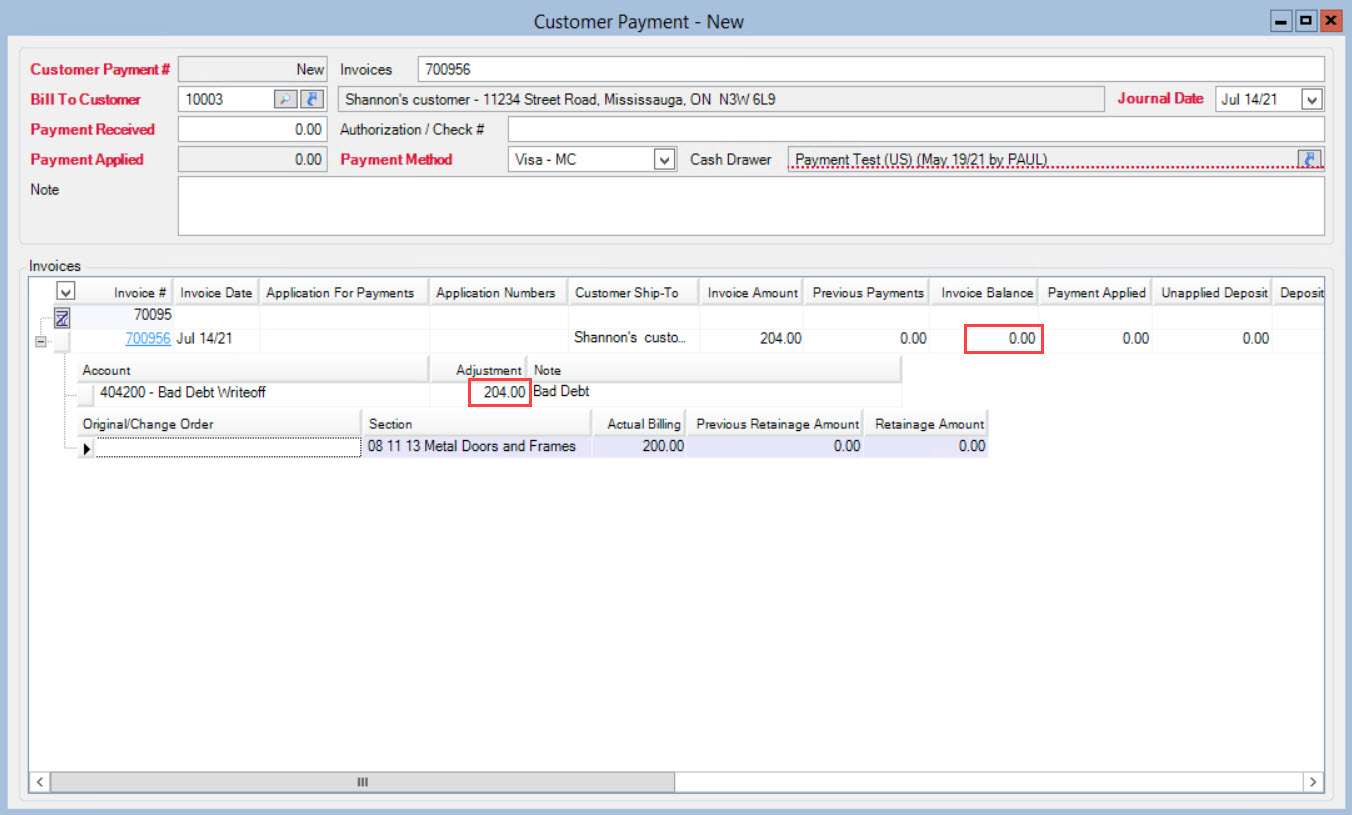 Click Save