How to: Use generic preamble documents.
Environment: Comsense Advantage
In this article:
About Preambles
Preamble Generation Methods
Preambles are a section of a submittal that describes how to read the document. Preambles may include general notes, swing charts, or any other information that is useful to the reader. Comsense has two preamble generation methods:
Using a generic preamble document
We recommend using the generic preamble document if your company's preambles are the same for most projects. We recommend using the custom preamble document tool if your preambles are different for most projects. Your company should only use one preamble generation method because of the nature of the file location and system behavior. If you are unsure which preamble method is best for your company, Contact Support.
Generic Preamble Documents
A generic preamble document is a basic preamble that you use for most submittals. The preamble files are .doc files that live in your common folder. Comsense prepopulates your common folder with two empty .doc preamble files that you must use for the preambles or replace with the preamble documents. The empty files are called:
DF Preamble.doc
Hdw Preamble.doc
You cannot change the file name or type. If you change the file name or type, the system will not recognize the file.
Accessing Preamble Template Documents
Locating the Common Folder
If you do not know the location of your common folder, find the location of your common folder in the About Comsense Advantage window under Common Folder Location.
Advantage > Help > About Comsense Advantage > Common Folder Location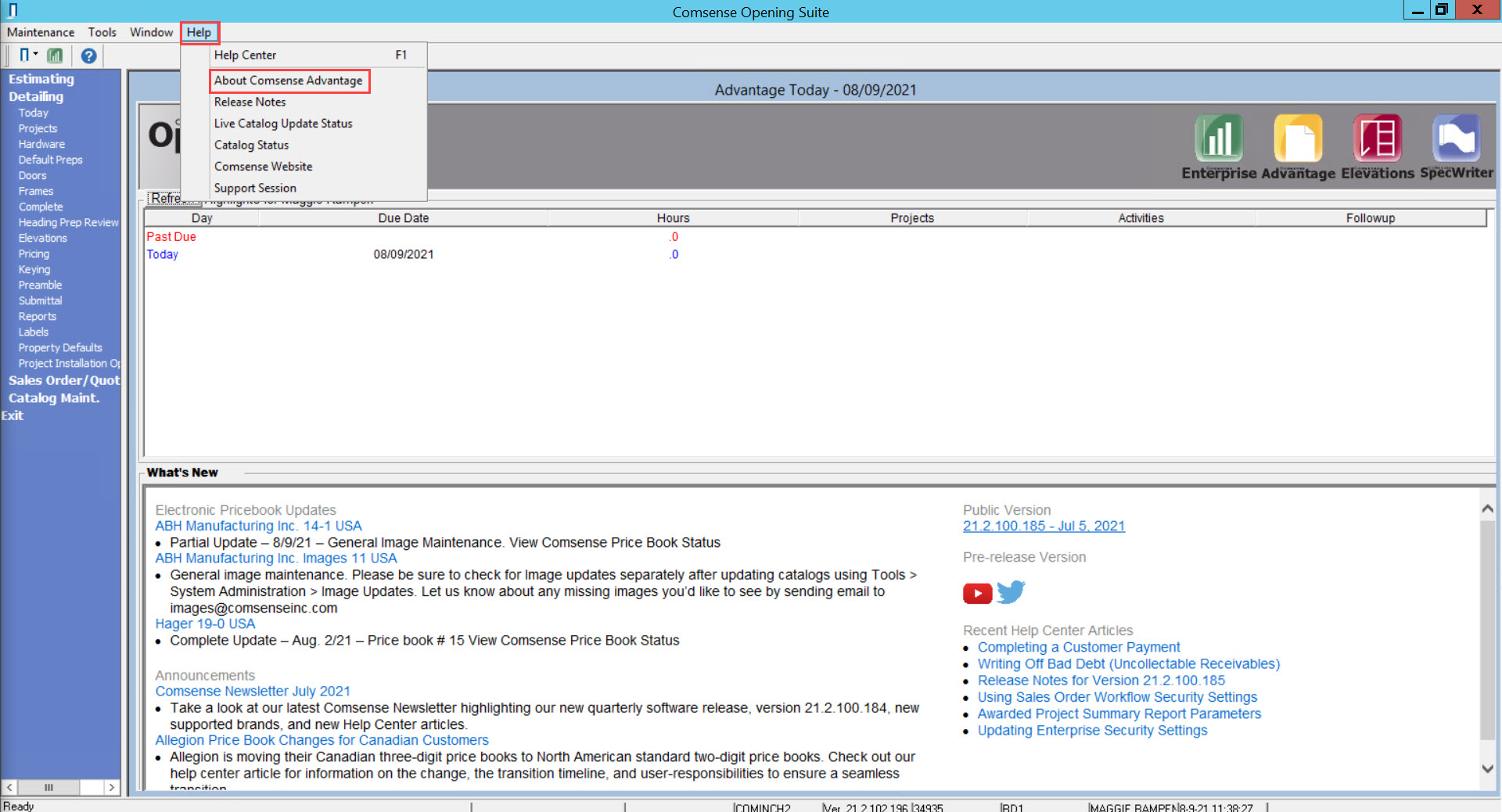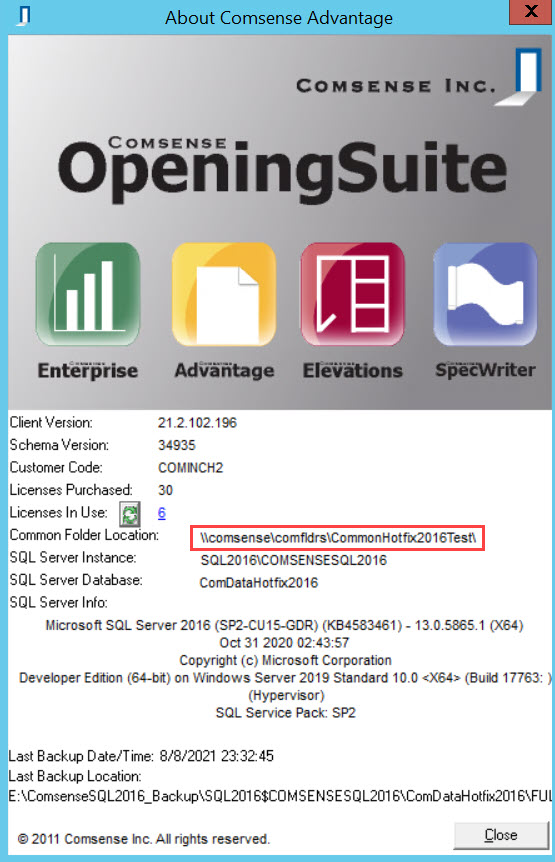 Locating the Preamble Documents
Common Folder > Templates > Preambles > Templates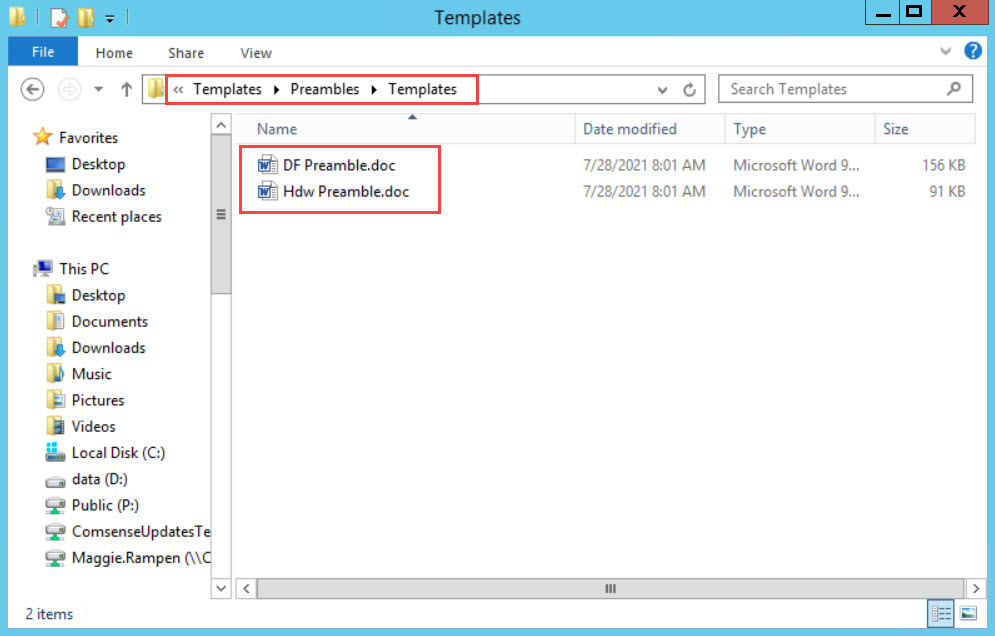 Creating & Uploading a Generic Preamble
Create your generic preamble in the common folder word documents or replace the common folder word documents with files of the same name. Always be aware of document formatting and how it behaves with the submittal tool options e.g. headers, footers, margins, etc.
*Tip: Use Key Fields to auto-populate project data in the preamble document.

Using the Generic Preamble
Viewing the File in a Project
Comsense copies the preamble files into every new project. If your project requires a minor modification to the generic preamble, update the file in your project's file folder.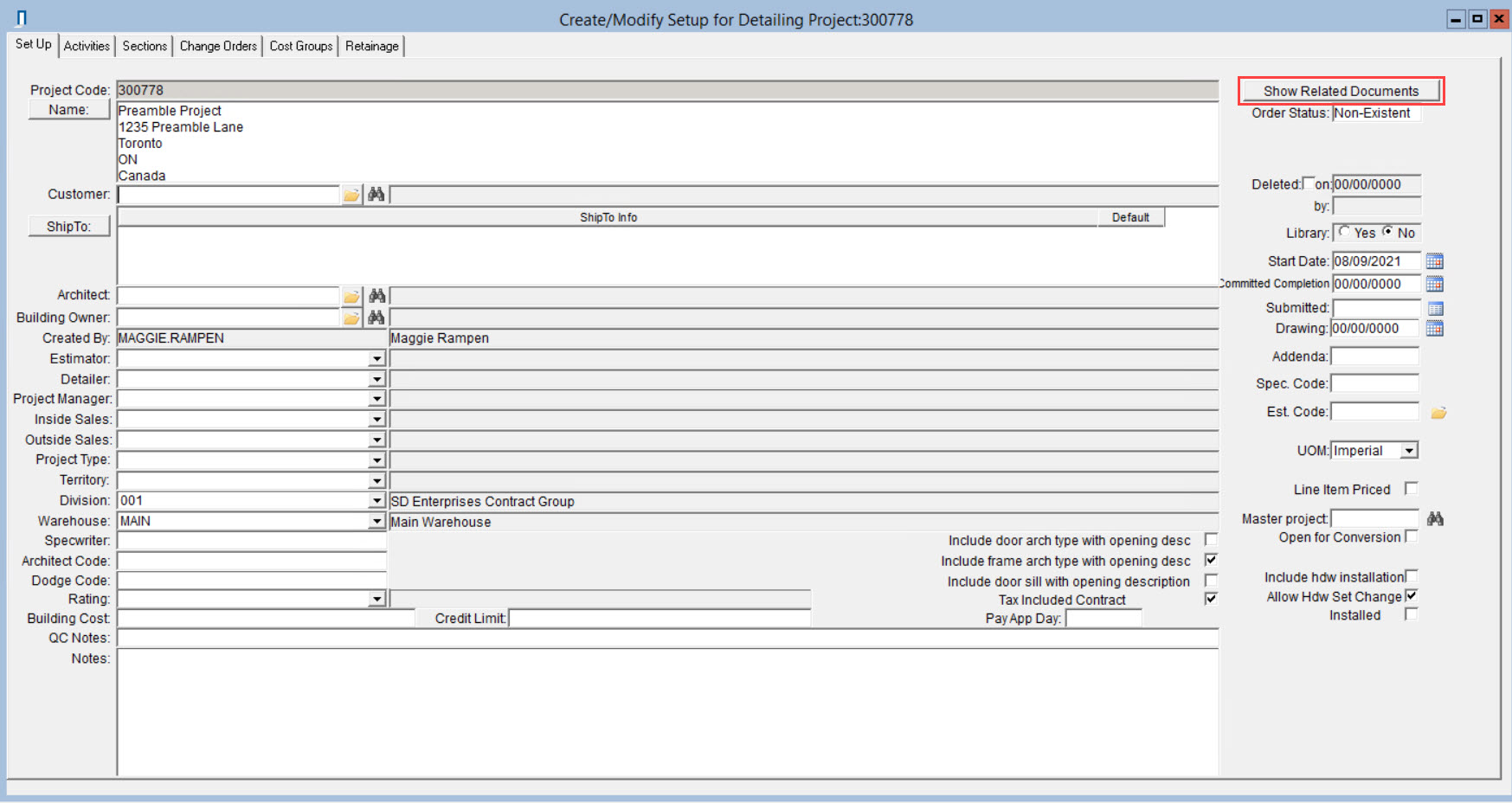 Including the Preamble in a Submittal
To use the preamble in your submittal, Add the preamble as the first line item in the New Submittal Tool.