Feature: Live Catalog Status
Environment: Comsense Advantage (Version 21.3.100.281 and later)
Function: The Live Catalog Status feature makes all catalog updates visible to users.
Purpose: Check price book updates.
How it works:
Accessing Live Catalog Status
Go to Advantage > Help > Live Catalog Status.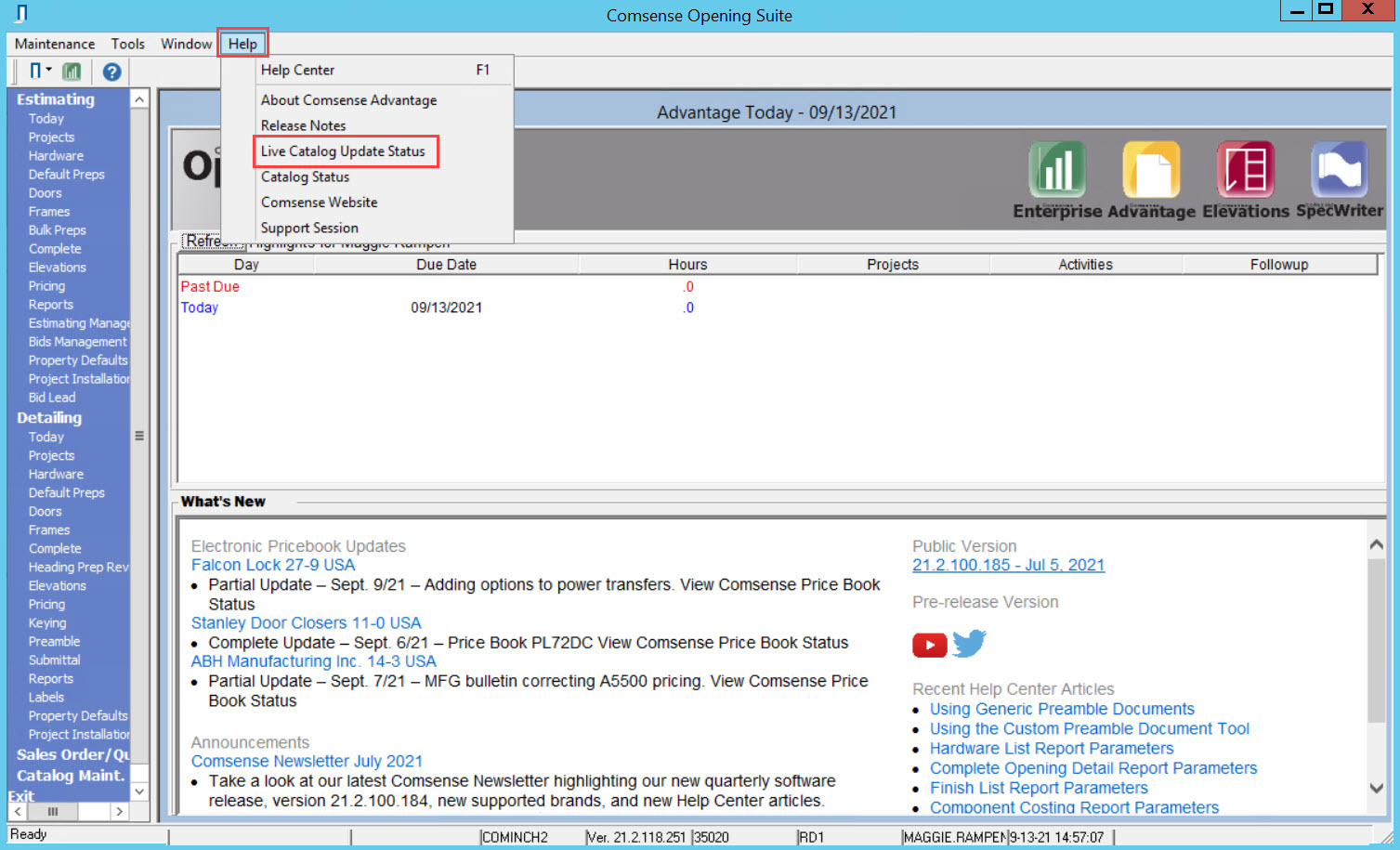 Reading the Live Catalog Status
The left pane of the Live Catalog Status window shows all price books currently applied to the system.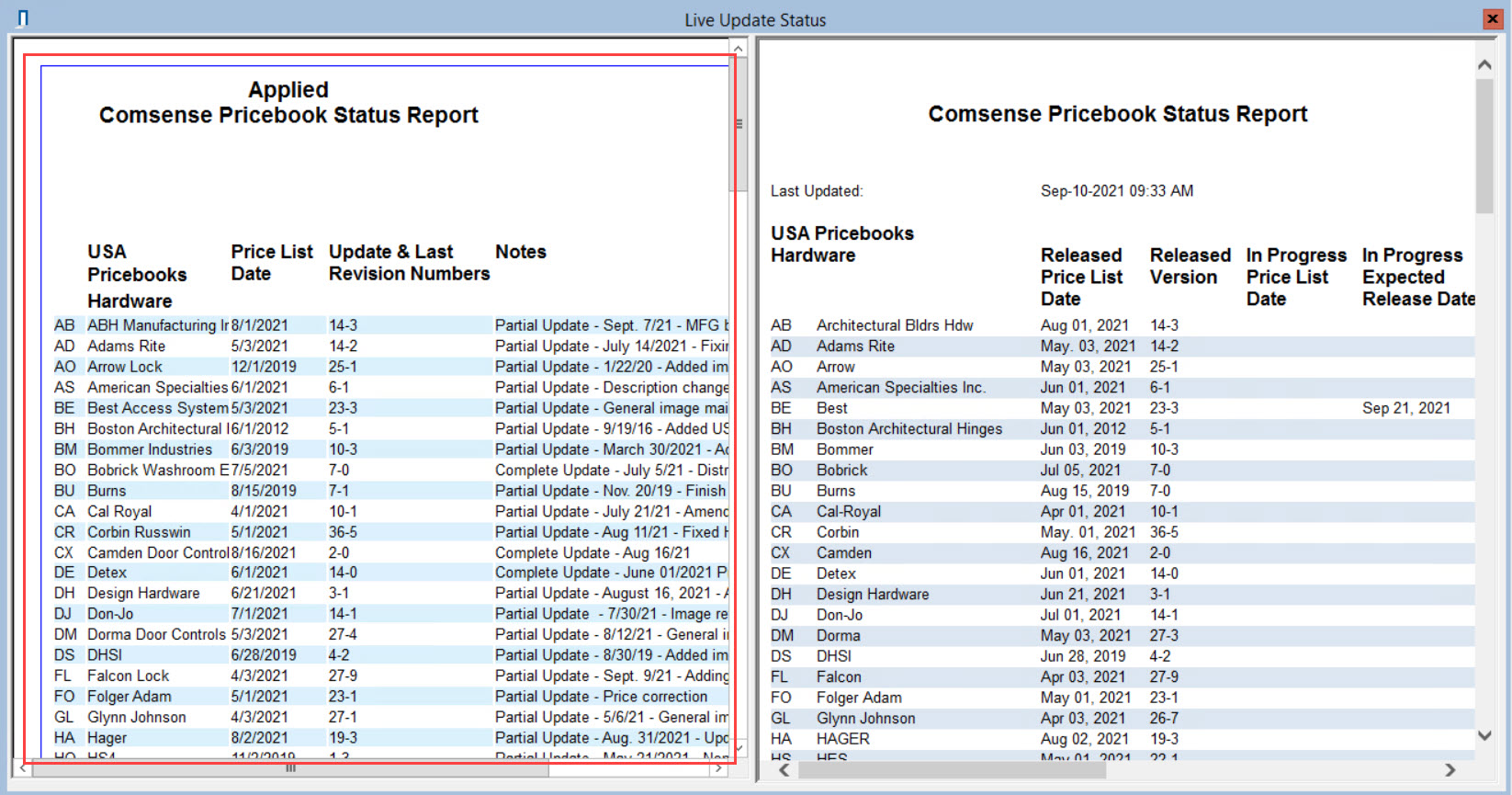 The right pane shows all updates available for download and updates in progress from the catalogs team.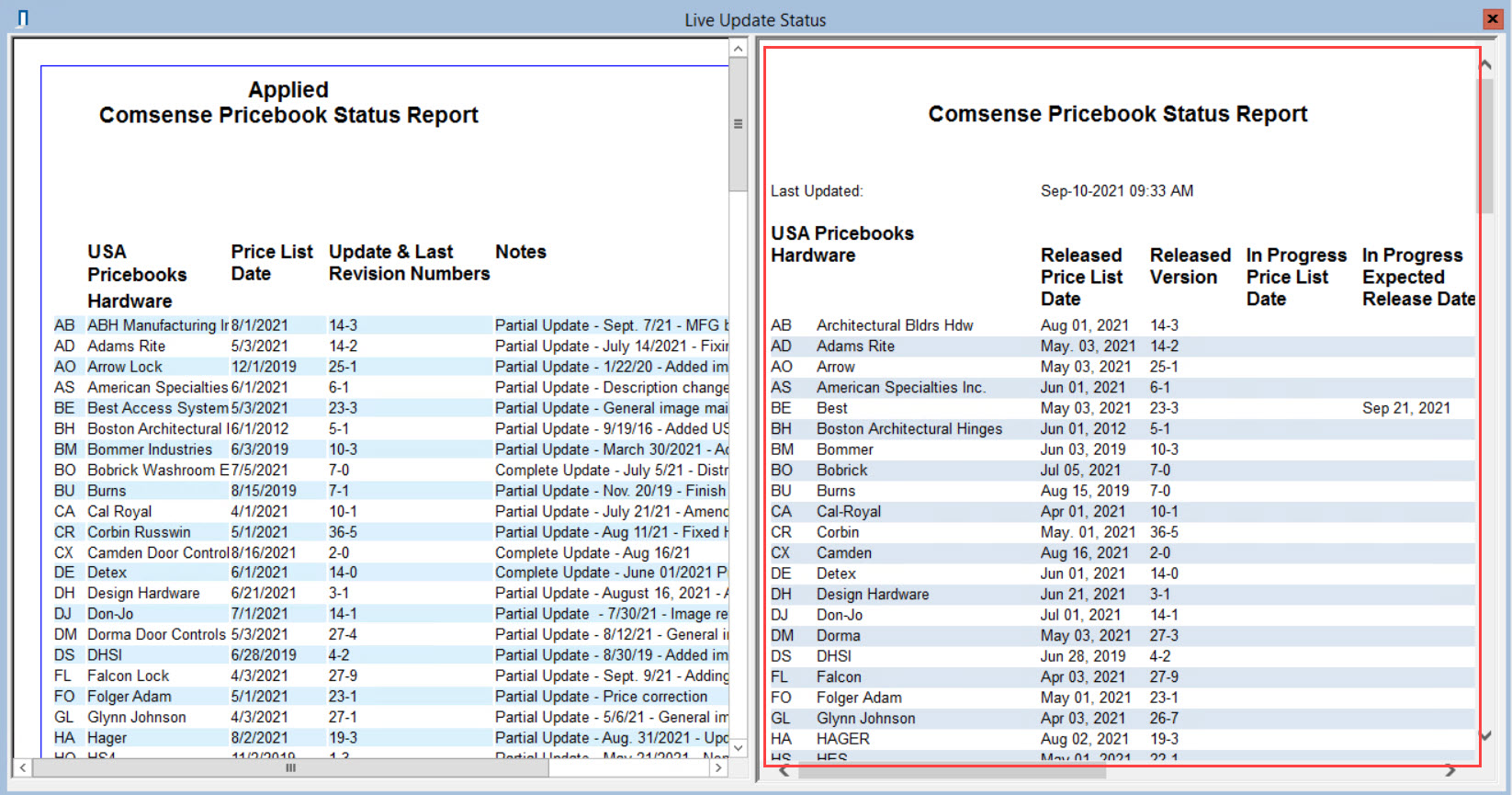 Any expected release dates display in the In Progress Expected Release Date column. If there is no date in the column, there is no expected release date.