How to: Apply the same manufacturer discount to multiple products.
Environment: Comsense Advantage (Version 20.4.100.019 or later)
In this article:
About Manufacturer Discounts in Comsense
Comsense allows you to apply custom discounts to catalog products to correspond with any discount agreements you have with a manufacturer. You can apply discounts using two methods:
By finish

Applies the discount string based on the product finish

By options

Applies the discount string based on product options
Discounts window toolbar has an icon for each application option. From left to right the icons are:
Apply Discount String (by finish)
Apply Option Discount String (by option)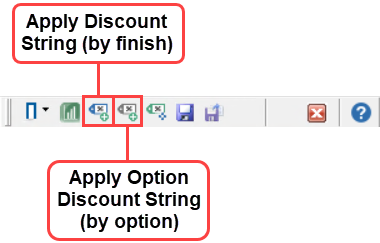 Before proceeding with the procedures below, determine which discount application method suits your objective.
Accessing Discounts
Advantage > Catalog Maint. > Discounts

Applying Discounts
Selecting the Manufacturer & Division(s)
In the Discounts window:
Select the manufacturer
Press Tab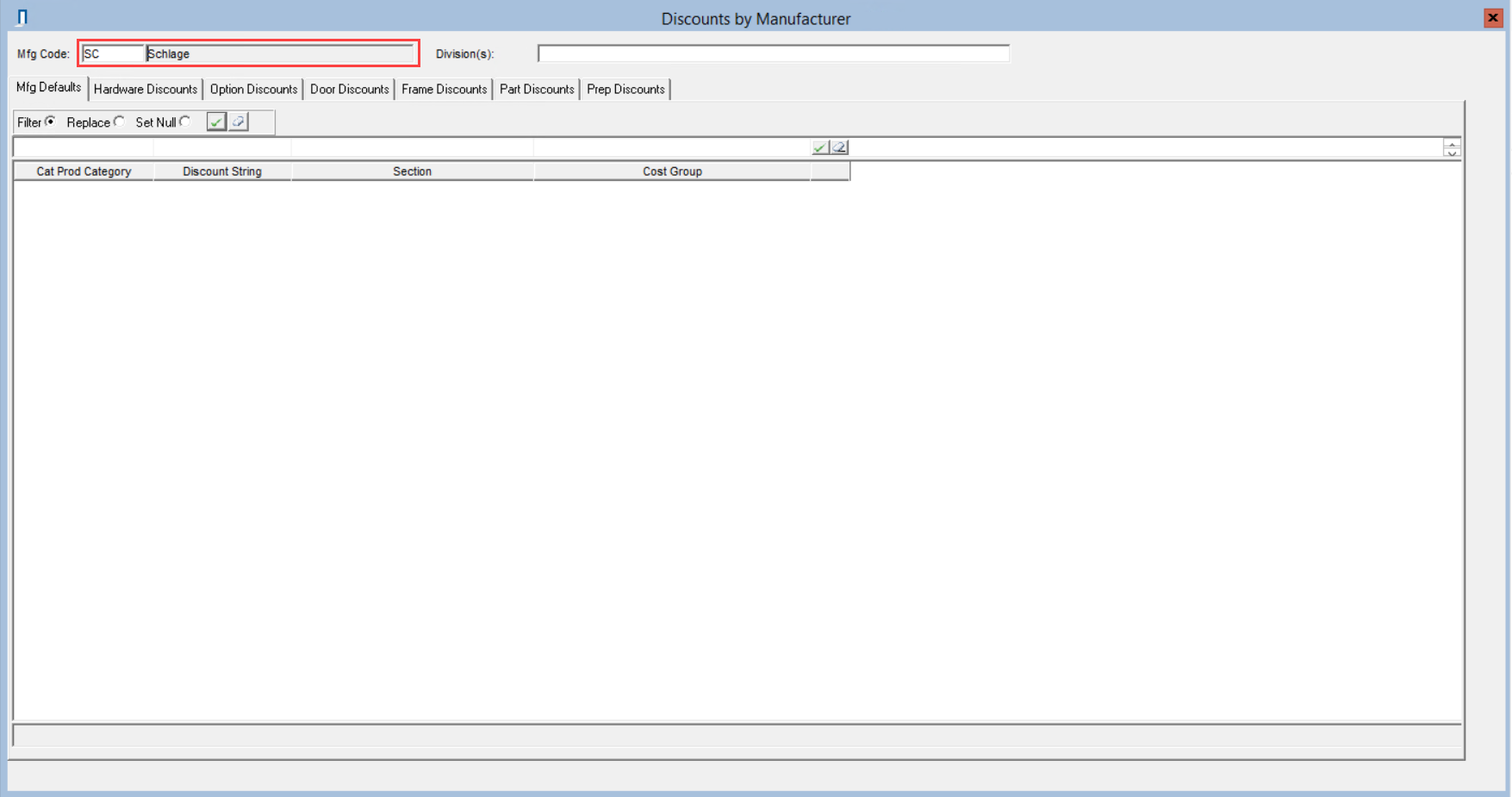 Select the division(s)
Press Tab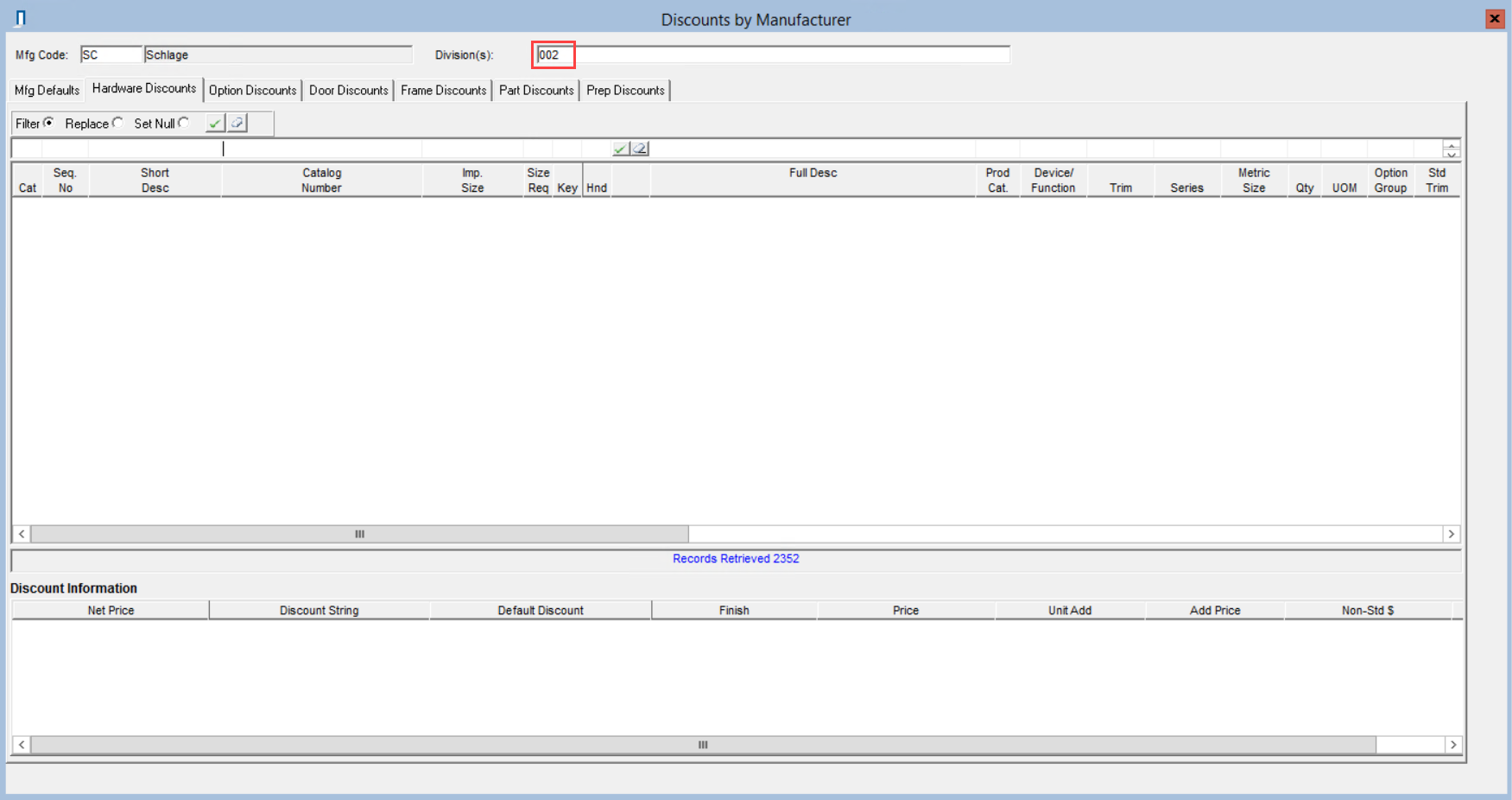 Filtering the Products
In the Discounts window:
Click the Hardware Discounts tab
Enter the filter criteria
Click the Checkmark icon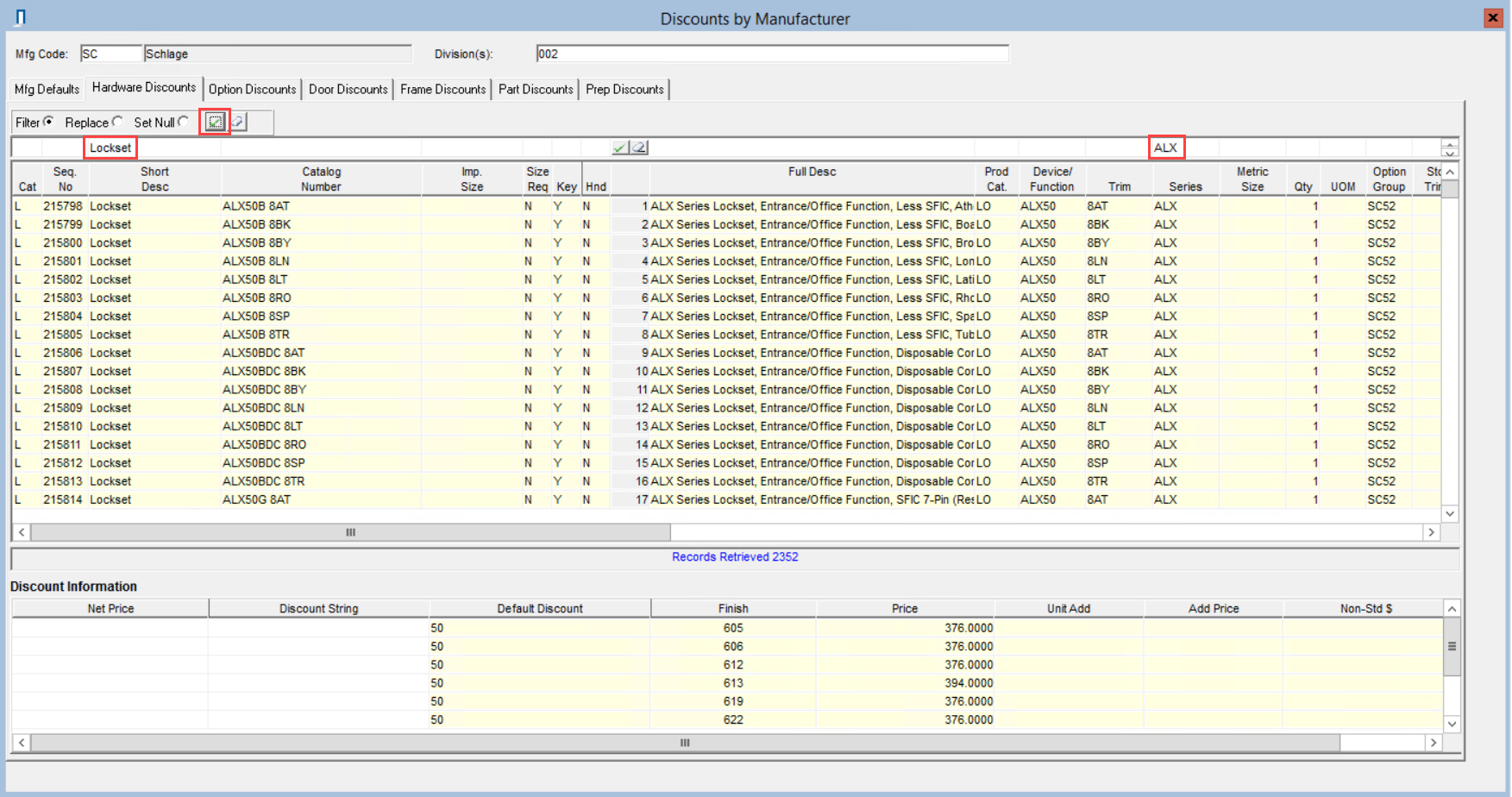 After you filter the product list, you can enter the discount string by finish or option.
Entering the Discount String by Finish or Option
In the top toolbar:
Click one of the Apply Discount icons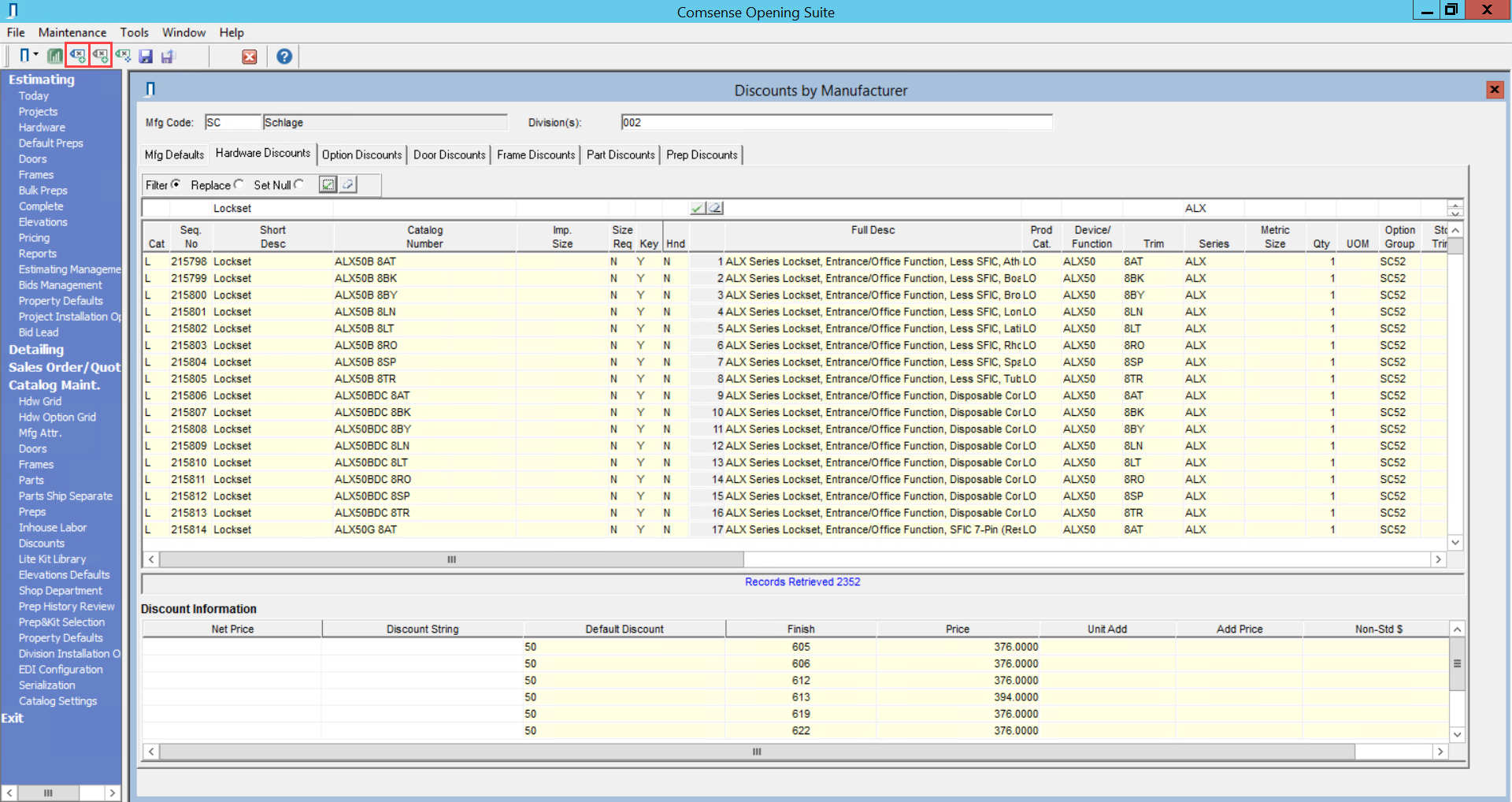 In the Apply Discount String window:
Enter the discount string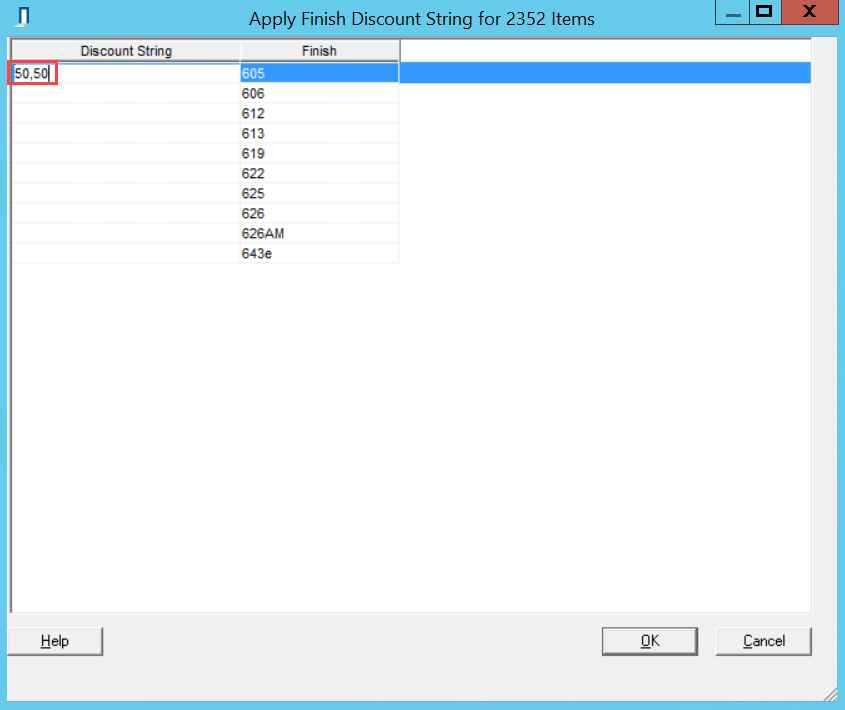 Press Tab

The Discount String Global Change dialog box will open
If you want to apply the discounts to finishes or options:
Click Yes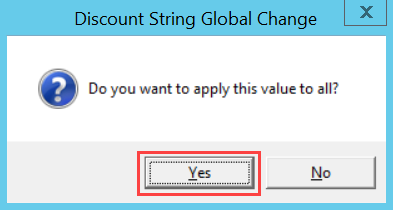 Click OK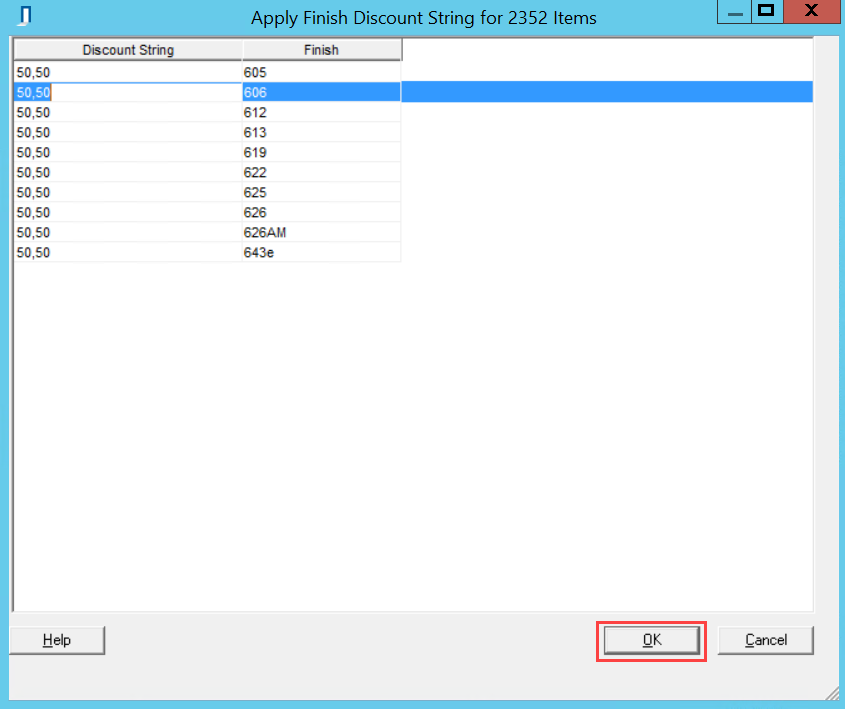 The filtered products now have discounts.