This article includes the latest version of the OEW EDI programs.
Current Versions:
Please click Follow on this article to be notified when updates are published for these programs.
Click on the file attachments below to download. SF_OEW.exe
Please be sure to check the file properties of the downloaded file and choose Unblock if available before unzipping by right-clicking the zip file and choose Properties. Click the Unblock button or check the Unblock checkbox and click OK.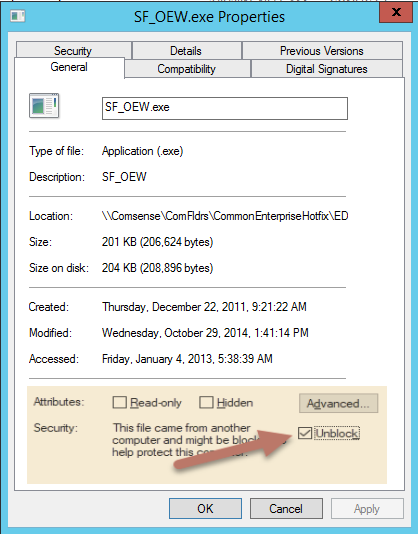 Extract the contents of the SF-OEW zip file to your \Common\EDI\SF OEW folder.
See the article Electronic Ordering Folder Setup for our recommended folder layouts.
After the File Structure has been set up. You will need to have your Supplier Master Setup to Process a Steelcraft OEW EDI.

Under the Division Tab
1) Select the Division you are setting this up for
2)Fill in the PO Report Types including the EDI configuration as indicated below.


When your PO is created it will also Create a .XML File for import into OEW. These files are found in the following location:
[Your Server Name]\Common\ClientData\EDI\SF\OEW\Purchaseorders.