Index
Doors
AX Series not in use
The Mesker production order form indicates series AX as available for seamless construction, but within production codes, AX is clarified to be represented by an EDGE column code of "NVS."
To avoid user confusion and conflicts with other series (i.e. ST for steel stiffened, etc.), Comsense maintains "NVS" as an EDGE attribute (and variations for beveled edges such as "BV2/NVS") but does NOT maintain unique doors under the "AX" series attribute.
This is what AX will look like in the Series Group. It is base coded to the CX series and CX series will be ordered.

CX will actually print on the PO

This door will require a NVS edge

Frames
4" head pricing for standard frames made up from components (HJ, SJ, HD, ETC.)
These will be selected in the frame takeoff under the "Head Face" column (see below)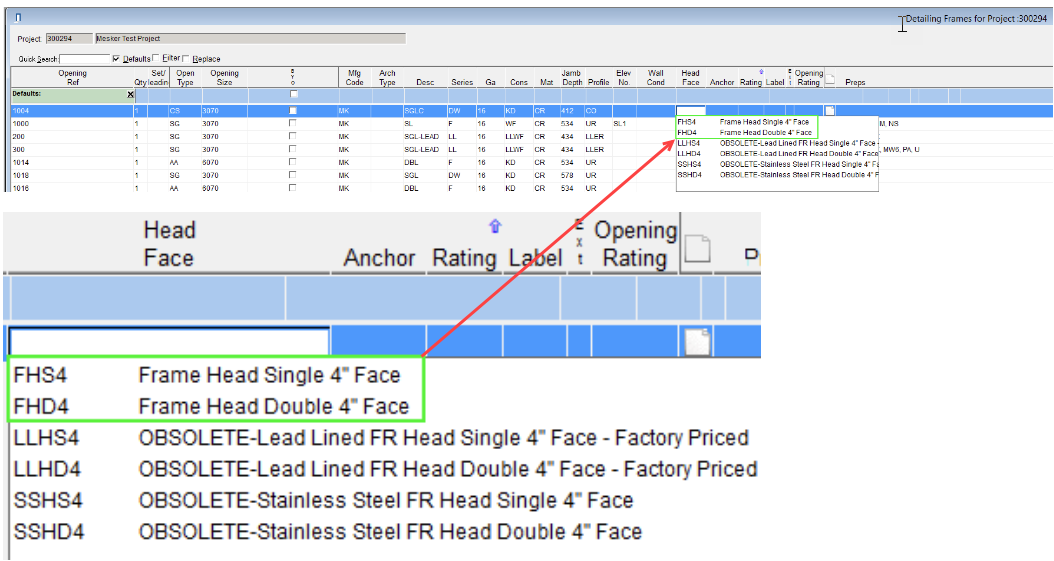 4" head pricing for frames not made up from components but rather by description such as "Complete"
NOTE: Because these are not selected from the drop down list in frame takeoff, and are preps, the submittal form that must be used to show these as 4" heads is Submittal with Preps