Supported accounts with Comsense have the option of changing price book subscriptions throughout the year.

Customers can request a catalog subscription report which displays the currently subscribed catalogs as well as the other available catalogs offered by Comsense. Simply submit a support request to make changes to your price book subscriptions.

Our Customer Success or Administration staff will let you know when your subscription changes are complete. In order to use newly added price books, please perform a catalog update as described in Applying Updates to Opening Suite.
Note: Customers hosted in our Comsense Online environment are updated by Comsense each week. For hosted accounts that require the new price book urgently, please inform the Customer Success agent working with you and they will schedule a special update for you.
Once the catalogs are applied by the catalog update process, your system administrator must enable the new price books by using the Manufacturer Selection Window (Advantage > Tools > System Administration > Manufacturer Selection). In this window add a checkmark on each of the new brands under Selected for Search. This selection must be done for each division as needed.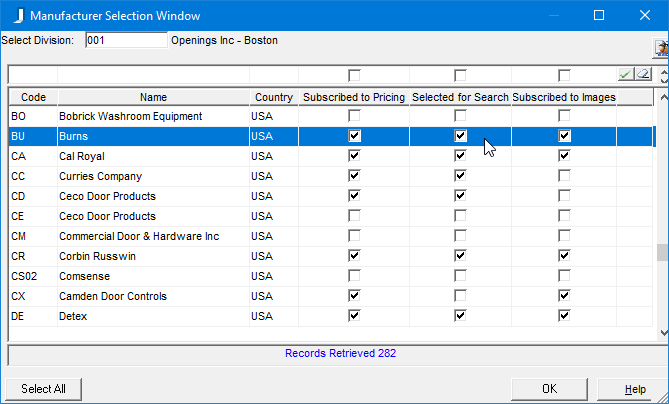 The users will not be able to source using these new catalogs until a Preferred Supplier is assigned to each division using the Advantage menus - Maintenance and then Manufacturer.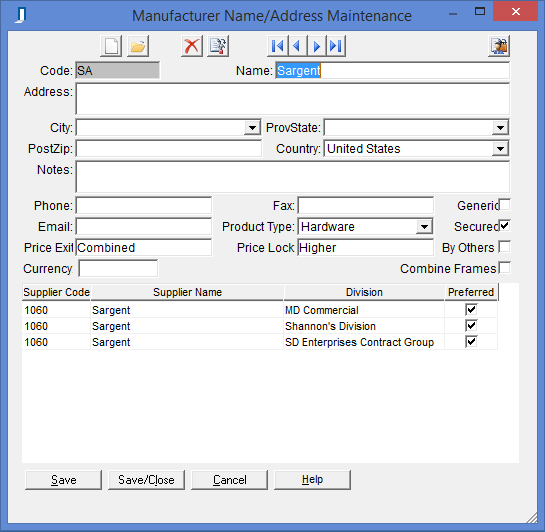 Related Courses
Click the link(s) below to check out the course(s) related to this article in Comsense Academy:
Not registered with Comsense Academy? Contact support to request a registration key.