This spreadsheet uses Excel PowerPivot and the Comsense Data Warehouse to provide a list of all Sales Order associated to the Open Order Qty for a specific managed product in the Stock Replenishment Window.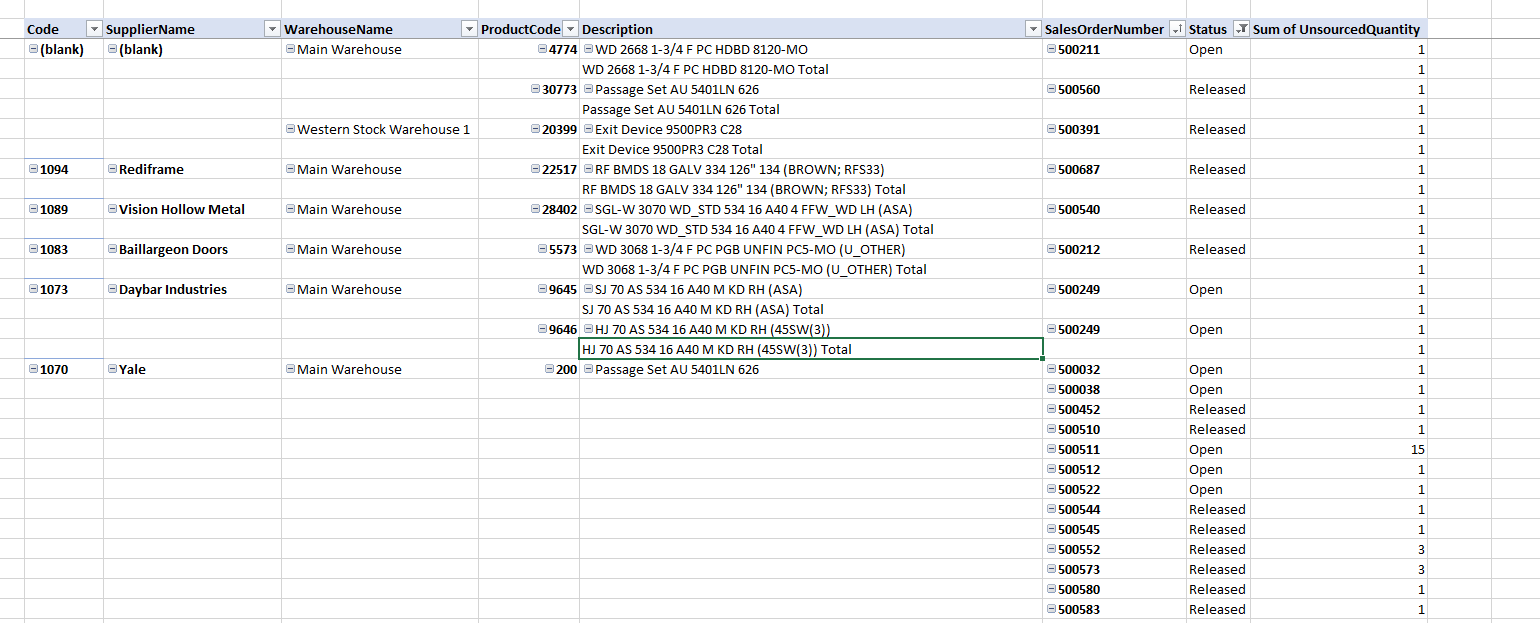 See the article Setting the Data Source for Excel PowerPivot Files to connect this file to your data.
Notes:
Only certain editions of Excel include the PowerPivot feature see this article on PowerPivotPro for more info.
To enable the Excel PowerPivot feature, see Microsoft's instructions here.